A lesson in caring: Meet 2022 PNW graduate Angela Rojic
May 13, 2022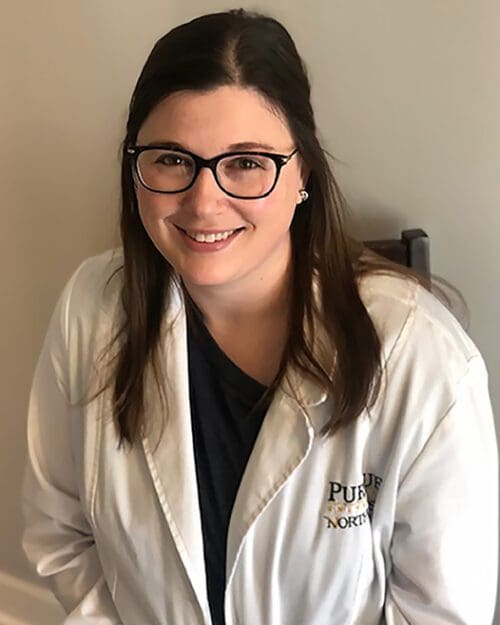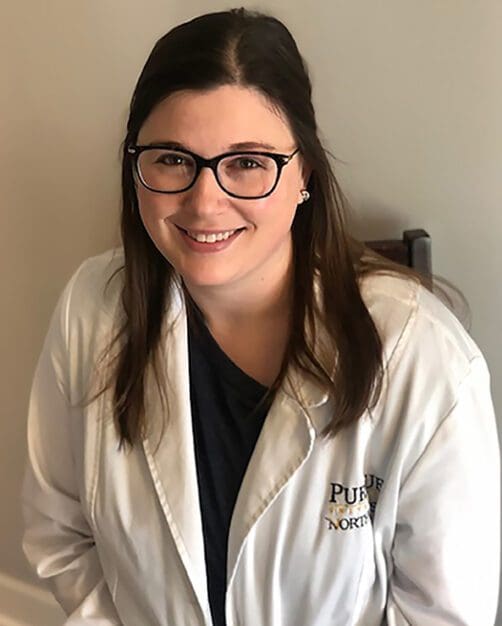 Angela Rojic, '22, has spent the majority of her working life caring for others. She is graduating with her MSN-Nurse Educator degree from Purdue University Northwest's (PNW) College of Nursing, after which she will train others to do the same.
Rojic earned her BSN degree in 2015 from PNW, and currently works full-time as a registered nurse in the non-invasive cardiology department at Northwestern Medicine Delnor Hospital in Geneva, Illinois. She has worked at the same hospital since high school, where she worked in the cafeteria before becoming a patient care technician and finally a registered nurse.
Aside from her full-time position at the hospital, the Batavia, Illinois, native serves as a preceptor, a practicing health care professional with the knowledge and skillset to provide guidance to new staff members in her unit. She is also the co-chair of her hospital's Professional Development Council.
After graduation, Rojic will be working as a simulation education specialist at Northwestern Medicine Central DuPage Hospital in Winfield, Illinois.
Why did you choose to attend PNW for your MSN degree?
"I received my BSN degree from PNW so I was familiar with the nursing school and liked the way the program was run. When I was deciding where to do my MSN, I had a list of schools and it was PNW that checked all the boxes."
How did you come to choose nursing and the nurse educator degree?
"When I was younger I wanted to be a veterinarian because I loved animals and liked medicine. As I grew older, I realized I really liked taking care of people. In high school, I worked in the cafeteria of the same hospital I work at today and realized I really connected with nursing. I became a patient care technician which confirmed that I really wanted to be a nurse.
In all my roles as a nurse I've always ended up being a preceptor, which is one of my favorite roles. I love to share knowledge and see others grow into their nursing roles. It's something I feel passionate about — teaching others and watching them succeed."
Did you have any challenges while working on your MSN at PNW?
"Shortly after I started my MSN at PNW I had to take a break from the program to focus on work. I took two classes and then the pandemic hit and things became really stressful. My hospital unit is an outpatient unit and had gone down to minimal staff, so I had to float onto one of our in-patient units to help out.
Luckily, the program at PNW was flexible and I was able to pick right back up where I left off. I wasn't made to feel like I would be left behind or that I was a failure for taking the time away."
What did you like most about the nursing program at PNW?
"I really appreciated the flexibility. It took some of the stress away knowing the program would be there for me once I was ready to return. Everyone was so supportive throughout the whole program. And it's affordable, which is important.
In addition, while the program focused on nursing education I feel like I've grown as a clinical nurse and gained a lot of confidence."
What words of advice would you share with prospective students?
"Getting a master's degree can open up a lot of different opportunities. It can be very intimidating but once you get going and get into your program it goes by really fast. It's definitely worth it in the long run."
Was there anyone at PNW who inspired or encouraged you along the way?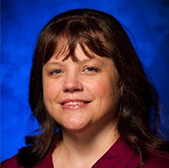 Cari Furst, Nurse Education Program Coordinator
"Dr. Furst has been amazing, she is very helpful and provides great feedback."
---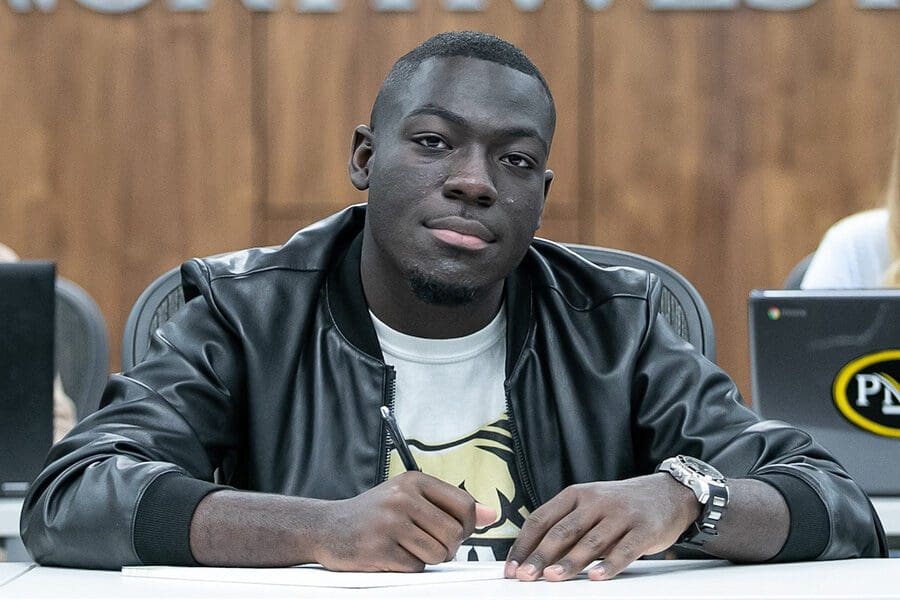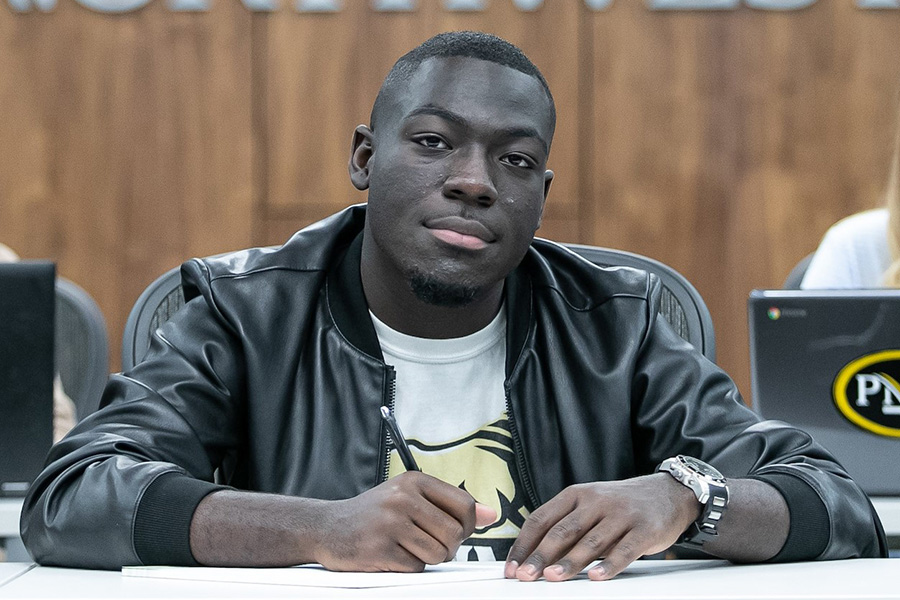 Meet the Spring 2022 graduates
Discover what inspires our remarkable Spring 2022 graduates—and how they are Powering Onward to their futures.