A Message from the PNW Office of Public Safety
September 21, 2022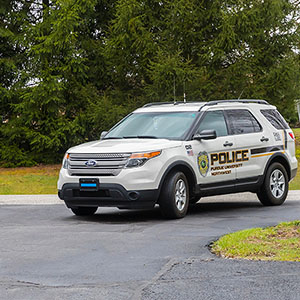 Dear PNW Community:
This morning (Sept. 21) at approximately 11:40 a.m., a female student was attacked by a male suspect in an elevator in the Gyte Building on the Hammond Campus. The female student had entered the elevator alone, when the male suspect forced his way into the elevator and committed sexual battery on the female. A witness saw the suspect running away from the elevator and the building.
The suspect is described as a 5'8" male with a thin build, dark complexion, age in his early 20s, wearing a black t-shirt with white lettering and dark pants. He also was wearing a black COVID mask.
Anyone with information about the incident is asked to contact the PNW Police Department at (219) 989-2140.
The investigation is ongoing.
Reminders
Always be aware of your surroundings.

If you see something, say something.
Call 911 immediately if you see something suspicious, or are concerned about a person or something you observe in your surroundings.
Be sure you are registered for the Alert Me emergency text messaging service to receive in-the-moment notifications about urgent events impacting PNW's campuses.
Regards,
Brian Miller
Director of Public Safety
Purdue University Northwest