All in the heart: Meet 2022 PNW graduate Andrew Morris
May 2, 2022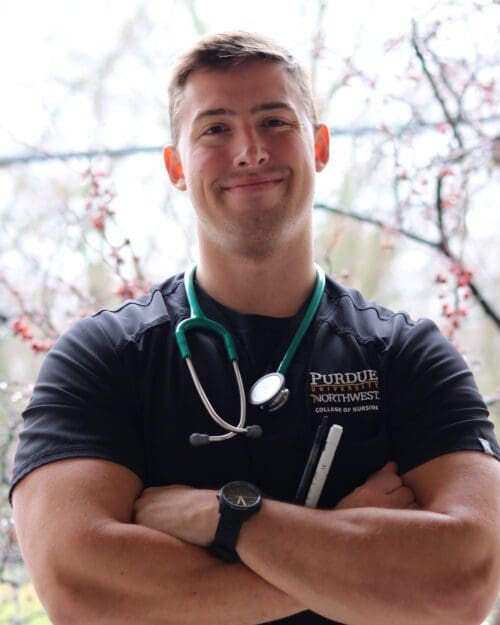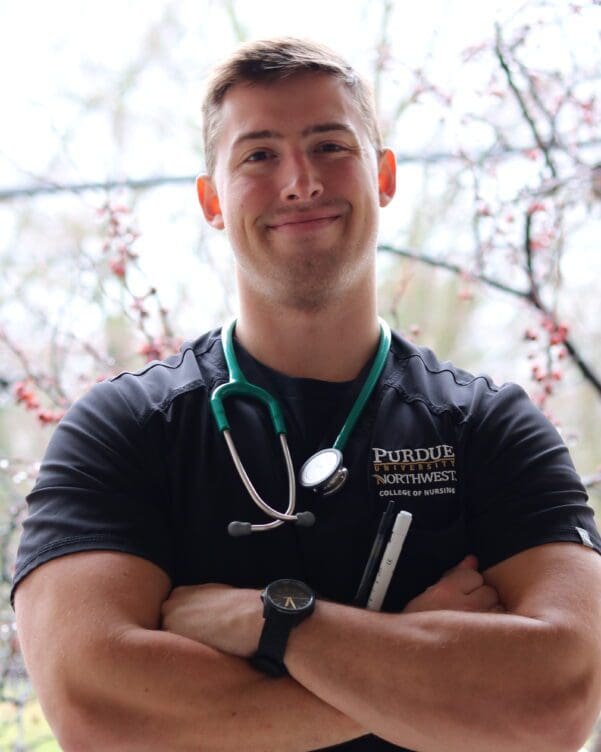 Andrew Morris, '22, is graduating with a bachelor of science in Nursing.
Morris, of Valparaiso, will start work as an Intensive Care Unit (ICU) nurse before commencement at Franciscan Health Michigan City. He also completed one of his clinical rotations at the same hospital.
During his time as a student, he has served in various roles with the Nursing Club, and has assisted with supplemental instruction of Pathophysiology courses.
Why did you choose your major?
"I would say for almost anyone who chooses to go into nursing, you have something special inside you. You've got something in your heart that calls you to make a difference and help people. I feel I've always had that in me — the desire to make an impact. That's something that nurses do every day. You know the living you're making is honest.
People always told me I'm a kind person, or I care about people. I know it sounds cliché, but if you want to help people, nursing is a great career. Once I decide to do something, I give my 100% best effort. I wanted to be all in and give 100% every day."
What do you like about your program?
"Once you're in the Nursing program, you're in a cohort. You're with the same group of people all the way through. Nursing school is hard. It's very challenging. So to be with the same group of people, you become really amazing friends, you work on projects together, do clinicals together. That experience of teamwork and camaraderie was huge for me.
When you're working as a nurse, you have to collaborate with people. No person is an island. That teamwork you learn at PNW is going to translate to the professional field. It will translate to the hospital and make you a better nurse.
The reason I love PNW is it has a really great reputation, great job placement, great clinicals, and great professors. It's affordable, close to home, and you're able to get involved on campus."
What did you like most about PNW?
"What's made a huge difference to me, whether it was nursing professors, a speech professor, whoever, the professors at PNW are available to you. You can meet with them during office hours and you can get your questions answered. I've had the privilege to sit and meet with them, pick their brains, absorb some of their wisdom, and get my personal questions answered. That built a relationship with them. There's a lot to be said about that."
What words of advice would you share with prospective students?
"The big thing for me is working hard. If you have an opportunity to do something, be willing to put in the work. Nothing's easy, no matter what major you go for. Work is work, life is tough, and hard work pays off.
The other big thing for me is gratitude. For me to even have the opportunity to be in the College of Nursing, I'm always trying to practice gratitude that I had the chance to do that."
Was there anyone at PNW who inspired or encouraged you along the way?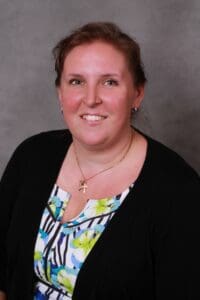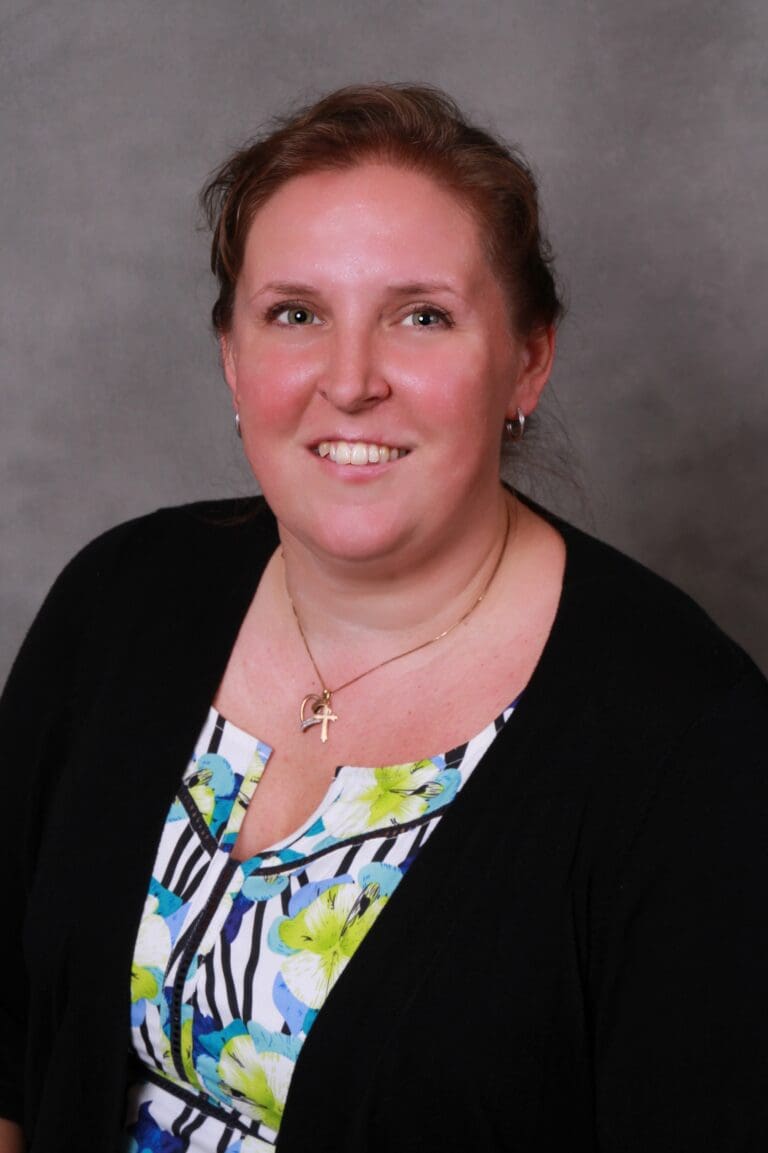 Karen Klosinski, Clinical Assistant Professor
"She's my faculty mentor. She's been an awesome role model for me throughout my time. I've sat in her office hours dozens of times to meet with her and pick her brain. She works in a hospital as a nursing supervisor, and she's definitely been an inspiration for me."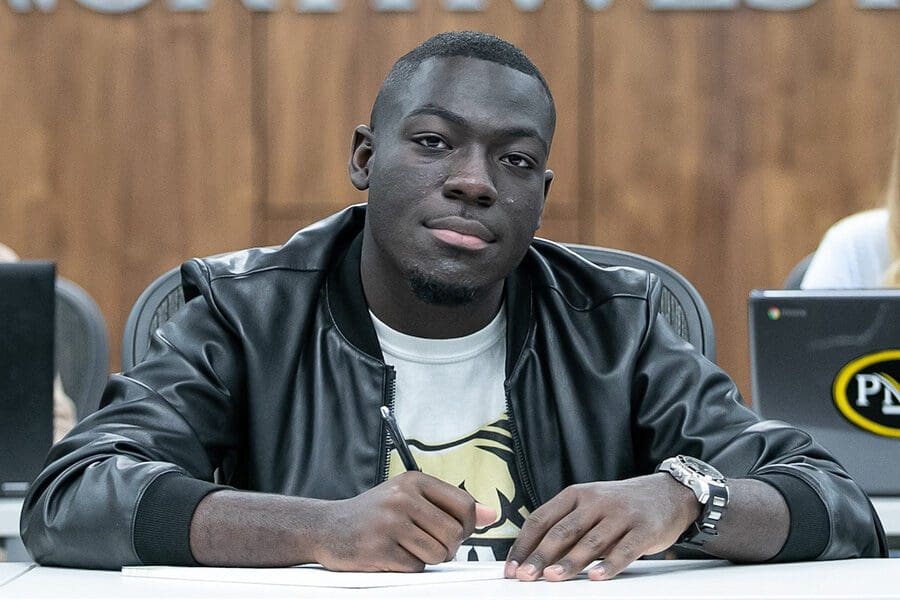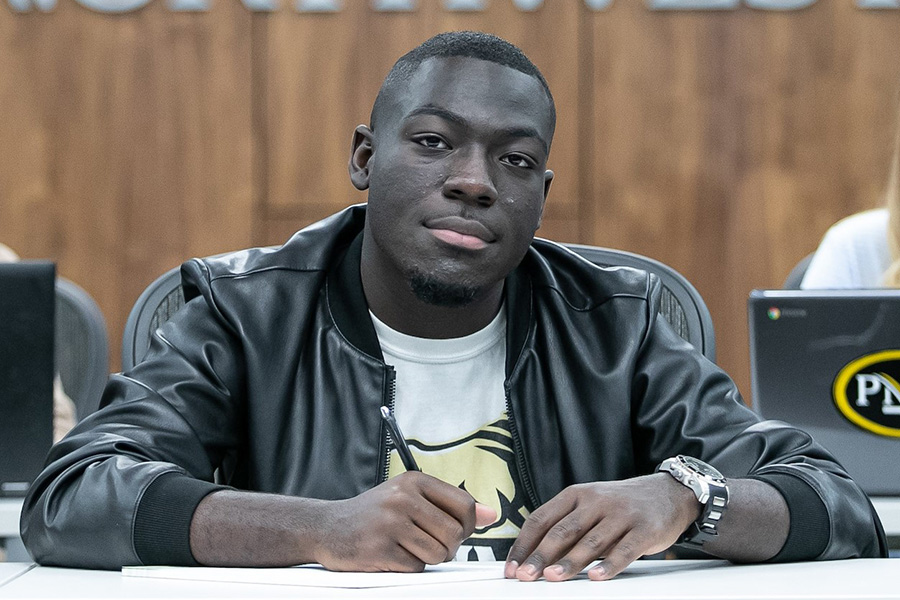 Meet the Spring 2022 Graduates
Discover what inspires our remarkable Spring 2022 graduates—and how they are Powering Onward to their futures.