Alumni Feature: Viviana Plaza
January 5, 2022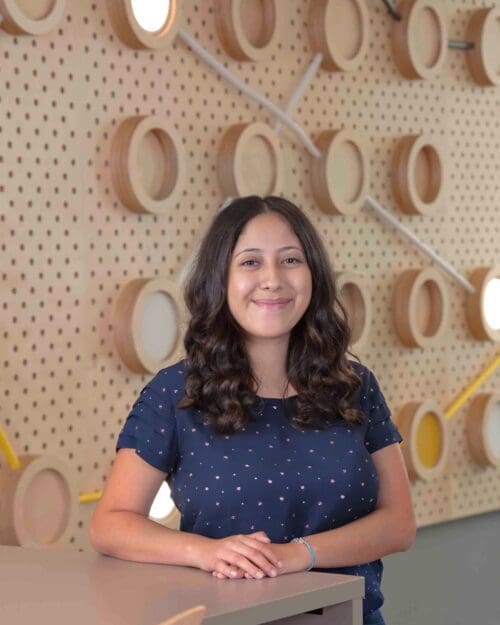 Viviana Plaza, '21 graduated in May with a major in Political Science and minors in public policy administration and Spanish. Currently, she works for the LaPorte County Government as a Community Development Specialist working closely with public officials helping to prepare marketing materials, update the website, generate press releases and aiding in economic development research.
While at PNW, Plaza took on many leadership roles and was involved in Pi Sigma Alpha, Model UN, Model Illinois Government and the CHESS Career Closet. This allowed her to form a close relationship with faculty and staff members including Meg Rincker who oversees the Model UN program. This relationship and experience is what helped land her a role in the field. She stated of her experience, "I am extremely glad I trusted the process and didn't rush into anything."
Fond Memories
Some of Plaza's favorite memories just came from hanging out with her friends in the Calumet Falls game room. She stated, "To be honest, I loved hanging out with my friends in the game room in SUL." She also loved going to any event where there were T-shirts and photos involved such as our annual Late Night Madness, Homecoming, Honors College Events or Housing events. Plaza also spoke highly of the field trips she took with Model UN, Model Illinois, and Pi Sigma Alpha.
Looking to the Future
Reflecting back on her childhood, Plaza never wanted to be a public official. However, in her current role she's been at many events where she's had the opportunity to work with them very closely and has come to realize how in her field there are many roles that she could work with them side by side. Plaza plans to continue to work in the field gaining experience eventually returning to school to obtain her MBA degree.