CDC Recommends First Updated COVID-19 Booster
September 13, 2022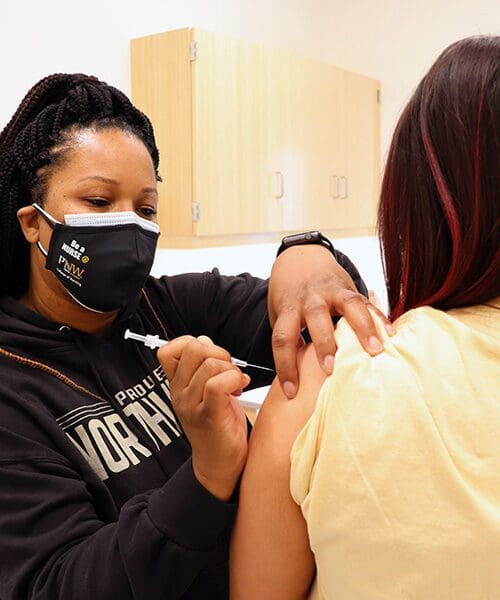 The CDC recommends everyone stays up to date with COVID-19 vaccinations, including all primary series doses and boosters for their age group:
People ages 6 months through 4 years should get all COVID-19 primary series doses.
People ages 5 years and older should get all primary series doses, and the booster dose recommended for them by CDC, if eligible.

People ages 5 years to 11 years are currently recommended to get the original (monovalent) booster.
People ages 12 years and older are recommended to receive one updated Pfizer or Moderna (bivalent) booster.

This includes people who have received all primary series doses and people who have previously received one or more original (monovalent) boosters.
At this time, people ages 12 years to 17 years can only receive the updated Pfizer bivalent booster.
The single best way to protect you and your family from COVID-19 is by getting vaccinated. To locate where you can get a vaccine, visit Vaccines.gov – Find COVID‑19 vaccine locations near you.
For more information related to COVID-19 and what to do if you are exposed or test positive, visit the PNW COVID-19 web page.
The Safe Return Task Force