CHESS Names Outstanding Graduate in History and Philosophy Department
May 12, 2020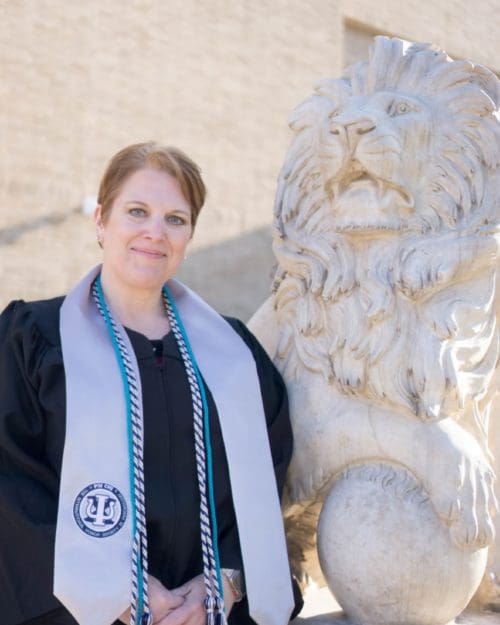 Jodie Gaines, a 2020 PNW graduate in liberal studies, plans to become a licensed clinical social worker with service to veterans and their families.
She said she received an excellent education at PNW while being able to remain close to home.
"The PNW experience has granted me the opportunity to be part of an academic family that supports and nurtures growth and inspiration," she said. "The professional bonds, friendships and connections that I have made during my time at PNW will undoubtedly last a lifetime."
As the wife and daughter of veterans, Gaines plans to begin a master's degree in social work this fall.