Days of Discovery – Keynote Speaker Deirdre Mask
April 5 @ 2:30 pm

-

4:00 pm
Join us for the Days of Discovery keynote presentation by Deirdre Mask!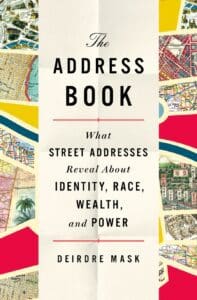 Mask uses stories and histories to explore the relationship between where people live, their race and class and the stories of how these relationships come to be The Address Book: What Street Addresses Reveal about Identity, Race, Wealth and Power.
The keynote presentation will take place on Wednesday, April 2 from 2:30 to 4 p.m. in Alumni Hall (SULB 360), followed by a live Q&A.
The presentation will be followed by an invite-only reception and book signing in Founder's Study from 4 to 5 p.m.
---
Book Synopsis
In this wide-ranging and remarkable book, Deirdre Mask explores the fate of streets named after Martin Luther King, Jr., the wayfinding means of ancient Romans, and how Nazis haunt the streets of modern Germany. She also reveals what not having an address means for millions of people around the world, whether it's in the slums of Kolkata or the parks of London. Filled with fascinating people and histories, The Address Book illuminates the often hidden stories behind street addresses and their power to decide who counts, who doesn't – and why.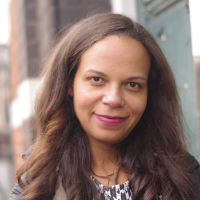 About the Author
Deirdre Mask graduated from Harvard College summa cum laude, and attended University of Oxford before returning to Harvard for law school, where she was an editor of the Harvard Law Review. She completed a master's in writing at the National University of Ireland.
The author of The Address Book: What Street Addresses Reveal About Identity, Race, Wealth, and Power, Deirdre's writing has appeared in The New York Times, The Atlantic, and The Guardian. Originally from North Carolina, she has taught at Harvard and the London School of Economics. She lives with her husband and daughters in London.
See the Days of Discovery Schedule
To request a disability-related accommodation, please contact the Office of Institutional Equity at oie@pnw.edu or (219) 989-2163 five days prior to the event.