Days of Discovery
The 2023 Days of Discovery will be held on April 4 at the Westville Campus and on April 5 at the Hammond Campus. This two-day event will feature distinguished internal and external speakers and poster presentations.
Please join us in exploring over 170 research and scholarly activities across all PNW colleges and disciplines.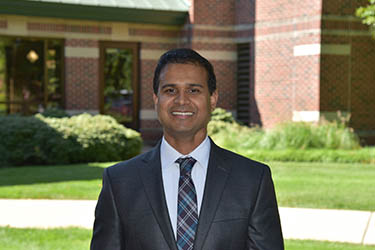 Plenary Speaker
Tuesday, April 4
9 to 10 a.m.
Join us in the Great Hall on PNW's Westville Campus to hear Dr. Veera Gnaneswar Gude discuss "Valuing Water for Sustainable Future." A board-certified environmental engineer, he is NiSource-Meyer Charitable Foundation Professor of Energy and the Environment and Director of Purdue University Northwest Water Institute.
Keynote Speaker
Wednesday, April 5
2:30 to 4 p.m.
Join us in Alumni Hall on Hammond Campus for a deep dive into PNW's "One Book, One University" selection: "The Address Book: What Street Addresses Reveal about Identity, Race, Wealth, and Power." Author Deirdre Mask will explore the relationship between where people live, their race and class, and the story of how these relationships come to be.
The Address Book Scholarship Opportunity
The One Book One University Committee is interested in receiving abstract submissions of Days of Discovery from students and faculty summarizing their work with The Address Book.
The top three abstracts of work related to The Address Book will receive a $500 scholarship from the One Book One University Committee.
Days of Discovery 2022 Event Photos