Leadership Institute Food for Thought Lunch and Lead
November 19, 2020 @ 11:30 am

-

12:30 pm
The Leadership Institute at Purdue Northwest invites you to join our November "Food for Thought" Lunch and Lead seminar with Mayor Tom Dermody of La Porte. The event will be held via Zoom and pre-registration is required.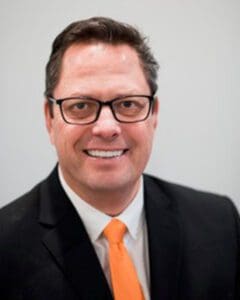 About Mayor Dermody
Mayor Dermody graduated from La Porte High School and Purdue University. He was the owner of Seven Oaks and helped to found the non-profit, We Connect. Dermody served on the La Porte Community School Board, is a member of the Rotary Club and is an avid supporter of the La Porte Slicers.
In 2006, Tom was elected to the Indiana House of Representatives, representing District 20. He went on to serve for five terms until retiring in 2016. He won his 2019 race for mayor and began his first term in January 2020 where he has guided his city through the significant leadership challenges of 2020.
Dermody and his wife Jackie have two grown children.
About The Leadership Institute
The Leadership Institute at PNW is the hub of leadership development in Northwest Indiana. We are building and presenting research-based leadership development programs for regional business leaders, as well as for university staff and students and youth across our regional community. The Institute also provides custom leadership training and coaching for regional businesses and non-profits.
The Leadership Institute's Lunch and Lead series is an opportunity for you to hear from leaders from across varied economic sectors who have wisdom and life lessons to share.
Please contact the Leadership Institute at Purdue Northwest for additional details at (219) 989-2800 or via email at leadershipinstitute@pnw.edu.
To request a disability-related accommodation, please contact the Office of Institutional Equity at oie@pnw.edu or (219) 989-2163 five days prior to the event.