Podcast Party: Unleaded – Flint Water Crisis
April 11, 2022 @ 4:00 pm

-

5:30 pm
America Dissected: Unleaded – Flint Water Crisis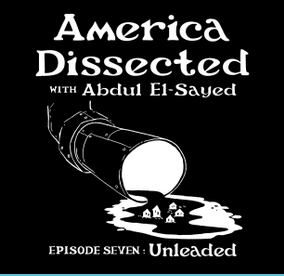 The Flint Water Crisis dominated national headlines when it emerged in 2016—focusing national attention on the hazards of lead poisoning. Newark, New Jersey is facing a similar crisis today. But Flint and Newark are only the tip of the iceberg of an epidemic of lead poisoning facing urban communities across the country.
Abdul El-Sayed visits Flint to speak with Mona Hanna-Attisha, the pediatrician and researcher who uncovered the Water Crisis to understand how Flint's history shaped the government failures that led to the crisis—and how distrust can devastate public health for poor, marginalized communities all across the United States.
After the podcast, we'll play a game called 'Drink, Dump or Dare' to explore what the eyes don't see.
Snacks will be provided by the PNW Food Systems Initiatives.
Please bring your drink in a reusable bottle for a chance to win!
Email us for info at sustainpnw@pnw.edu or check out our page at Sustain PNW
To request a disability-related accommodation, please contact the Office of Institutional Equity at oie@pnw.edu or (219) 989-2163 five days prior to the event.