Princes of Peace and Ethics of Protest: Gandhi, King, Dalai Lama, Mandela
November 2, 2021 @ 12:30 pm

-

1:45 pm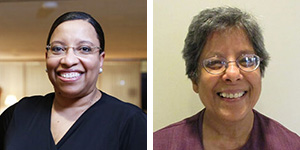 Karen B. Morris, Ph.D., Associate Professor of English at PNW with Deepa Majumdar, D.S.Sc., Professor of Philosophy at PNW.
We begin this dialogue by asking why political protest must be ethical. We continue by discussing political enmity, the moral imperative of nonviolence, and the difference between strategies and moral ideals or guiding principles – asserting that strategic thinking should never degenerate to mere expediency.
We take turns to present Gandhi, King, Dalai Lama, and Mandela – four recent princes of peace, who represent flares of Conscience in what might otherwise be a murky history of revolution. All four combine religion with protest politics – but at a high level.
At lower levels, church and state should be separate because religion and politics explode whenever they mix. But, at a higher level religion uplifts and ennobles protest politics – as these luminaries demonstrate.
The nonviolence they practiced and the moral altitude they reached may not always be feasible. But this does not reduce their relevance or take away from their glory. For they represent the horizon of ideals that mankind should always aspire towards.
Synchronous Zoom
To request a disability-related accommodation, please contact the Office of Equity, Diversity and Inclusion five days prior to the event at edi@pnw.edu, 219-989-2163 (Hammond Campus) or 219-785-5545 (Westville Campus).