Five area high school students awarded scholarships by Purdue Northwest's Office of Concurrent Enrollment
June 10, 2020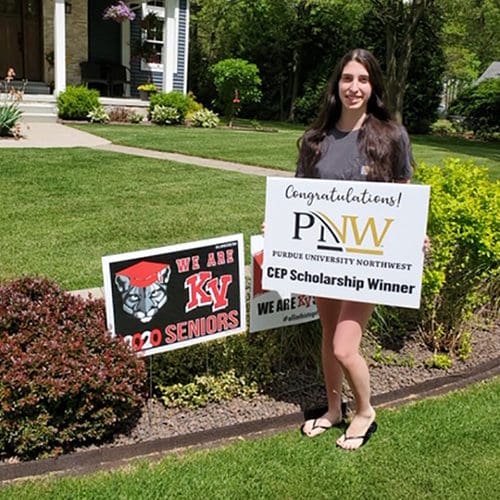 Purdue University Northwest's (PNW) Office of Concurrent Enrollment awarded scholarships to area high school students who participated in the concurrent enrollment program.
The scholarship recognizes five highly motivated and engaged students wishing to attend Purdue Northwest. Among the recipients are Samantha Frederick, Lake Central High School; Romulo Gutierrez, Hammond Academy of Science and Technology; Benjamin Hand, Munster High School; Conner Olah, Highland High School; and Audry Wright, Kankakee Valley High School.
To qualify for the scholarship, students had to complete a minimum of three dual credit courses in high school and enroll as full-time PNW students starting in the fall 2020 semester. They also needed to have a minimum high school GPA of 3.5 (on a 4.0 scale).
Awards were based on a 500-word essay the students wrote explaining the impact that taking university coursework, while in high school, had on their decision to attend college.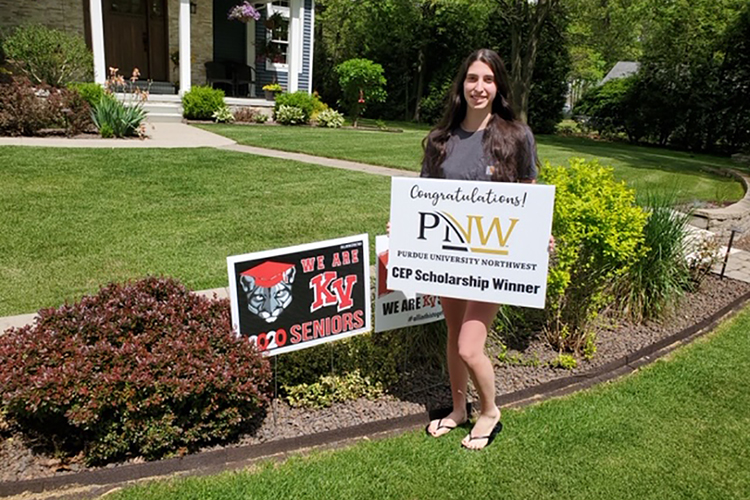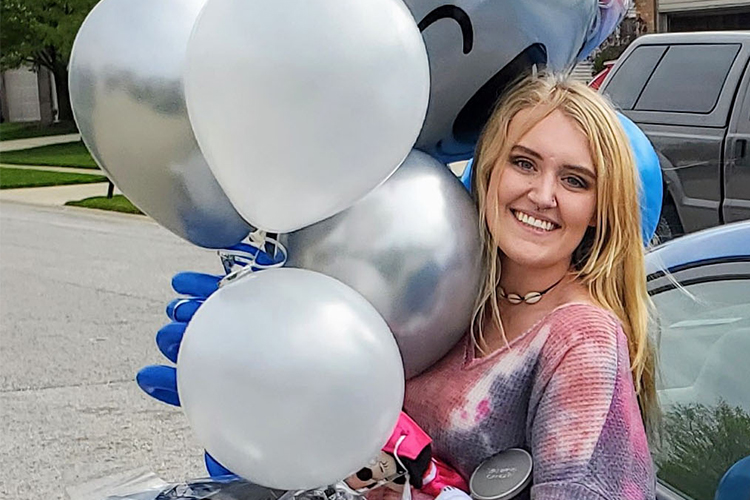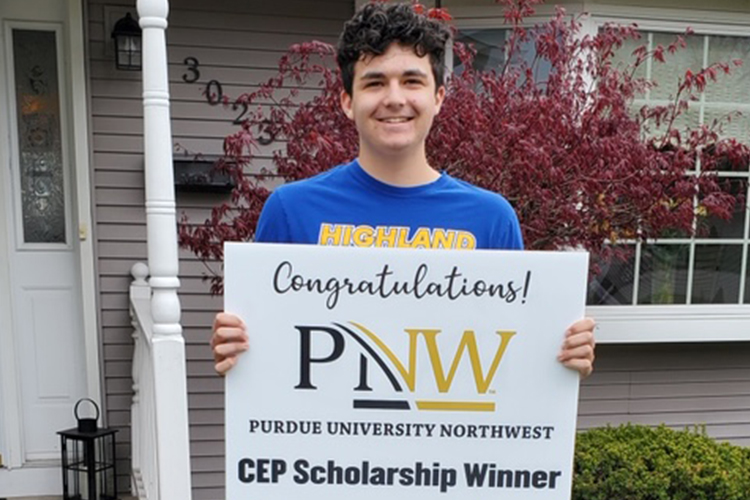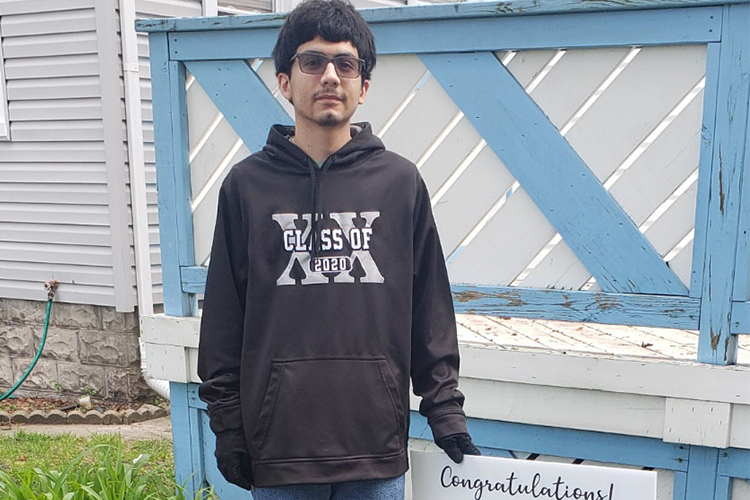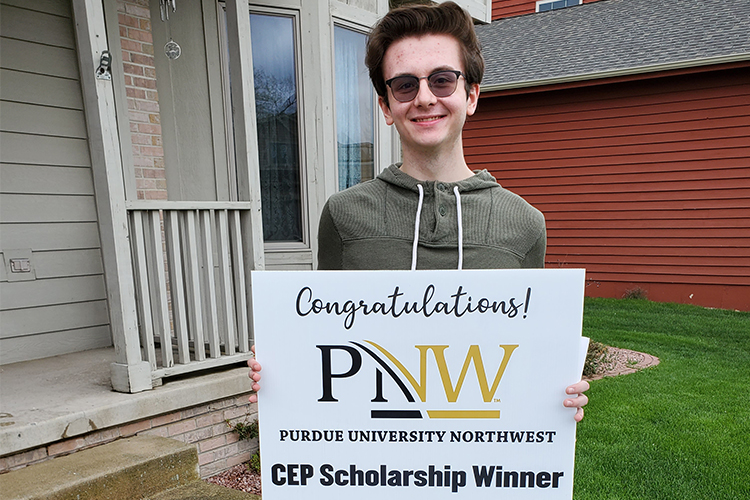 Concurrent enrollment, also known as dual credit, allows students at participating high schools to take courses that count toward both high school and college credit. Data on concurrent enrollment programs statewide indicates an academic and economic benefit to high school students, as well as a pathway to higher education. PNW partnered with 27 Indiana high schools across Lake, La Porte and Porter counties during the 2019-20 academic year.
"We're so proud to welcome these five new students to Purdue Northwest. Their coursework in concurrent enrollment programs has prepared them to meet the challenges of college life," said Anne Gregory, director of PNW's School of Education and Counseling and director of PNW's Concurrent Enrollment Program.
The winners were personally presented a PNW congratulatory sign posted in the front yard of their homes, along with a parade of cars decorated with gold and black streamers.