Get to Know Dr. Bigott
April 24, 2020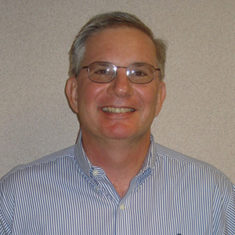 History is more than just facts and dates. It's a discipline that requires a person to make a connection between that which has happened and a bigger picture. This bigger picture is how history has affected people throughout time.
Connecting history to its effects on society is something that our instructors do extremely well in the Department of History & Philosophy. Dr. Joseph Bigott is no exception to this, and he takes great pride in challenging students to see how history has shaped us on a social level.
Whether it is through the history of architecture, a location, or an everyday object that we so often take for granted, Dr. Bigott always looks at how history has affected, and often inspired, society. Not only does he make this connection a part of his teaching style and personal mission, he can also hit a baseball 370 feet. How many instructors can do that?
Background
Dr. Bigott was raised in a Polish neighborhood in Calumet City and attended TF North. He then went to Augustana College, where he majored in English. Following completion of his undergraduate degree, Dr. Bigott achieved a master's degree in American Studies at Notre Dame.
While spending his summers working a construction job, and after a trip to Europe where he studied churches in London and cathedrals in France, Dr. Bigott developed a fascination with architecture. He started to see a connection between buildings and people, and this connection served as the catalyst for him to pursue the study and history of houses.
Before he became fully entrenched in the history of houses and their social connection, Dr. Bigott found his way to Purdue Northwest in 1981. He landed a job as a visiting instructor and taught Freshman Composition. He thought about exploring linguistics more and furthering his education there, but he started to see that there was more of a "human touch" in history.
Dr. Bigott found that he liked studying "things," specifically objects as a part of social history. This study was something that crossed several disciplines by incorporating history, linguistics, anthropology, and sociology. After realizing his passion, Dr. Bigott applied to the PhD program at the University of Delaware and was accepted.
Finding His Calling
It was at the University of Delaware that Dr. Bigott got to work with the Winterthur Museum and the Hagley Museum, facilities that specialize in the study of material culture. He studied domestic interiors, focusing on bathrooms and their evolution throughout the years.
The University of Delaware gave him opportunities to pursue his interests and he continued to define the connection he saw between architectural history and social history. His dissertation focused on labor history, social history, demography, and census work, and served as the basis for what would eventually become his book, From Cottage to Bungalow.
"It's really about getting people to try things that they would never have tried before. To think about things they have never thought about before."
Joining PNW
With his PhD completed, Dr. Bigott began teaching at Washington College, a small liberal arts school on the eastern shore of Maryland. When his wife's job transferred her back to the Chicagoland area, Dr. Bigott reached out to Dr. Saul Lerner about joining the Department of History & Philosophy. In 1994, Dr. Bigott began teaching history at Purdue Northwest, first as an adjunct and then as a visiting instructor before becoming tenure track.
He's taught classes on a variety of topics, like labor, crime, urban history, geography, and sports, just to name a few. When asked why he enjoys teaching, Dr. Bigott said, "It's really about getting people to try things that they would never have tried before. To think about things they have never thought about before."
Dr. Bigott's aforementioned book, From Cottage to Bungalow, was released in 2001. It tells the story of immigrants in the working-class neighborhoods of Chicago and the houses where they lived. About his book, Dr. Bigott said, "These people bought houses, and I tended to see that as their way of creating a place for themselves. They were strangers, but with houses, they were no longer strangers, they were citizens."
Dr. Bigott has also written articles on a variety of topics, from plumbing and furniture to urban sports. He's currently writing his second book, this time examining architectural problem solving, and will focus specifically on high schools and their structural development and how this development gave people a new vision of what government and politics could be.
In his spare time, Dr. Bigott enjoys cooking, specializing in antipastos, and gardening, creating and designing a garden space around his house that attracts a wide variety of birds and wildlife. And for anyone that knows Dr. Bigott, there's no ignoring his passion for baseball, a sport that he has coached and played for the last 20 years.
When taking into account that he can still hit a baseball 370 feet, and the fact that Dr. Bigott can write and make the connection of history to the bigger picture, the Department of History & Philosophy certainly has found its cleanup hitter.