iClicker
iClicker Cloud has been selected as Purdue University's centrally funded and supported tool for West Lafayette and Purdue Northwest, which will become available for use in January 2024.

For Instructors
Instructors should inform students that iClickers are to be registered within Brightspace. This associates a student with a specific iClicker so responses may be accurately captured.
Registering the iClicker on the iClicker website will not tie the device to a student's record in Brightspace.
---
Upcoming Training Offerings
iClicker Express Sessions
Explore the PNW classroom response tool, iClicker.  Join the OIT staff to discover the basics of setting up and using iClicker Cloud in the classroom and explore quizzes, polling, and attendance options.
Frequently Asked Questions
Instructor clicker, classroom receiver, and software are provided at no cost. Contact support below to request equipment.
Sign up to receive alerts if iClicker is having a scheduled maintenance window or unexpected downtime. Subscribe or check status on the website below
November 2023: Training for instructors planning to use iClicker Cloud
December 29, 2023: Last day iClicker Classic is available for use
January 8, 2024: iClicker Cloud is available for use in all classes
---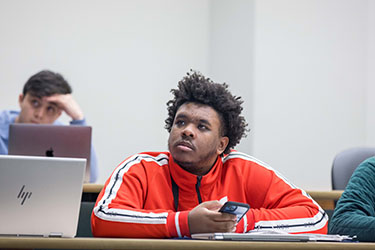 For Students
Your instructor will provide registration information in Brightspace.
Students should NOT register via the iClicker website.