Office of Instructional Technology
We provide faculty, staff, and students the resources necessary to use technology as a tool to achieve their educational and operational goals.
Have a question about instructional software? Stop by our Hammond or Westville location, email or give us a call!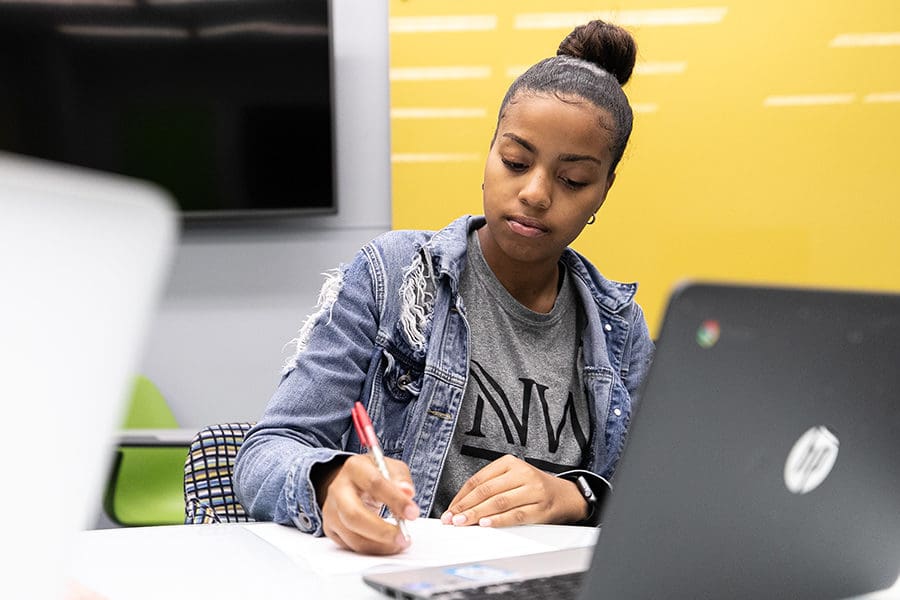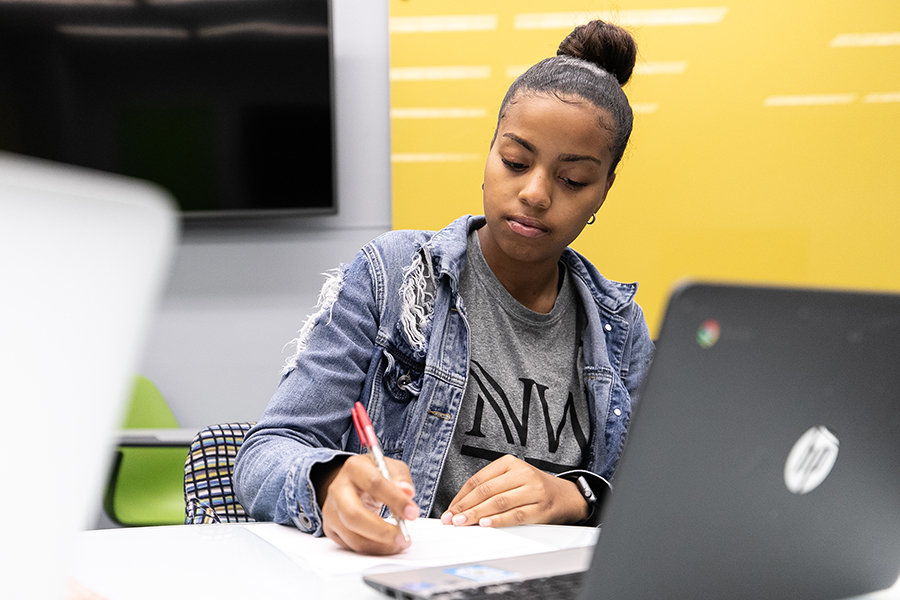 Remote Teaching Resources
See online learning examples and a full suite of supported remote teaching resources.
Gyte 135
Monday to Thursday, 8 a.m. to 5 p.m.
Friday: 8 a.m. to 3 p.m.
LSF 235
Monday, Wednesday, Thursday: By Appointment
Tuesday: 8 a.m. to 3:30 p.m.
Supported Services Include
Accessibility
PNW is committed to providing equal access to educational programs, services, activities and events. Explore guidelines for promoting accessibility.
Blackboard
Blackboard learn is our current learning management system. It will be replaced by D2L: Brightspace.
Camtasia
From narrating PowerPoint slides to creating in-video quizzes that integrate with Blackboard, you can use this computer-screen recording and video-editing software to enhance learning.
Google Apps (Google Drive, Google Docs, Google Slides, Hangouts and Meet)
This set of cloud-based applications found within your PNW Google account can store files and media, provide collaborative opportunities, support video conferencing and sync across devices.
Instructional Classrooms
From flexible learning spaces to lecture-capture rooms, find the right space for your classroom.
Kaltura
Available to faculty and students, this platforms offers easy, adaptable video recording in classroom and personal settings.
Labs and Classrooms
Explore the computer and software offerings available in PNW's on-campus labs and classrooms.
Microsoft Office 365 (OneDrive, OneNote, Word, PowerPoint)
Office 365 is an online cloud-based platform that uses your @purdue.edu email to store files and media, provide collaborative opportunities and sync across devices.
Qualtrics
Available to faculty and staff, this powerful survey tool lets you create, distribute and track surveys that can be as simple or as complex as needed to meet your needs.
Respondus
This exam-creation and testing tool is accompanied by a LockDown browser that prevents navigating outside a testing window during testing time.
Scantron
Scantron is a quick way to automatically grade multiple-choice and true/false type tests. It provides numerous reports, including grade distribution, item analysis and individual student test reports.
Sharepoint
SharePoint is a web-based collaboration platform from Microsoft that incorporates document management, sharing, editing and workflow as well as functions for wikis, blogs, personalization and more.
Storage (Google Drive, H:, R:)
Students, faculty and staff have remote/networked options for storing and accessing files.
WebEx
WebEx is an on-demand collaborative web meeting and conferencing software used to present webinars, hold class online or provide virtual office hours.