Leadership Change for CHESS
April 7, 2021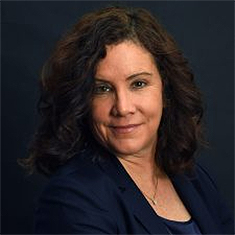 Dear PNW Faculty and Staff,
It is with mixed emotions that I share with you that Elaine Carey, Dean of the College of Humanities, Education and Social Sciences (CHESS) and Professor of History at Purdue Northwest, will be taking the position of Dean of the College of Arts and Sciences at Oakland University in Rochester, Michigan.
Elaine has been both a colleague and friend since arriving at PNW. She has provided strong leadership and vision for her college, been a key supporter of general education reform, and has helped to bring social justice issues to the forefront at PNW and within the community. Please join me in wishing her the very best in her new role.
Elaine's last day with PNW will be June 30, 2021. Effective July 1, 2021, Anne Gregory has been appointed to serve as the interim Dean of CHESS.
Sincerely,
Kenneth C. Holford
Provost and Vice Chancellor for Academic Affairs