Nursing professor receives National League for Nursing honor
August 3, 2023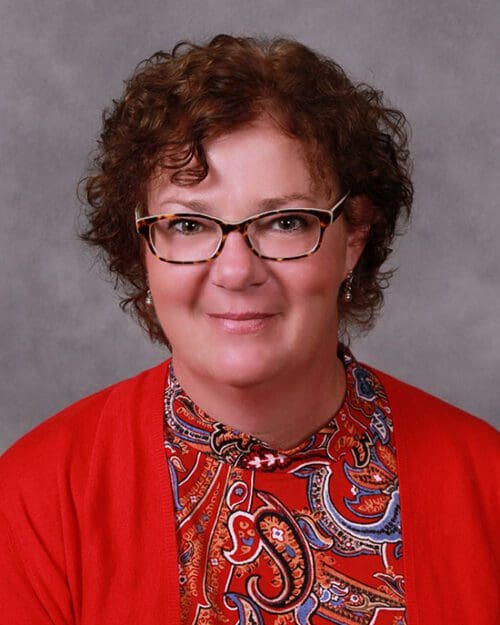 Purdue University Northwest (PNW) professor of Nursing Beth Vottero was announced as a member of the National League for Nursing's (NLN) 2023 Class of Fellows to be inducted in the prestigious Academy of Nursing Education.
Vottero joins 23 other nursing educators in being recognized by the league and academy for enduring and substantial contributions to the discipline as expert teachers, mentors, scholars, public policy advocates, practice partners and administrators.
"Induction into the Academy of Nursing Education Fellows is a culmination of a career's worth of work," said Vottero. "It is more than an honor — it is external validation of my enduring and substantial contributions to research in nursing education on a national scale. I'm incredibly humbled to be included in this prestigious group of nurse educators, as this was something I never really thought I could achieve. It was the mentoring of senior faculty and networking with other educators that helped me grow as an educational researcher. I now hope to help inspire and help other nurse educators to achieve their career goals."
Candidates considered by the Academy of Nursing Education Review Panel and NLN Board of Governors are reviewed for their innovative teaching strategies; nursing education research; faculty development activities; academic leadership; promotion of public policy initiatives; and collaborative practice or community partnerships. Vottero's honor reflects her contributions to nursing education research.
Vottero and the other 2023 honorees will be the 17th class inducted into the academy. There are 379 other leading nursing educators previously honored. Past honorees have often been associated with top-ranked teaching hospitals, higher education institutions and other health care organizations committed to advancing health care quality globally.
Vottero has taught for 19 years in PNW's College of Nursing. Her teaching, research, and practice interests include empowering nurses to lead quality improvement and patient safety projects through training and education; development of quality measures to include structure, process and outcome indicators of nursing care; training health care professionals in comprehensive systematic review methodology per Joanna Briggs Institute guidelines; and training professional nurses in a variety of settings on participating in and leading evidence-based quality improvement projects.