On The Path To A Cure
June 5, 2019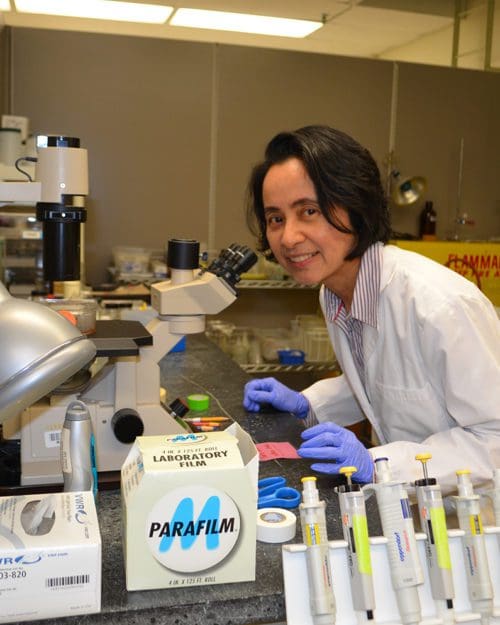 Giving Back Through Science
Professor Isaac-Lam's research interest is medicinal chemistry that covers synthesis of therapeutics, brain imaging and mouse models for neurodegenerative diseases. She is involved in the design, and testing of synthesized pharmaceutical drugs for cancer treatment of
the breast, prostate, colon, head and esophagus.
Brain imaging includes magnetic resonance imaging (MRI) to view one of the most fascinating parts of the human body and to understand better its intricate functions. Isaac-Lam will apply MRI to study stress in PTSD (post-traumatic stress disorder) that affects many veterans. This is her way of serving those who have served our country.
Animal models are valuable tools to screen drug therapies for Alzheimer's disease (AD). The causes of AD are poorly understood and the use of mouse models will provide a means of identifying the underlying neuropathology of AD which is becoming the most financially costly disease affecting the ageing population in the US.
Research is the expression of science and teaching is sharing this experience to our PNW students. These students will be our next generation of research scientists and being trained well ensures competence and competitiveness that will guarantee marketable job skills.