Passing of Former Chancellor, Dr. Carl Elliott
April 12, 2022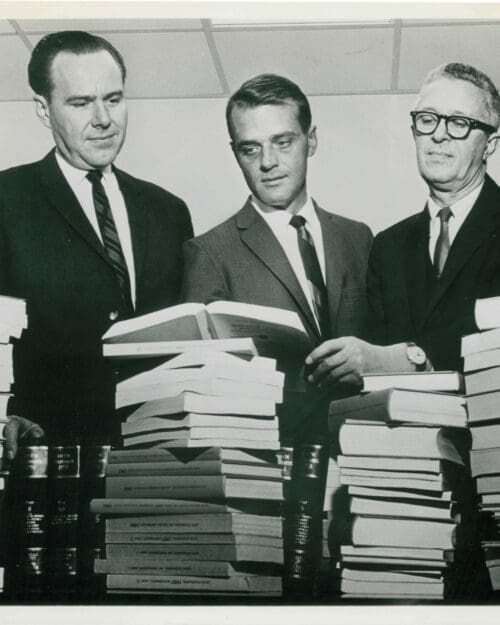 It is with great sadness that I share news of the death of Dr. Carl H. Elliott, former chancellor of Purdue University Calumet. Dr. Elliott passed away at age 100 on Friday, April 1. A memorial service was held on Saturday, April 9 at Woodmar United Methodist Church, 7320 Northcote Ave., Hammond. Graveside services were held with the family in Dr. Elliott's hometown of Columbus, Ind.
Dr. Elliott earned his bachelor's degree in Psychology from Indiana University and his Ph.D. in Psychology from Purdue West Lafayette. He worked as an associate professor of Psychology at Purdue Calumet from 1952 to 1955 before accepting a position at Socony-Mobil Oil Company in New York.
Dr. Elliott returned to Purdue Calumet in 1959 to serve as the campus director following the passing of Millard E. Gyte. He was named the university's first chancellor in 1974. Dr. Elliott left in the summer of 1975 after accepting the position of President at Tri-Stage College (Trine University) in Angola, Ind.
During his 15 years leading Purdue Calumet, Dr. Elliott advanced the campus in several ways. He administered the change of the university from a two year "Calumet-Center" feeder program to a regional institution offering four-year baccalaureate and graduate degrees, and was instrumental in the acquisition of academic autonomy from West Lafayette. Dr. Elliott was honored at the May 1985 commencement with an honorary doctorate.
During his leadership, Dr. Elliott additionally served on boards of directors at Northern Indiana Public Service Company (NIPSCO), St. Margaret Hospital in Hammond, and Evening Colleges. He also was a founding member of the Woodmar United Methodist Church, where he served as a Trustee and Pastor Parish Committee member.
Dr. Elliott is survived by his four daughters, Prudence Lynn Leslie (William), Lisa Carol Medanic (Steve), Linda Beth Johnsen (Donald), and Nancy Louise Fisher (James), 15 grandchildren, and 24 great-grandchildren.
Dr. Elliott's daughter, Prudence, noted, "Purdue Calumet was near and dear to my dad's heart." The Purdue Northwest community sends its deepest condolences to the Elliott family. We are immensely grateful for his leadership at the Hammond campus and the lives he touched both inside and outside the university.
In lieu of flowers, donations may be made to the church. To express online condolences and view Dr. Elliott's obituary, visit: fagenmiller.com/obituary/Carlyn-Elliott.
Thomas L. Keon
Chancellor, Purdue University Northwest