Safe Return to Campus
PNW's top priority is your safety—at work and in the classroom. See the university's current status as we plan for an in-person Fall semester.
Interacting today with Purdue University Northwest? See what to expect in the table below.
Current
Social Distancing Standards in Effect
Yes
Mask Usage
Required indoors - See the Protocol.
Courses
Instructors are beginning the process of migrating back to face-to-face and hybrid instruction for courses originally scheduled in those modalities.

See the Latest Upate
Student Organizations
Virtual meetings strongly encouraged where possible. In-person meetings permitted if room capacity and safety protocols are followed. Invited guests must follow PNW 's COVID guest policy.

Off-campus events sponsored by student organizations are permitted but must follow all on-campus safety protocols, including masking and social distancing.

Any student organization-sponsored events, whether on- or off-campus, that are likely to be attended by 50 or more people must be approved by the Dean of Students Office and the Associate Vice Chancellor for Student Affairs.
Athletics Teams
In accordance with the Great Lakes Intercollegiate Athletic Conference new fan and spectator policy for the spring sports season, Purdue University Northwest is excited to have spectators at home events effective March 19, 2021.

See the Announcement
Library and Lounges
Open with appropriate distancing guidelines in place.
Fitness Centers
Phase 2 Plans in Effect - See the Plan
University-Owned Residence Halls
Housing residents up to 90% max capacity, leaving apartments available on the first floor of each building.

Social-distancing restrictions in place.
Dining Services
Grab and go only
Size Guidelines for All Gatherings
50 people or fewer

See Guidelines for Scheduling Campus Events
Essential Employees Work Location
On-campus
Non-Essential Employees Work Location
On-campus with supervisor approval.
Student-facing services will have an on-campus presence during business hours.
University-Sponsored Travel
University-sponsored travel for faculty and staff will begin again May 17, 2021. Approval should be obtained from the appropriate Dean or Vice Chancellor. All travel is subject to fiscal approval and externally-funded travel will follow the approval process in place for the funding source.

See the Travel Announcement
COVID-19 Screening
Refer students, faculty and staff to local county options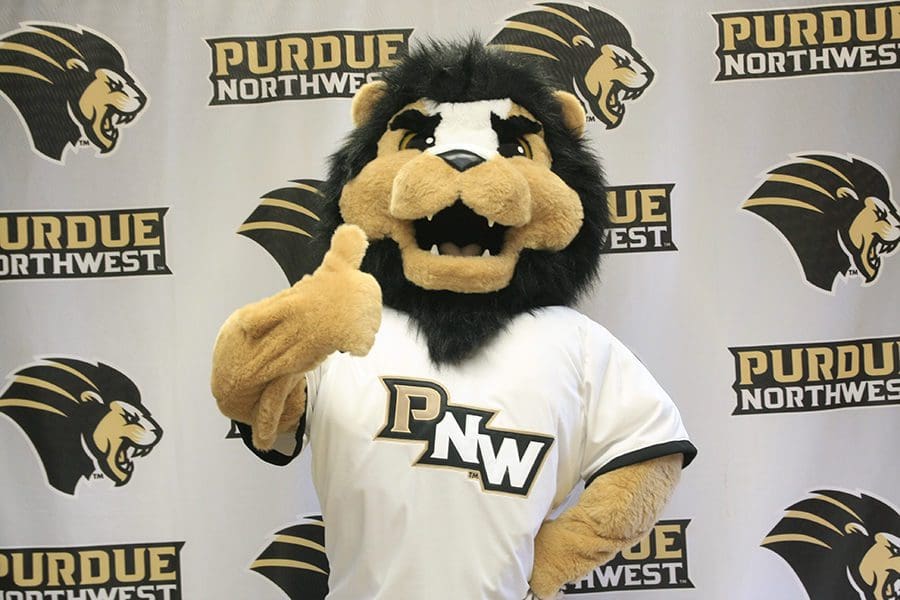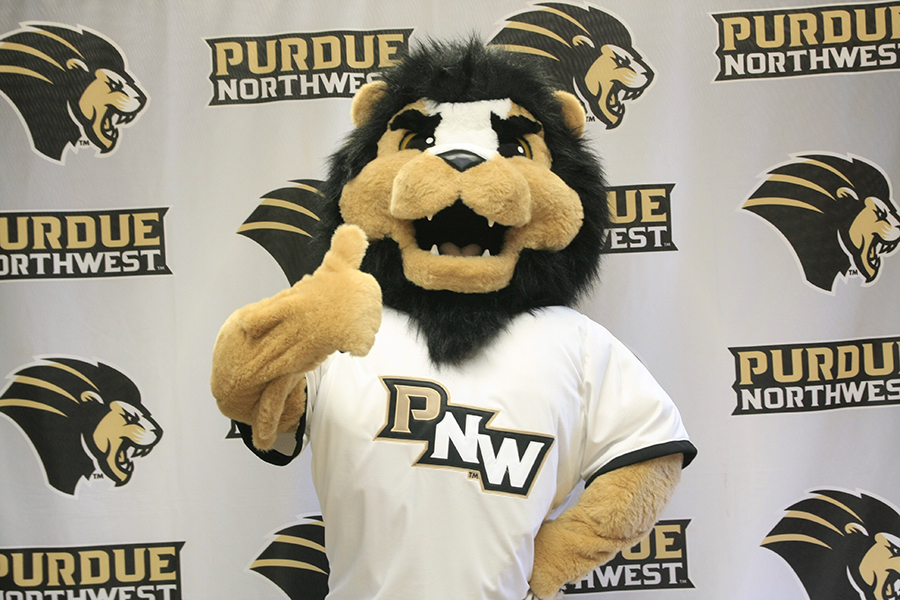 Vaccination Clinic at Purdue Northwest-Sign Up Information
We are excited to share that we are partnering with the Indiana State Department of Health and LaPorte County Health Department to offer vaccination opportunities on our Westville and Hammond Campuses!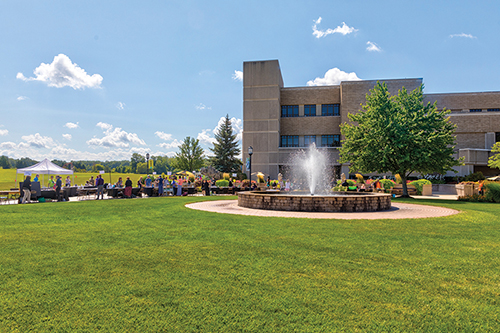 Planning for an In-Person Fall Semester
We are very pleased to confirm that we are planning for an in-person Fall Semester at Purdue Northwest! We expect we will see a return to robust university operations with significant interactive classroom experiences by the beginning of the fall 2021 semester.
See the Fall 2021 Announcement
Spring 2021 Learning Experiences
Spring 2021 courses have been planned in the four course formats: hybrid, virtual, online, and face-to-face. In-person courses will be delivered as safely as possible using precautions including physical distancing, personal protective equipment (PPE) such as face coverings, and sanitation.
Students can view available spring courses and the format in which they will be held in the online student schedule portal.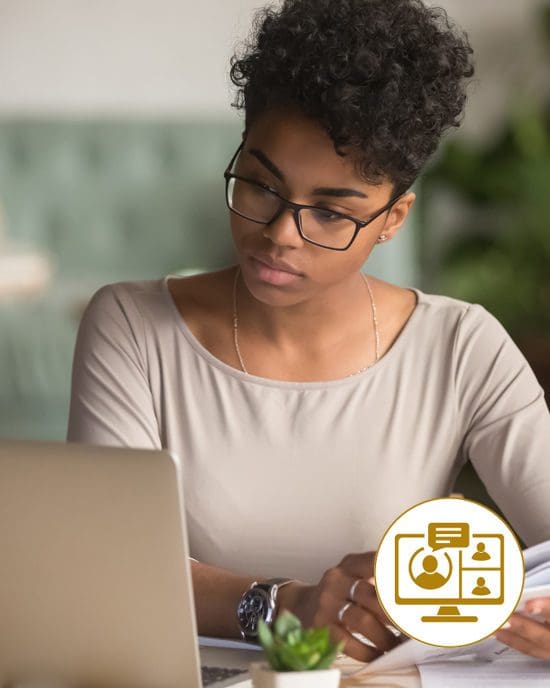 100% Online
Fully Remote
All course learning objectives can be achieved and assessed through a variety of remote-teaching methods. Remote methods in the 100% online courses are based on the idea that students will learn the same material even if they are working at different times and locations.
Virtual Classroom
Fully Remote with Live Lecture
All course learning objectives can be achieved and assessed through a variety of remote-teaching methods. Remote methods in this environment are based on students learning at the same time, with a commitment to a specific "virtual classroom" time.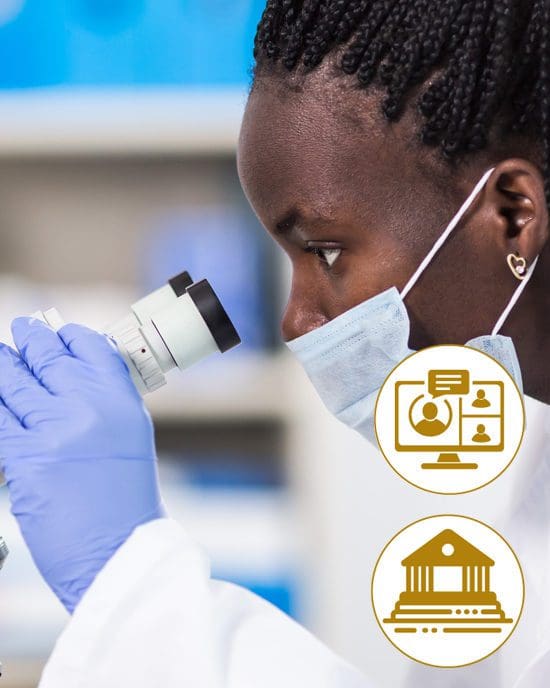 Hybrid
Combination of On-Campus and Online
Course learning objectives can be achieved and assessed through a combination of remote delivery and face-to-face interactions between student and faculty.
Examples: Lab-based courses; some clinical experiences.
Face-to-Face
In-Person Experiences
All course learning objectives can only be achieved and assessed through a variety of on-site face-to-face teaching methodologies.
Frequently Asked Questions
Until further guidance is received, a face covering should be used as described below. An account has been established for the purchase of COVID19 personal-protection equipment. Please contact your department business manager for details.
PNW Face Covering Protocol for All On-Site Campus Members
When you are in a building, hallway, classroom, laboratory, washroom, common area, you must wear a face covering.
If you are faculty or staff member, and in your own office, you do not have to wear a face covering. When you leave your office and are in the hallway, your face covering must be on. When you are visiting another Purdue Northwest office, you must wear a face covering.
If you are outdoors, you do not have to wear a face covering, but social distancing still applies.
If you are at an outdoor event, with multiple participants, you must wear your face covering.
As a reminder, we ask all faculty and staff not to come to work if you are feeling ill, and to follow the CDC best practice recommendations for preventive actions such as frequent hand washing and avoiding touching your face.
You will also want to practice social distancing, keeping a distance of about 6 feet from others.
In addition, any faculty or staff member who has a fever or other symptoms of coronavirus, who has a family member with symptoms of the virus, or who has been exposed to the virus, must self-quarantine for 14 days before returning to any PNW facilities. 
While CDC guidance does not indicate that COVID 19 can become a systemic pollutant in a building's heating, ventilation and air-conditioning (HVAC) system, PNW is taking measures to enhance indoor air quality in facilities.
PNW faculty or staff who are considering inviting vendors, collaborators or other guests (those not employed by or attending PNW) to campus need to follow the university's official guest protocol.
PNW is following guidelines from the Indiana State Department of Health as to when a student, faculty or staff member can return to school after developing symptoms, receiving test results or coming into close contact with someone with confirmed COVID-19.
See Return to Campus Guidelines (PDF)
The CDC recommends several practical things that you can do to protect vulnerable family members from your own work activities. These practices include the basics associated with practicing good social distance practices, wearing a face mask, frequent hand-washing, and avoiding public transportation.
Back to Campus Announcements
Looking for something to do? See our plans for reinvigorating PNW student life in the months ahead!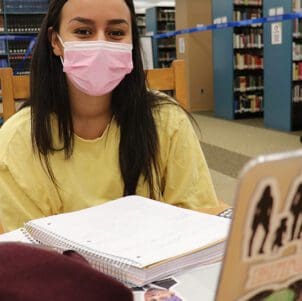 Vaccinations Open to 16 and Older and Mask Mandate at PNW
See details about vaccine eligibility expanding in the state of Indiana as well as the announcement that PNW will be keeping its mask mandate in place until further notice for all buildings and grounds.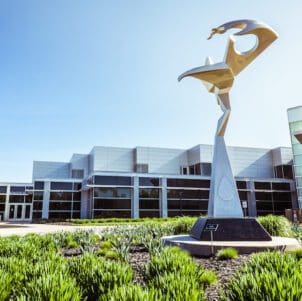 PNW leaders share why they are energized for the anticipated return to a robust campus life in 2021.
Lawrence Hamer, Dean, College of Business (Co-Chair)
Julie Wiejak, Senior Executive Assistant for Strategic Initiatives (Co-Chair)
Heather Zamojski, Assistant Vice Chancellor for Learning Technologies
Scott Iverson, Executive Director, Housing & Residential Education
Jennifer Williams, Associate Registrar
Sue Miller, Associate Vice Chancellor for Human Resources
Jake Lenson, Assistant Vice Chancellor for Campus Planning
Brian Miller, Director of Public Safety
Catharine Olsen, Executive Assistant to the Vice Chancellor of Academic Affairs
Libby Pelter, Associate Professor, Chemistry and Vice-Chair of Faculty Senate
Ashley Gerodimos, Executive Director, PNW Alumni Community/Alumni Affairs
Carol A. Coupet, Executive Director, Enterprise Application Services
Rhonda Lanfear, Athletics Secretary
Tabby Stills, Assistant Director, Fitness Center
Jodi Allen, Assistant Professor, College of Nursing