PNW Students Power Onward for 2021 Days of Discovery
April 14, 2021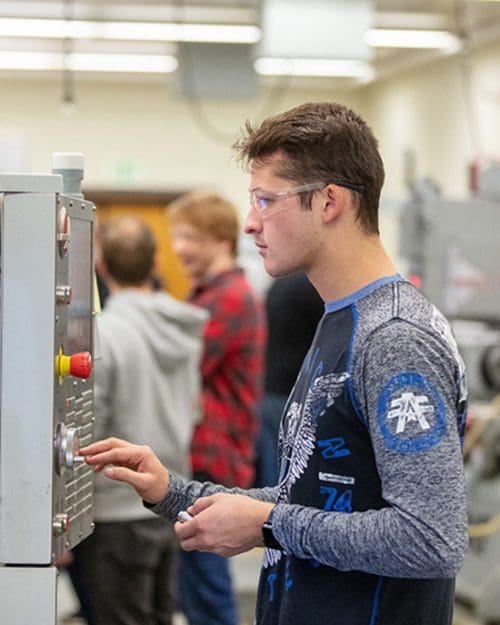 Every year, Purdue Northwest faculty members and students come together to celebrate research, scholarship and creative activities for PNW's Days of Discovery and 2021 was no exception.
This year's event included two keynote speakers. How can you promote your own healthy living? John J. Durocher, PNW's Nils K. Nelson endowed associate professor of health studies, addressed this in his keynote speech: "Lifestyle Strategies to Power Onward."
How has the Biden administration lived up to its promises so far? Yu Ouyang, PNW's assistant professor of political science, answered this in his keynote speech: "The Biden Administration: Campaign Promises and an Initial Assessment."
Participant Highlights
"Bioinformatic Exploration of Antimicrobial Resistance in the Serratia marcescens Proteome"
Kristine I. Koch
Biology, '20
"Antimicrobial resistance is an incredibly important focus of ongoing research today. With the support and guidance of my mentors, I was given the chance to perform meaningful analysis of this topic. I am so grateful for the opportunity to develop my research skills despite the ongoing pandemic. After learning so much from this experience, I look forward to continuing my journey as I power onward into my graduate studies at PNW this Fall."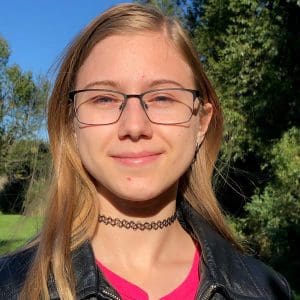 "Design of Oxygen Enriched Combustion in a Reheating Furnace"
Emily Higley
Mechanical Engineering, '21
"Through this research, I've learned new things and improved in applying the knowledge and skills I've gained here at PNW. The CIVS team has been encouraging and supportive throughout this project, and I believe that the benefits of this experience will continue to impact my life as I move toward obtaining my Ph.D."
"Design of Oxygen-Enriched Combustion in a Reheating Furnace"
Nathaniel Doan
Mechanical Engineering, '21
"I've had an enjoyable experience being able to contribute to a project that aims to better the environment by maximizing fuel efficiency and reducing pollutants. I gained valuable experience collaborating with a team to maximize our efficiency in accomplishing challenging goals. The time I spent on this project showed me that there is always room for improvement, and there is always more to learn."
Experiences of Mental Health Stigma Among Counselors-in-Training: A Phenomenological Inquiry
Saiber Shaikh
M.S in Education in Mental Health Counseling, '21
"As a passionate Mental Health Advocate and a student of counseling, I realized the lack of the research with regards to therapists and counselors own mental health. I am hoping to build on this research so as to help those who are helping others in this world. This research project is a labor of my passion and my career interest and I am grateful to PNW that I was able to bring it to fruition. I am also incredibly grateful to my department who has always supported my voice and my opinions, and given me a space to grow."
Sharing results is an integral part of the research experience. Two hundred sixty-seven students participated in Days of Discovery, and we are very proud of each of their accomplishments. It's a testament to their perseverance.




Award Winners
Undergraduate Student Awardees
| | Student(s) | Faculty Mentor(s) | title |
| --- | --- | --- | --- |
| First Place | Kristine Koch | Scott Bates, Lindsay Gielda | Bioinformatic Exploration of Antimicrobial Resistance in the Serratia marcescens Proteome |
| Second Place | John Rosser, Nathaniel Doan, Emily Higley | Chenn Zhou, Armin Silaen | Design of Oxygen Enriched Combustion in a Reheating Furnace |
| Third Place | Tyler Stoeger, Farida Akhmadullina, Taylor Kroon, Jake Dyrkacz, Herminio Serguei | Paul McGrath, Amlan Mitra | A Comprehensive Analysis of Current and Proposed Budget Models at Purdue University Northwest |
| Third Place | Julia Yanes Barrera, Aidan Dunleavy | Gokarna Aryal | A Statistical Analysis of COVID-19 Demographic Data in Indiana Using Time Series Data and Marascuilo Procedure |
Graduate Student Awardees
| | Student(s) | Faculty Mentor(s) | title |
| --- | --- | --- | --- |
| First Place | Saiber Shaikh | Injung Lee | Experiences of Mental Health Stigma among Counselors-in-Training: A Phenomenological Inquiry |
| Second Place | Saswot Thap | Chenn Zhou | Design of Solidification-stress Model for Continuous Casting of Steel; Mentor(s) |
| Third Place | Tzu-Chi Liang, Alexia Kingzette, Nicholas Triplett, Lauren Slivinski | Megan Murphy | Ethical Considerations for Marriage and Family Therapists as Mental Health Influencers on Social Media |