Purdue Names Members of Search Advisory Committee for Next Chancellor of PNW
May 4, 2023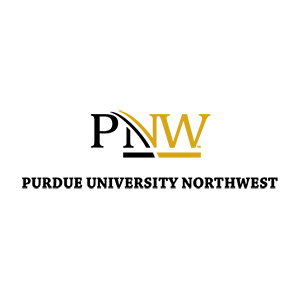 I am pleased to share that Purdue University has named the members of the search advisory committee that will facilitate the national search for the next chancellor of Purdue University Northwest (PNW). This announcement will be published in the May 5 edition of Purdue Today.
The committee includes members of the PNW faculty, students, staff, alumni and community. The search advisory committee is charged with identifying, screening and recommending well-qualified candidates to Purdue President Mung Chiang for consideration for the role.
The selection process for regional university chancellors within the Purdue system is well-established. A search advisory group is created, a search firm for candidates is selected, a list of internal and external candidates is created, an interview process is determined, and a wide list of candidates is narrowed down to a small number of exceptional final candidates. The list of final candidates is then considered and interviewed by President Chiang. He then presents his selection to the Purdue Board of Trustees for approval.
The next PNW chancellor will succeed Thomas L. Keon, who will step down at the end of his current contract on June 30, 2024.
The following individuals make up the search advisory committee:
Malcolm DeKryger, Purdue University Trustee (chair).
Scott Bates, the Nils K. Nelson Associate Professor of Biological Sciences, PNW.
Mya Bell, PNW student representative, president of the PNW Honors College Student Advisory Board (ex-officio).
David Bolton, PNW student representative, president of the PNW Student Government Association and Black Student Union (ex-officio).
Rachel Clapp Smith, the Teddy Jacobi Dean of the PNW College of Business, professor of leadership.
Veera Gnaneswar Gude, the NiSource-Meyer Charitable Foundation Professor of Energy and the Environment, director of the PNW Water Institute.
Robert E. Johnson, III, president and CEO of Cimcor Inc. in Merrillville, Indiana, and PNW alumnus.
David Nalbone, professor of psychology, and chair of the PNW Faculty Senate (2023-24), PNW.
Pat Obi, the White Lodging Professor of Finance, PNW.
Iris Sanchez, director, Hispanic Serving Institution Initiatives, PNW.
Diane Spoljoric, associate professor of nursing, and vice chair of the PNW Faculty Senate (2023-24).
Jon Swarts, dean of the PNW Honors College, dean of the PNW University College, and professor of political science.
Alyssa Wilcox, Purdue senior vice president for partnerships and chief of staff to President Chiang.
Chenn Zhou, NIPSCO Distinguished Professor of Engineering Simulation at PNW, director of the PNW Center for Innovation through Visualization and Simulation (CIVS), director of the Steel Manufacturing Simulation and Visualization Consortium (SMSVC), and coordinator of the English Training in Engineering Program.
I also have asked Lisa Goodnight, PNW vice chancellor for institutional advancement and professor of communication; Amy Boyle, associate vice president for talent at Purdue; and Brenda Coulson, director of talent acquisition at Purdue, to participate in supportive roles throughout the process. They will not be voting members of the committee.
More information will be shared to the PNW campus community as it becomes available.
Malcolm DeKryger
Trustee, Purdue University
Chair, Search Advisory Committee