Meet the Chancellor
Chancellor Thomas L. Keon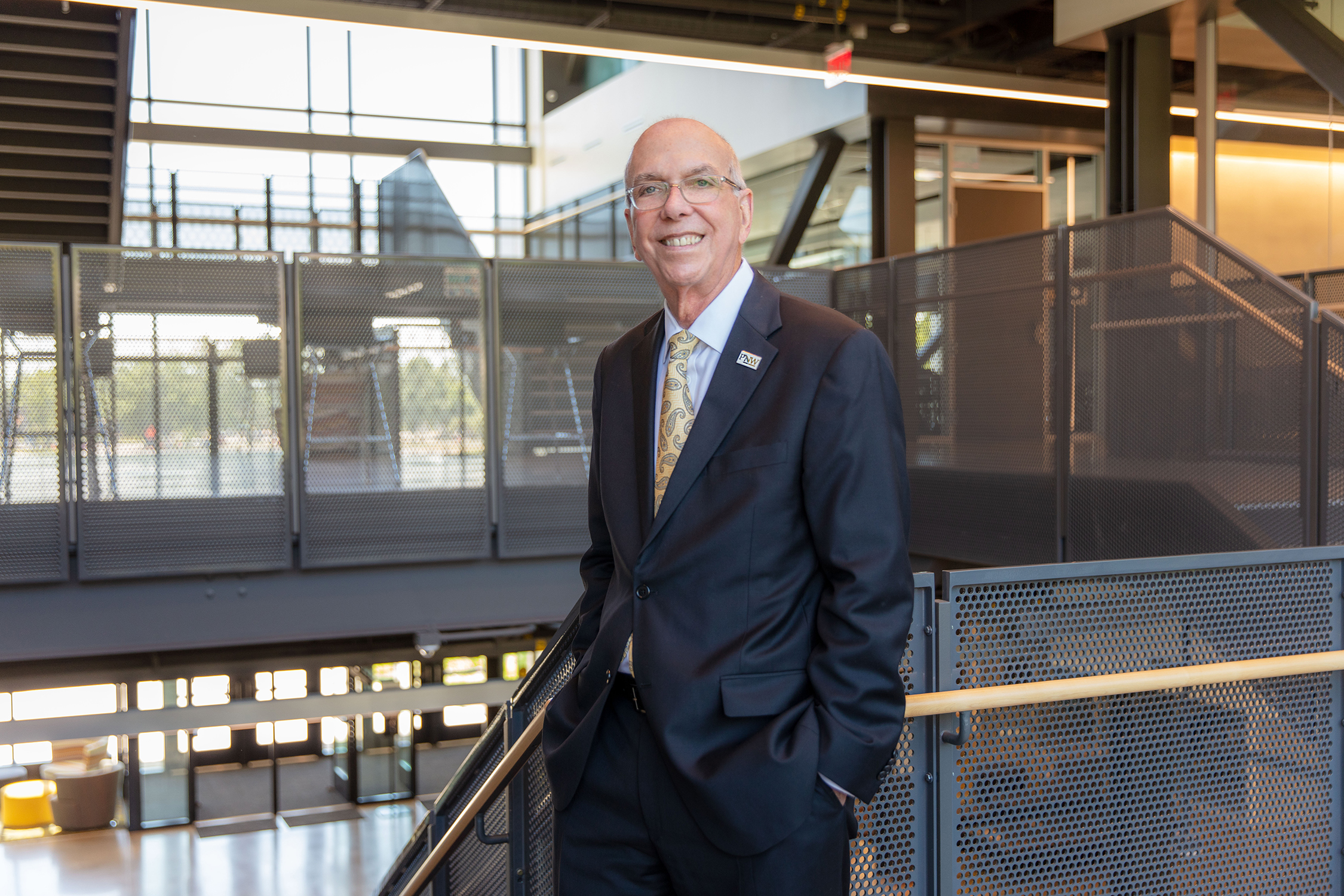 Over his 12 years in Northwest Indiana, Chancellor Thomas L. Keon, Ph.D., has been a force for positive change in the region. Chancellor Keon's leadership centers on positioning the university as an important contributor to Northwest Indiana's educational advancement, economic development and cultural enhancement.
Under his leadership, PNW's annual impact to the Northwest Indiana regional economy is nearly $746 million and supports one out of every 36 jobs in the region. He has been influential in securing Northwest Indiana's $50 million award from the state of Indiana toward the "Ignite the Region" plan for regional transformation, including $5 million that will go toward an impact lab he has championed to further entrepreneurship and innovation. That funding is further supported by a $3 million gift from a PNW alumnus to establish the Roberts Impact Lab at PNW.
At Purdue Northwest, Chancellor Keon has driven the expansion of graduate education to
include doctoral programs in nursing, technology, and soon, psychology – all critically needed areas to serve regional workforce demand. He has led numerous successful building and expansion projects that have changed the landscape of the university's campuses. These include the state-of-the-art Nils K. Nelson Bioscience Innovation Building, the Commercialization and Manufacturing Excellence Center, the David Roberts Center for Innovation and Design, the PNW Design Studio-Where Ideas Flow, the White Lodging Professional Selling Lab, the PNW Community Counseling Center, and a new central quad bell tower. PNW's athletics programs have successfully transitioned into NCAA Division II and grown to include 20 sports with 400 student-athletes.
A first-generation college student himself from a background of modest means, Chancellor Keon is committed to cultivating, supporting, and strengthening leadership among students, faculty, and staff at PNW. He is a longtime advocate of engaged partnerships between universities and communities, taking an active role with One Region, the Northwest Indiana Forum, La Porte Alliance for Regional Development, Legacy Foundation, LaPorte County Symphony Orchestra, and many more.
Among his many awards, Chancellor Keon has been named a Sagamore of the Wabash, one of the highest civilian honors bestowed by a sitting governor of Indiana, and has been recognized nationally for his commitment to diversity and inclusion. He earned his bachelor's degree in Accounting from Bentley University (Boston, Mass.), a M.Ed. in Philosophical Foundations of Education from Suffolk University (Boston, Mass.), an MBA in Management from Babson College (Wellesley, Mass.) and his Ph.D. in Management from Michigan State University.