Meet the Chancellor
Thomas L. Keon, Ph.D.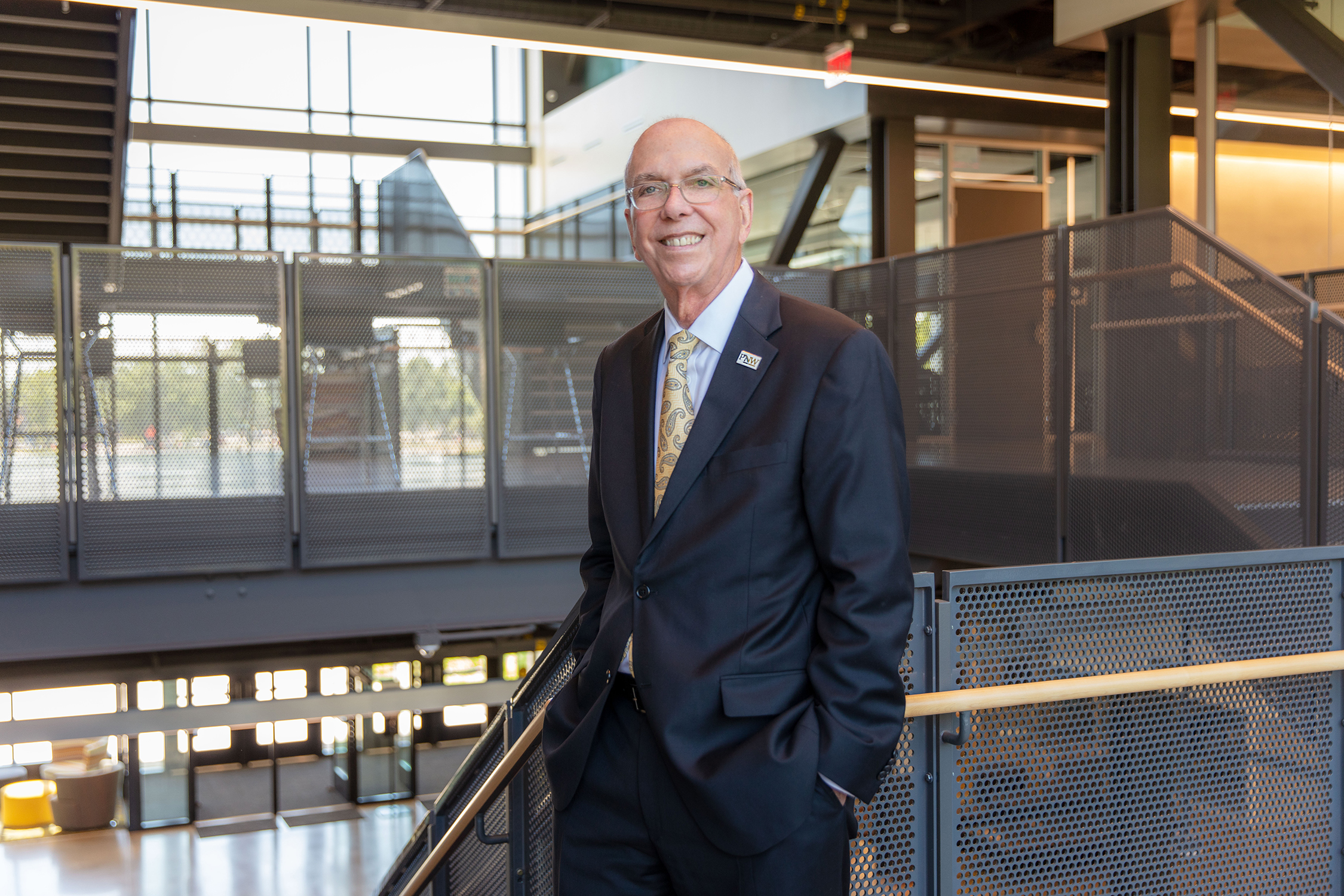 Chancellor, Purdue University Northwest
Hammond, Indiana and Westville, Indiana
Dr. Thomas L. Keon's leadership centers on positioning Purdue University Northwest as a key player in Northwest Indiana's economic development, educational advancement, environmental sustainability and cultural enhancement.
Having successfully led the complicated merger of two Purdue-system campuses, Keon is committed to cultivating, supporting, identifying and strengthening leadership among students, faculty and staff. An accountant by training and a supporter of civic engagement and the arts by design, Keon seeks to equip students with the training for successful careers as well as a deep appreciation for the responsibilities of citizenship.
Areas of Expertise
Leading Change
Professional Development for Senior Leaders
Investing in Students to increase Student Success and Retention
Strategic Reallocation of Resources
Mentoring for Higher Education Leadership, particularly among under-represented groups
Strategic Alignment of Budgets to Accomplish Goals
Professional Experience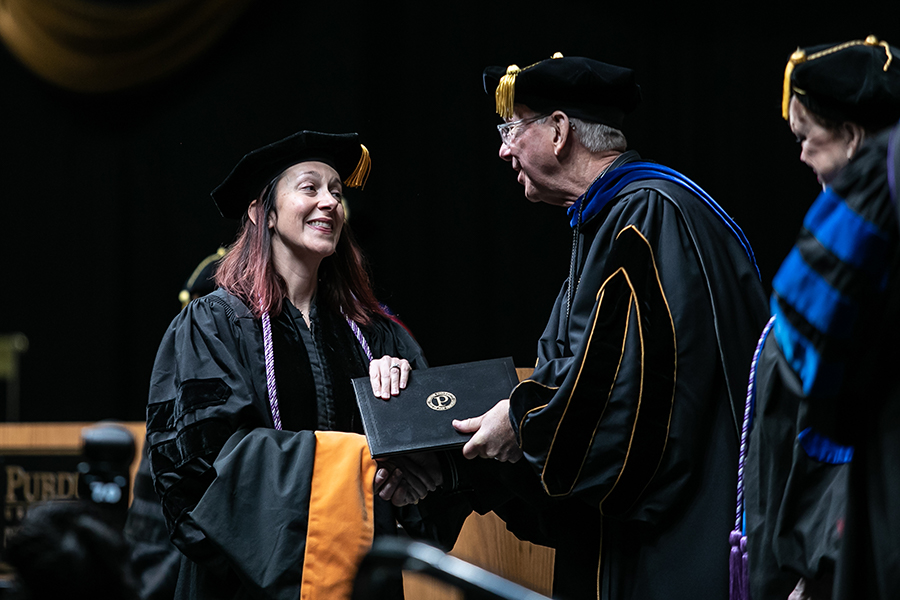 Purdue University Northwest
Chancellor. Chief Executive Officer. 2011 – Present
Purdue University Northwest was formed in 2016 by the unification of the former Purdue University Calumet, Hammond, IN, and Purdue University North Central, Westville, IN. Keon served as Chancellor of Purdue Calumet, 2011-2015, Chancellor-Designate of Purdue University Northwest, 2015-2016, and became the first Chancellor of Purdue University Northwest with the effective date of the merger in 2016.
University of Central Florida
Dean, College of Business Administration. 1997 – 2011
Fourteen-year progressive change from a teaching institution to a Ph.D.-granting College of Business.
Additional Administrative Appointments

Dean, College of Business and Administration, Southern Illinois University Carbondale. 1995 – 1997
Associate Dean, College of Business. Florida Atlantic University. 1990 – 1994.
Associate Dean, Graduate Studies, College of Business.  University of Missouri, Columbia. 1988 – 1990.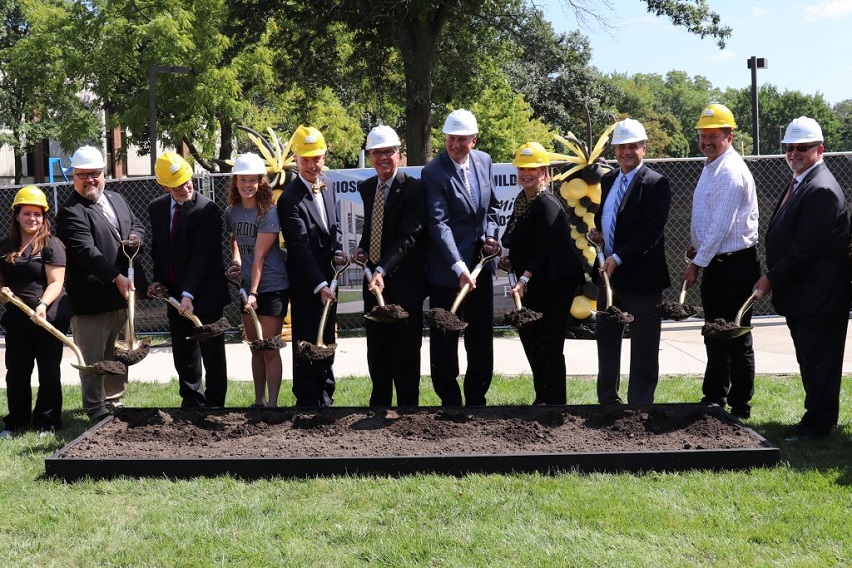 Achievements and Awards
Received the prestigious Sagamore of the Wabash award for his leadership at PNW, which includes significant impacts for the metropolitan university and the region. The Sagamore of the Wabash is one of the highest civilian honors bestowed by a sitting Indiana governor, which recognizes service to Indiana or the governor.
Successfully managed merger of two regional campuses into Purdue University Northwest from 2014-2016. Led process through collaborative approaches and community engagement to drive culture change.
Led coordinated effort resulting in a $35 million commitment by State of Indiana in 2017 to build a state-of-the-art Bioscience Innovation Building. New structure will provide state-of-the-art instructional and research facilities to further nursing, biological sciences and STEM education, positively impacting the number two economic generator in Northwest Indiana, health care.
Raised more than $35 million as Dean of Business at University of Central Florida.
Student success initiatives centering on rigorous admission standards, affordability, full-time student status and career placement. 2016: 93% full-time freshman, 77% full-time undergraduate, 86% job placement for graduating seniors.
2016 recipient of "Giving Back Award" by Insight into Diversity. Recognizes Keon's commitment to diversity and inclusion including PNW's Brother to Brother program.
Publications
Widely published scholar in the fields of Business Management, Human Relations, and Occupational Behavior.   Partial list of journals: Journal of Applied Psychology; Journal of Business Ethics; Journal of Business & Entrepreneurship; Journal of Management Studies; Journal of Occupational Behavior; Human Relations.
Education
Ph.D.   Management, Michigan State University. East Lansing, MI
M.B.A.  Management, Babson College. Wellesley, MA
M.Ed.  Philosophical Foundations of Education.  Suffolk University, Boston, MA
B.S.A.   Accounting, Bentley University. Waltham, MA
Community Engagement
Keon is a longtime advocate of engaged partnerships between universities and local communities. His primary areas of focus include economic development, culture and the arts, health care, K-12, and athletics.
In Northwest Indiana, Keon plays an active role with One Region; the Northwest Indiana Forum; Urban League of Northwest Indiana; La Porte Alliance for Regional Development; Legacy Foundation; Lake Area United Way; La Porte County Strategic Planning Steering Committee; and the fiscal management board advising the emergency manager appointed to oversee the state takeover of the Gary Community School Corporation. He also actively supports the Crossroads, Duneland, Lakeshore, La Porte, Michigan City and Valparaiso Chambers of Commerce.
Resources
See photos of Chancellor Keon celebrating with new graduates at PNW commencement.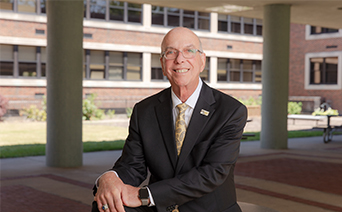 See Chancellor Keon share his vision for PNW, including in his recurring "Chancellor's Corner" video series.
Read the latest updates from the Chancellor, including university announcements, op/ed pieces and more.