Purdue University Northwest Graduates Urged to Embrace Life, Seek Solutions
December 11, 2021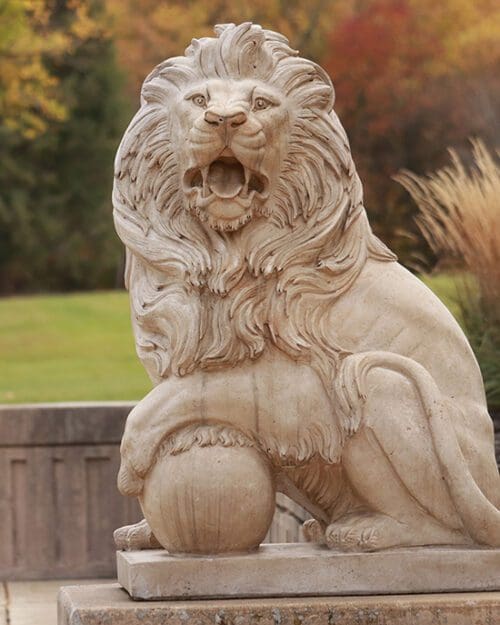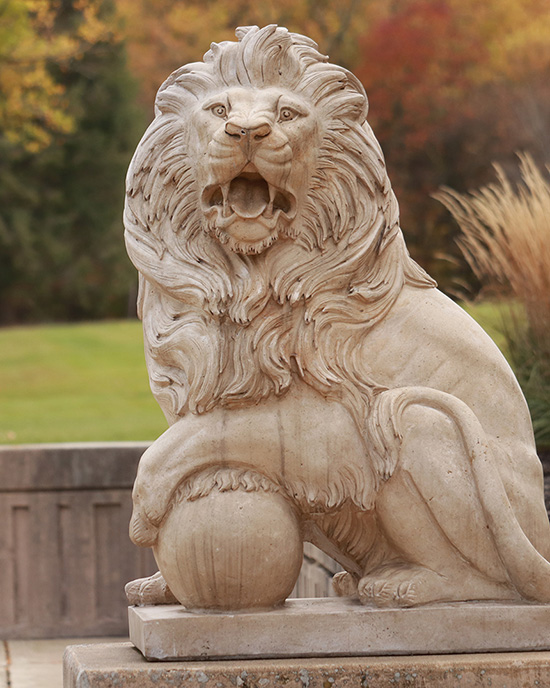 Purdue University Northwest (PNW) graduates should be willing to take risks and seek solutions as they begin their careers, keynote speaker Tom Dermody, mayor of the City of La Porte, advised during two commencement ceremonies today (December 11) at PNW's Westville campus.
Dermody, a La Porte native who served 10 years in the Indiana House of Representatives and was elected mayor in 2019, told graduates that building relationships and finding common ground with others is the best way to make a difference.
"The world does not need another follower. It needs a leader – someone to clear a new path, someone who is not afraid to break the rules," Dermody said. "Find a cause you care about and be the change. Don't wait for someone else to lead the charge. Lead the charge yourself and work with others along the way – especially if their views differ from yours."
The advice to be a leader who seeks solutions was a key point of "Tom's Toolbox for Life" that Dermody laid out for graduates to navigate their futures. Another was to embrace and seize every day.
"There are only two things employers can't teach in training. The first is initiative, and the second is positive attitude," stated Dermody, who shared with graduates that surviving cancer diagnosed when he was in his mid-20s helped him learn firsthand that life can change in an instant. "Your outlook on work, and on life in general, is everything."
Dermody also advised the PNW graduates to invest in their relationships with people, from roommates to friends and family to co-workers.
"Each of you are fortunate to be sitting where you are right now," Dermody said. "There are others who would gladly trade places with you. Never forget that. Do what you can to pay it forward by making a difference in someone's life."
PNW's 2021 fall graduating class consists of 995 candidates, including the conferring of one doctoral degree, 218 master's degrees and 776 baccalaureate degrees. A total of 479 degree honorees planned to participate across the two PNW commencement ceremonies. The university held in-person ceremonies in the H.D. Kesling Gymnasium at the James B. Dworkin Student Services and Activities Complex.
The graduations also included presentation of a Chancellor Medallion to the graduating students in each of the university's five academic colleges with the highest grade point average.
Chancellor's Medallion Recipients
College of Business
Leon Kah (Hammond, IN)
Michael Skorup (Walkerton, IN)
College of Engineering and Sciences
Arjun Agrawal (Highland, IN)
College of Humanities, Education and Social Sciences
Anna Rolewski (Schererville, IN)
College of Nursing
College of Technology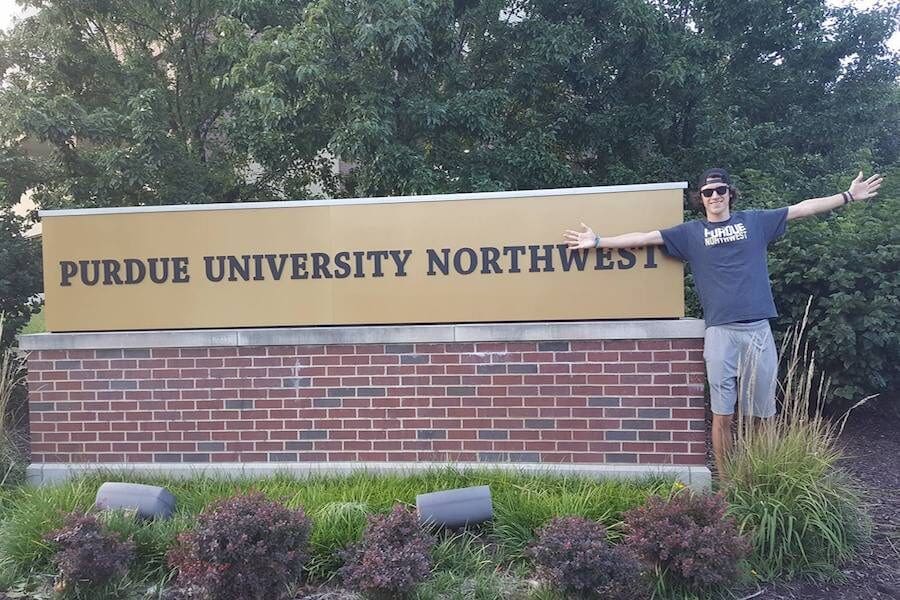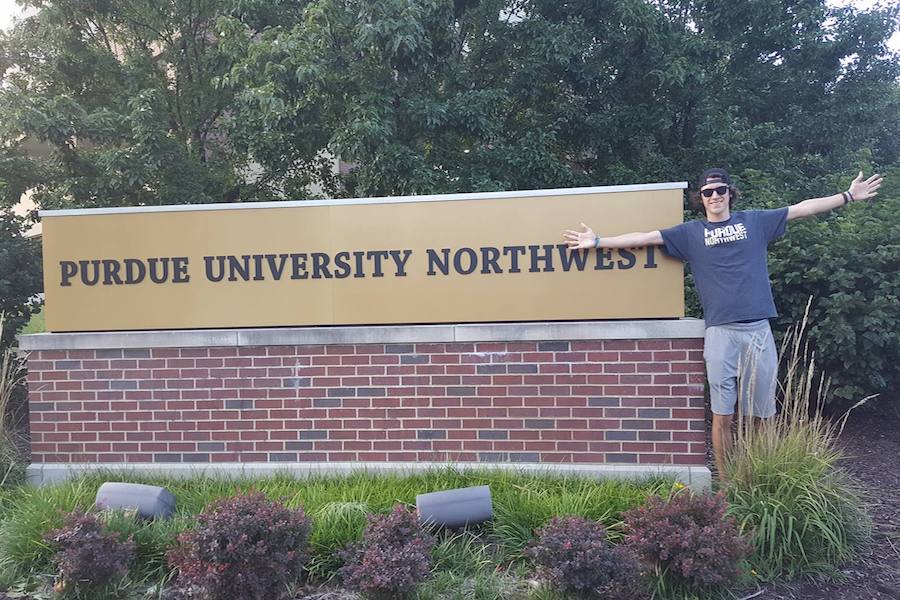 Meet the Fall 2021 Graduates
Discover what motivates our remarkable Fall 2021 graduates—and how they Powered Onward through a year unlike any other.
Fall 2021 Graduation
See graduate stories, tribute videos, additional resources and more to celebrate our fall 2021 graduates.
Graduate Listings
| Full Name | Degree | School | City | State |
| --- | --- | --- | --- | --- |
| Peyton Gilmore | MACC | GR | Lowell | IN |
| Wei Guo | MACC | GR | Munster | IN |
| Rebecca Sendejas | MACC | GR | Hammond | IN |
| Ariana Bulett | MA | GR | Schererville | IN |
| Elizabeth Carey | MA | GR | Lowell | IN |
| Adam Orze | MA | GR | Merrillville | IN |
| Brittany Rabatine | MA | GR | Dyer | IN |
| Brandon Swanson | MA | GR | Loves Park | IL |
| Cache Taylor | MA | GR | Crown Point | IN |
| Kelly Tiffany | | | Highland | IN |
| Cara Vukusich | MA | GR | Valparaiso | IN |
| Liliana Andarcia | MBA | GR | Dyer | IN |
| Camryn Fary | MBA | GR | Hammond | IN |
| Milos Galic | MBA | GR | Highland | IN |
| Michael Hasenfang | MBA | GR | Chesterton | IN |
| Christopher LeDonne | MBA | GR | Saint John | IN |
| Reece McColly-Fleener | MBA | GR | Munster | IN |
| Bailey McGrath | MBA | GR | Steger | IL |
| Marko Nestorovski | MBA | GR | Valparaiso | IN |
| Darric Obinger | MBA | GR | Munster | IN |
| Brittany Pasternak Berkos | MBA | GR | Valparaiso | IN |
| Rachel Pollack | MBA | GR | Dyer | IN |
| Cortney Robinson | MBA | GR | Valparaiso | IN |
| Salvador Robles | MBA | GR | Hammond | IN |
| Ariuntsetseg Sainbileg | MBA | GR | Schererville | IN |
| Haley Sparling | MBA | GR | Lowell | IN |
| Yun ting Tsai | MBA | GR | Hammond | IN |
| Cristina Tuazon | MBA | GR | Hammond | IN |
| Rene Twardowski | MBA | GR | Chicago Ridge | IL |
| Matthew Virus | MBA | GR | Hammond | IN |
| Richard Weber | MBA | GR | Schererville | IN |
| Rowena Whitt | MBA | GR | Gary | IN |
| Huma Afreen | MS | GR | Woodside | NY |
| Mustafa Alsadah | MS | GR | Hammond | IN |
| Gardenia Alvarez | MS | GR | Hammond | IN |
| Lindsay Begley | MS | GR | Paoli | IN |
| Noland Belt | MS | GR | Hobart | IN |
| Sandeep Bharti | MS | GR | Hammond | IN |
| Mitchell Burk | MS | GR | Griffith | IN |
| Myriam Changoluisa Toapanta | MS | GR | Hammond | IN |
| David Costa | MS | GR | Lowell | IN |
| Ankit Deka | MS | GR | Hammond | IN |
| Saurabh Donthula | MS | GR | Highland | IN |
| Melissa Durkin-Fekete | MS | GR | Dyer | IN |
| Catherine Futoransky | MS | GR | Hartland | WI |
| Carl Gomez | MS | GR | Saint John | IN |
| Kaylyn Gyden | MS | GR | Gary | IN |
| James Hall | MS | GR | Pasadena | TX |
| Samantha Hill Rodgers | MS | GR | Chicago | IL |
| Ranzhao Huang | MS | GR | Madison | WI |
| Chloe Jarmula | MS | GR | Highland | IN |
| Pooja Jurrel | MS | GR | Hammond | IN |
| Khawer Khan | MS | GR | Indianapolis | IN |
| Alexia Kingzette | MS | GR | Tinley Park | IL |
| Harika Lakkaram | MS | GR | Hammond | IN |
| Nikolay Lesiv | MS | GR | Dyer | IN |
| Zain Ahmed Lnu | MS | GR | Highland | IN |
| Aviral Mittal | MS | GR | Yonkers | NY |
| Mateo Nino | MS | GR | Highland | IN |
| Emma Palmer | MS | GR | Dyer | IN |
| Armie Quinn | MS | GR | Dyer | IN |
| David Richter | MS | GR | Hammond | IN |
| Emily Schulz | MS | GR | Grand Rapids | MI |
| Yadwinder Sidhu | MS | GR | Valparaiso | IN |
| Lauren Slivinski | | | Lemont | IL |
| Nathaniel Tobey | MS | GR | Rolling Prairie | IN |
| Nicholas Triplett | MS | GR | New Albany | IN |
| Zihan Wei | MS | GR | Hammond | IN |
| Shelly Wright | MS | GR | San Pedro | CA |
| Gnanendra Reddy Yarragudi | MS | GR | Hammond | IN |
| Niveen Aleifat | MSED | GR | Munster | IN |
| Jessica Farmer | MSED | GR | Westfield | IN |
| Jordan Hock | MSED | GR | Dyer | IN |
| Brittany Johnson | MSED | GR | Valparaiso | IN |
| Danielle Lopez | MSED | GR | Hammond | IN |
| Ashley Lund | MSED | GR | Whiting | IN |
| Sarah Medema | MSED | GR | Schererville | IN |
| Megan Methner | MSED | GR | Michigan City | IN |
| Eric Stanford | MSED | GR | Griffith | IN |
| Vanessa Wiley | MSED | GR | South Bend | IN |
| Angelica Talita Benevides Freitas | MSE | GR | Hammond | IN |
| Nicholas Kaoukis | MSE | GR | Crown Point | IN |
| Yuanyang Cai | MSECE | GR | Hammond | IN |
| John Estrada | MSECE | GR | Hammond | IN |
| Yuchen Li | MSECE | GR | Hammond | IN |
| Ziyue Liu | MSECE | GR | Hammond | IN |
| Holly Markovich | MSECE | GR | Munster | IN |
| Sofiya Nemath Mohammed | MSECE | GR | Chicago | IL |
| Harinder Sidhu | MSECE | GR | Valparaiso | IN |
| Yanan Song | MSECE | GR | Hammond | IN |
| Wajahat Waheed | MSECE | GR | Hammond | IN |
| Na Zhu | MSECE | GR | Hammond | IN |
| Tariq Aleem | MSME | GR | Hammond | IN |
| Vitalis Anisiuba | MSME | GR | Hammond | IN |
| Xiang Li | MSME | GR | Hammond | IN |
| Hangbing Lin | MSME | GR | Hammond | IN |
| Qingxuan Luo | MSME | GR | Hammond | IN |
| Congshan Mao | MSME | GR | Hammond | IN |
| Omohowho Omorojor | MSME | GR | Hammond | IN |
| Roger Ona Ona | MSME | GR | Hammond | IN |
| Sreelatha Sheshagoni | MSME | GR | Hammond | IN |
| Jingyang Wang | MSME | GR | Hammond | IN |
| Faizalbhai Vahora | | | Downers Grove | IL |
| Stephanie Barrett | MSN | GR | Oak Forest | IL |
| Mercedes Bolden | MSN | GR | Waukegan | IL |
| Julie Bulgrin | MSN | GR | Grafton | WI |
| Kristie DeMayo | MSN | GR | Dekalb | IL |
| Stephanie Harkins | MSN | GR | Hoffman Estates | IL |
| Alyssa Hemmingsen | MSN | GR | Chicago | IL |
| Morgan Jackson | MSN | GR | Marseilles | IL |
| Daniela Janevski | MSN | GR | La Grange | IL |
| Leslie Jongsma | MSN | GR | Munster | IN |
| Margaret Kelley | MSN | GR | Roselle | IL |
| Christina Kent | MSN | GR | Palos Heights | IL |
| Ashley Komacsar | MSN | GR | Las Vegas | NV |
| Samantha Lara | MSN | GR | Buffalo Grove | IL |
| Tiffany McMullan | MSN | GR | South Holland | IL |
| Misty Meiners | MSN | GR | Woodstock | IL |
| Tesia Milton | MSN | GR | Chicago | IL |
| Sarai Moreno | MSN | GR | Hammond | IN |
| Shannon Moyers | MSN | GR | Hobart | IN |
| Marsha Musleh | MSN | GR | West Lafayette | IN |
| Christina Ochoa | MSN | GR | Hobart | IN |
| Pamela Otero | MSN | GR | Hammond | IN |
| Melissa Prentice | MSN | GR | Crown Point | IN |
| Jennifer Reed | MSN | GR | Calumet City | IL |
| Bailey Regier | MSN | GR | Chesterton | IN |
| Victoria Sabaj | MSN | GR | Lake Villa | IL |
| Gidget Salas | MSN | GR | Geneva | IL |
| Claire Schmidt | MSN | GR | Valparaiso | IN |
| Shannon Schriner | MSN | GR | Saint John | IN |
| Lyndsay Simpson | MSN | GR | Hobart | IN |
| Kelsey Stevens | MSN | GR | Rolling Meadows | IL |
| Mustafa Alsadah | CGRAD | GR | Hammond | IN |
| Sandeep Bharti | CGRAD | GR | Hammond | IN |
| Angelica Talita Benevides Freitas | CGRAD | GR | Hammond | IN |
| Zain Ahmed Lnu | CGRAD | GR | Highland | IN |
| Tesia Milton | CGRAD | GR | Chicago | IL |
| Armie Quinn | CGRAD | GR | Dyer | IN |
| Noland Belt | CPOSTB | GR | Hobart | IN |
| Jason Bodnar | BS | BS | Hammond | IN |
| Lyana Burrink | BS | BS | Crown Point | IN |
| Ryan Fiegle | BS | BS | Highland | IN |
| Stacey Kimmons | BS | BS | Hammond | IN |
| Harold Lozano | BS | BS | East Chicago | IN |
| Lindsey Martin | BS | BS | Munster | IN |
| Eric Nelson | BS | BS | Hammond | IN |
| Fabian Orozco | BS | BS | Highland | IN |
| Marisa Rempala | BS | BS | Michigan City | IN |
| Gabrielle Ricard | BS | BS | Chesterton | IN |
| Levi Sasek | BS | BS | Munster | IN |
| Allison Snyder | BS | BS | Munster | IN |
| Toni Stokes | BS | BS | Crete | IL |
| Paige Sudicky | BS | BS | Hammond | IN |
| Ariana Trinidad | BS | BS | Chicago | IL |
| Nicol Zagarena | BS | BS | Hobart | IN |
| Christina Zubi | BS | BS | Crown Point | IN |
| Samantha Abbasi | BSA | BS | Schererville | IN |
| Elizabeth Al-Akel | BSA | BS | Highland | IN |
| Wafa Ali N Alrahin | BSA | BS | Hammond | IN |
| Courtney Bell | BSA | BS | Griffith | IN |
| Shae Buchanan | BSA | BS | Hammond | IN |
| Jazmine Chairez | BSA | BS | Whiting | IN |
| Hayley Chipules | BSA | BS | Munster | IN |
| Jonah Crist | BSA | BS | Valparaiso | IN |
| Mitchell Glisk | BSA | BS | Hebron | IN |
| Andrea Gonzalez | BSA | BS | East Chicago | IN |
| Gabriel Gonzalez | BSA | BS | Demotte | IN |
| Nicholas Hammond | BSA | BS | Lansing | IL |
| Alex Hernandez | BSA | BS | Crown Point | IN |
| Mark Holcomb | BSA | BS | Merrillville | IN |
| Adam Joseph | BSA | BS | Lowell | IN |
| Leon Kah | BSA | BS | Hammond | IN |
| Dru Kennedy | BSA | BS | La Porte | IN |
| James Laurinaitis | BSA | BS | Cedar Lake | IN |
| Sabiha Sefer | BSA | BS | Crown Point | IN |
| Alayna Shafer | BSA | BS | Merrillville | IN |
| Michael Skorup | BSA | BS | Walkerton | IN |
| Adriane Alicea | BSB | BS | Gary | IN |
| Kelsey Andersen | BSB | BS | Saint John | IN |
| Griselda Arguelles | BSB | BS | Oak Lawn | IL |
| Jamia Billups | BSB | BS | East Chicago | IN |
| Angel Camacho | BSB | BS | Lake Station | IN |
| Jacob Carbonara | BSB | BS | Saint John | IN |
| Casey Carie | BSB | BS | Valparaiso | IN |
| Samuel Carpenter | BSB | BS | Highland | IN |
| Hannah Casillas | BSB | BS | Valparaiso | IN |
| Bryan Cervantes | BSB | BS | Hammond | IN |
| Darlene Chenault | BSB | BS | Crown Point | IN |
| Brittanie Chevrette | BSB | BS | Wheatfield | IN |
| Matthew Chodor | BSB | BS | Hammond | IN |
| Aaliyah Colon | BSB | BS | Hammond | IN |
| Brendan Crawford | BSB | BS | Flossmoor | IL |
| Lukas Currie | BSB | BS | Hammond | IN |
| Rachel Deck | BSB | BS | Griffith | IN |
| Jakob Delich | BSB | BS | Dyer | IN |
| Jade Demkovich | BSB | BS | Whiting | IN |
| Jordan Desiderio | BSB | BS | Park Forest | IL |
| Rachel Edwards | BSB | BS | Gary | IN |
| Zachary Emch | BSB | BS | Saint John | IN |
| Arriana Franco | BSB | BS | Hammond | IN |
| Adam Gasbarro | BSB | BS | New Lenox | IL |
| Jesse Graham | BSB | BS | Glenwood | IL |
| Nicholas Grandfield | BSB | BS | La Porte | IN |
| Olivia Groesche | BSB | BS | Cedar Lake | IN |
| Ethan Grove | BSB | BS | Highland | IN |
| Elias Hachem | BSB | BS | Trail Creek | IN |
| Nicholas Hammond | BSB | BS | Lansing | IL |
| Luke Hatley | BSB | BS | Wanatah | IN |
| Ryan Heatherly | BSB | BS | Hobart | IN |
| Alex Hernandez | BSB | BS | Crown Point | IN |
| Devin Homans | BSB | BS | Saint John | IN |
| Sara Houshangi | BSB | BS | Highland | IN |
| Samantha Janusz | BSB | BS | Dyer | IN |
| Leon Kah | BSB | BS | Hammond | IN |
| Devin Keeling | BSB | BS | Westville | IN |
| Louis Kennedy | BSB | BS | Griffith | IN |
| Erik Krause | BSB | BS | Momence | IL |
| Nicholas Kritikos | BSB | BS | Crown Point | IN |
| Mallory Marquiss | BSB | BS | La Porte | IN |
| Kevin McCann | BSB | BS | Morocco | IN |
| Trevor McCormick | BSB | BS | Kouts | IN |
| Rayna McKissack | BSB | BS | Chicago | IL |
| Grace Mercado | BSB | BS | Crown Point | IN |
| Sydney Mikicich | BSB | BS | Cedar Lake | IN |
| Bailie Nielsen | BSB | BS | La Porte | IN |
| Hunter Olson | BSB | BS | Crown Point | IN |
| Jeffrey Pena | BSB | BS | Highland | IN |
| Julian Ramirez | BSB | BS | Munster | IN |
| Leslie Ramirez Tapia | BSB | BS | Hammond | IN |
| Caleb Reese | BSB | BS | Hobart | IN |
| Meghan Rogers | BSB | BS | Valparaiso | IN |
| Elvira Rossi | BSB | BS | Saint John | IN |
| Kayla Schneider | BSB | BS | Westville | IN |
| Stephanie Schwartz | BSB | BS | Westville | IN |
| Kaleb Sholey | BSB | BS | Griffith | IN |
| Christian Steffek | BSB | BS | Cedar Lake | IN |
| AhmeeL Taylor | BSB | BS | Hammond | IN |
| George Theodore | BSB | BS | Saint John | IN |
| Madison Toren | BSB | BS | Valparaiso | IN |
| Kristen Toth | BSB | BS | Highland | IN |
| Breona Wachadlo | BSB | BS | Cedar Lake | IN |
| Jessica Waszak | BSB | BS | Crown Point | IN |
| Jacob Watterson | BSB | BS | La Porte | IN |
| Anne Wrasman | BSB | BS | Crown Point | IN |
| Delfino Torres-Alvares | AS | BS | Valparaiso | IN |
| Daniel Castro | CERT | BS | Chesterton | IN |
| Stacey Kimmons | CERT | BS | Hammond | IN |
| Harold Lozano | CERT | BS | East Chicago | IN |
| Paige Sudicky | CERT | BS | Hammond | IN |
| Ariana Trinidad | CERT | BS | Chicago | IL |
| Arjun Agrawal | BS | SG | Highland | IN |
| Amanda Bartlett | BS | SG | Dyer | IN |
| Jared Benson | BS | SG | Dyer | IN |
| Chien-Yu Chou | BS | SG | Hammond | IN |
| Kemi Daramola | BS | SG | South Holland | IL |
| Kelly DeMichael | BS | SG | Valparaiso | IN |
| Addison Doctor | BS | SG | Crown Point | IN |
| Christopher Dunagan | BS | SG | Griffith | IN |
| Jada Edwards | BS | SG | Crown Point | IN |
| Jacob Garcia | BS | SG | Crown Point | IN |
| Alexander Hernandez | BS | SG | Crown Point | IN |
| Lyanne Herrera | BS | SG | Chicago Heights | IL |
| Kyle Herron | BS | SG | Highland | IN |
| Kathryn Hull | BS | SG | Chesterton | IN |
| Yu Chuan Hung | BS | SG | Hammond | IN |
| Paige Jen | BS | SG | Michigan City | IN |
| Thameenaa Julkes | BS | SG | Merrillville | IN |
| Kathryn Lecea | BS | SG | Dyer | IN |
| Deanna MacMillan | BS | SG | Hamlet | IN |
| Juan Martinez | BS | SG | Merrillville | IN |
| Sarah Martinez | BS | SG | Lowell | IN |
| Nicholas McManimen | BS | SG | Dyer | IN |
| Adam Miskus | BS | SG | Dyer | IN |
| Aaliyah Munoz | BS | SG | Portage | IN |
| Rebecca Nieto | BS | SG | Portage | IN |
| Infinity Patton | BS | SG | Merrillville | IN |
| Ellery Pazanin | BS | SG | Lansing | IL |
| James Peccia | BS | SG | Frankfort | IL |
| Dipika Ramparia | BS | SG | Michigan City | IN |
| Nathaniel Reillo | BS | SG | Hammond | IN |
| Daniela Roa | BS | SG | Chicago | IL |
| Rebecca Robustelli | BS | SG | Hammond | IN |
| Roshaunda Rogers | BS | SG | Merrillville | IN |
| Peter Shepherd | BS | SG | Saint John | IN |
| Seth Sheptock | BS | SG | Demotte | IN |
| Summer Sobczak | BS | SG | Portage | IN |
| Sabryna Stanley | BS | SG | Elkhart | IN |
| Rosalinda Velasquez | | | Griffith | IN |
| Rachel Wilcox | BS | SG | Gary | IN |
| Julia Yanes Barrera | BS | SG | Hammond | IN |
| Amanda Zak | BS | SG | Munster | IN |
| Precious Fraction | BSCH | SG | Merrillville | IN |
| Zhijia Cai | BSCE | SG | Waukegan | IL |
| Diego Gonzalez | BSCE | SG | Elkhart | IN |
| Michelle Heramb | BSCE | SG | Lansing | IL |
| Robert Regan | BSCE | SG | Oak Forest | IL |
| Austin Taber | BSCE | SG | Westville | IN |
| Wade VanDenburgh | BSCE | SG | Crown Point | IN |
| Rachel Yorek | BSCE | SG | Chicago | IL |
| Eddie Bejar | BSCMPE | SG | Highland | IN |
| Anurag Deb | BSCMPE | SG | Hammond | IN |
| Kenneth Guernsey | BSCMPE | SG | Hobart | IN |
| George Jurincie | BSCMPE | SG | Munster | IN |
| Rahaf Saad | BSCMPE | SG | Chicago | IL |
| Neil Thompson | BSCMPE | SG | Valparaiso | IN |
| Jacob Abimbade | BSEE | SG | Chicago | IL |
| Travis Black | BSEE | SG | Manhattan | IL |
| Christian Campos | BSEE | SG | Hammond | IN |
| Lauren Graves | BSEE | SG | Crown Point | IN |
| Angelica Longoria-Zellers | BSEE | SG | Hammond | IN |
| Mathew Moore | BSEE | SG | Dyer | IN |
| Juan Quintana | BSEE | SG | East Chicago | IN |
| Brendan Rathbone-Desch | BSEE | SG | Chicago | IL |
| Neil Thompson | BSEE | SG | Valparaiso | IN |
| Shawn Tolson | BSEE | SG | Knox | IN |
| Keanu Vasquez | BSEE | SG | Romeoville | IL |
| Nattinan Wattanasirichot | BSEE | SG | Munster | IN |
| Brandon West | BSEE | SG | Rolling Prairie | IN |
| Mahmood Abdulqader Almoairek | BSME | SG | Munster | IN |
| Atindriya Barai | BSME | SG | Hammond | IN |
| Andrew Beggs | BSME | SG | Merrillville | IN |
| Julia Brown | BSME | SG | Griffith | IN |
| Samuel Covert | BSME | SG | New Buffalo | MI |
| Danka Cucuz | BSME | SG | Schererville | IN |
| William Dearinger | BSME | SG | Flora | IN |
| Jeremy Ganz | BSME | SG | Merrillville | IN |
| Mariana Garcia | BSME | SG | East Chicago | IN |
| David Garza | BSME | SG | Plymouth | IN |
| Ethan Goodman | BSME | SG | Hobart | IN |
| Ryan Harker | BSME | SG | Lowell | IN |
| Mary Helton | BSME | SG | Chesterton | IN |
| David Johnson | BSME | SG | Chesterton | IN |
| Dorcel Knapp | BSME | SG | Crown Point | IN |
| Jacob LaMore | BSME | SG | Bourbonnais | IL |
| Mackenzie Marcinek | BSME | SG | Lowell | IN |
| Aashay Patel | BSME | SG | Tinley Park | IL |
| Angela Perez | BSME | SG | East Chicago | IN |
| Kelly Regan | BSME | SG | Midlothian | IL |
| Nicholas Rheinheimer | BSME | SG | Elkhart | IN |
| Daniel Rohder | BSME | SG | Orland Park | IL |
| Musa Sayad | BSME | SG | Valparaiso | IN |
| Natalie Seidel | BSME | SG | Frankfort | IL |
| Jonathan Watkins | BSME | SG | Monee | IL |
| Cameron Zandstra | BSME | SG | Highland | IN |
| Catalina Allen | BA | HE | Valparaiso | IN |
| Eric Alvarez | BA | HE | Portage | IN |
| Eileen Anguiano | BA | HE | Crown Point | IN |
| Marquis Barconia | BA | HE | Hammond | IN |
| Gabriella Barrientes | BA | HE | Chesterton | IN |
| Tyshawn Beasley | BA | HE | Westville | IN |
| Courtney Blackwell | BA | HE | Whiting | IN |
| Delia Booker | BA | HE | Griffith | IN |
| Jacob Brzezinski | BA | HE | Crown Point | IN |
| Trumere Butler | BA | HE | Gary | IN |
| Kevin Calderone | BA | HE | Dyer | IN |
| Tiffany Cleek | BA | HE | Hammond | IN |
| Yesenia Corral | BA | HE | Schererville | IN |
| Jordan Craig | BA | HE | Portage | IN |
| Lucas-Mario Dieguez | BA | HE | Hammond | IN |
| Madison Dinga | BA | HE | Schererville | IN |
| Kayla Duesing | BA | HE | Cedar Lake | IN |
| Carlie Dunn | BA | HE | Rolling Prairie | IN |
| Emilee Eagan | BA | HE | Portage | IN |
| Bailie Edwards | BA | HE | Valparaiso | IN |
| Meaghan Ehlert | BA | HE | Highland | IN |
| Kyla Ellison | BA | HE | Gary | IN |
| Myiam Erwin | BA | HE | Park Forest | IL |
| Rahim Evans | BA | HE | Hammond | IN |
| Ashley Famania | BA | HE | Hammond | IN |
| Danielle Flores | BA | HE | Munster | IN |
| Anna Foglesong | BA | HE | La Porte | IN |
| Comron Fouladi | BA | HE | Crown Point | IN |
| Samantha Gagliardi | BA | HE | Dyer | IN |
| Madelyn Garcia | BA | HE | Highland | IN |
| Arlandra Gilbert | BA | HE | Crown Point | IN |
| Michael Gil-Davidovich | BA | HE | Schererville | IN |
| Madelynn Griggs | BA | HE | Lowell | IN |
| Emily Harling | BA | HE | Highland | IN |
| Elizabeth Hicke | BA | HE | Valparaiso | IN |
| Leyah Hodge | | | Griffith | IN |
| Hootan Honarmand | BA | HE | Richmond Hill | ON |
| Kaitlin Housler | BA | HE | Hammond | IN |
| Haley Housman | BA | HE | Portage | IN |
| Brianna Jaeger | BA | HE | Valparaiso | IN |
| Kaitlyn Janich | BA | HE | Dyer | IN |
| Grisel Jaramillo | BA | HE | East Chicago | IN |
| Rachel Jensen | BA | HE | Saint John | IN |
| Victoria Jones | BA | HE | South Holland | IL |
| Arika Kasper | BA | HE | La Porte | IN |
| Matthew Kiel | BA | HE | Hammond | IN |
| Sonia Kincaid | BA | HE | Chesterton | IN |
| Jennie Knezevic | BA | HE | Cedar Lake | IN |
| Samantha Landeros | BA | HE | Hammond | IN |
| Mark Lewis | BA | HE | Buchanan | MI |
| Jasmine Lopez | BA | HE | Riverside | CA |
| Sumer Lubbers | BA | HE | Crown Point | IN |
| Sebastian Macias | BA | HE | East Chicago | IN |
| Cheyenne Majszak | BA | HE | Cedar Lake | IN |
| Madeline Mccue | BA | HE | Hammond | IN |
| Morgan McKinney | BA | HE | Cedar Lake | IN |
| J Felix Mendoza | BA | HE | Hammond | IN |
| Cesar Montemayor | BA | HE | East Chicago | IN |
| Chance Morfoot | BA | HE | Schneider | IN |
| Connor Moss | BA | HE | Hammond | IN |
| Brandon Murry | BA | HE | Merrillville | IN |
| Carrie Nash | BA | HE | Hobart | IN |
| Danielle Nennig | BA | HE | Kaukauna | WI |
| Amari Norwood | BA | HE | Hammond | IN |
| Shaina O'Connor | BA | HE | Highland | IN |
| Claudia Pena | BA | HE | Merrillville | IN |
| Marissa Raab | BA | HE | Manteno | IL |
| Shaza Rana | BA | HE | Hammond | IN |
| Skylar Revis | BA | HE | Crown Point | IN |
| Kasandra Rhodes | BA | HE | Portage | IN |
| Mark Ridley | BA | HE | North Judson | IN |
| Madelain Riedel | BA | HE | La Porte | IN |
| Darius Robinson | BA | HE | Chicago | IL |
| Anna Rolewski | BA | HE | Schererville | IN |
| Charles Rosiar | BA | HE | Valparaiso | IN |
| Brooke Scartozzi | BA | HE | Schererville | IN |
| Zharia Scott | BA | HE | Gary | IN |
| Kathryn Sly | BA | HE | Dyer | IN |
| Tiara Smith-Steinhoff | BA | HE | Valparaiso | IN |
| Serena Stincic-Perez | BA | HE | Dyer | IN |
| Samantha Stirling | BA | HE | Hammond | IN |
| Gridsada Sungkapan | BA | HE | Dyer | IN |
| Emily Teubert | BA | HE | Portage | IN |
| Ryleigh Tully | BA | HE | Lowell | IN |
| Kailee Wicks | BA | HE | Gary | IN |
| Megan Wolski | BA | HE | Munster | IN |
| Shannon Yardley | BA | HE | Cedar Lake | IN |
| Kevin Zaragoza | BA | HE | Griffith | IN |
| Cristian Zendejas | BA | HE | Highland | IN |
| Miloni Hernandez | BLS | HE | Griffith | IN |
| Khaylan Johnson | BLS | HE | Merrillville | IN |
| Cortney Kelley | BLS | HE | Schererville | IN |
| Emmitt Kienzle | BLS | HE | Lansing | IL |
| Shiana Masterson | BLS | HE | La Porte | IN |
| Elizabeth Miranda | BLS | HE | Chesterton | IN |
| Dylan Pilastro | BLS | HE | Crown Point | IN |
| Jacqueline Randolph | BLS | HE | Portage | IN |
| Katelyn Richardson | BLS | HE | Saint John | IN |
| Dolores Sullivan | BLS | HE | Valparaiso | IN |
| Melanie Zivanovich | BLS | HE | Dyer | IN |
| Sophia Bengtson | BS | HE | Valparaiso | IN |
| Biridiana Martinez | BS | HE | Hammond | IN |
| Jacqueline Mergenthaler | BS | HE | Dyer | IN |
| Samantha Press | BS | HE | Hammond | IN |
| Diana Quesada | BS | HE | Cedar Lake | IN |
| Nicholas Schmidt | BS | HE | Valparaiso | IN |
| James Seward | BS | HE | Highland | IN |
| Diane Torres | BS | HE | Griffith | IN |
| Gabriella Barrientes | CERT | HE | Chesterton | IN |
| Dianna Abu-Ali | BSN | N | Munster | IN |
| Brenda Aghahowa | BSN | N | Steger | IL |
| Blanca Agron | BSN | N | Plainfield | IL |
| Brian Aguilar | BSN | N | Homewood | IL |
| Brianna Ahrens | BSN | N | Elgin | IL |
| Darcy Akins | BSN | N | Hoffman Estates | IL |
| Katlynn Alanza | BSN | N | Schererville | IN |
| Ruby Alvarez | BSN | N | Chicago | IL |
| Karol Ames | BSN | N | Griffith | IN |
| Ashley Anderson | BSN | N | Munster | IN |
| Susana Arroyo | BSN | N | Elgin | IL |
| Mackenzie Artim | BSN | N | Crown Point | IN |
| Dawn Austin | BSN | N | Portage | IN |
| Alesia Baldwin-Jones | BSN | N | Brookfield | WI |
| Roberto Baltazar | BSN | N | Chicago | IL |
| Abby Bartels | BSN | N | Sycamore | IL |
| Tiffany Beedles | BSN | N | Des Plaines | IL |
| Michelle Bell | BSN | N | Lake in the Hills | IL |
| Chloe Black | BSN | N | La Porte | IN |
| Nicole Borowski | BSN | N | Homer Glen | IL |
| Brittany Boyd | BSN | N | Chicago | IL |
| Peyton Brewster | BSN | N | Wheatfield | IN |
| Steve Brown | BSN | N | Merrillville | IN |
| Douglas Buchan | BSN | N | Bartlett | IL |
| Rachel Buckholz | BSN | N | North Manchester | IN |
| Karolin Buhrmester | BSN | N | Grayslake | IL |
| Damayanty Cabrales | BSN | N | Wheaton | IL |
| Carie Cabrera | BSN | N | Carpentersville | IL |
| Brianna Camacho | BSN | N | Hammond | IN |
| Jonathan Casas | BSN | N | Chicago | IL |
| Amy Cassata | BSN | N | Lowell | IN |
| Ivette Castaneda | BSN | N | Bolingbrook | IL |
| Laura Cepeda | BSN | N | Valparaiso | IN |
| Phi Chong | BSN | | Elgin | IL |
| Zofia Chrobak | BSN | N | Worth | IL |
| John Chrysogelos | BSN | N | Addison | IL |
| Ryan Compton | BSN | N | Roselle | IL |
| Cynthia Corral-Torres | BSN | N | Hammond | IN |
| Gianna Cosentino | BSN | N | Oak Lawn | IL |
| Amanda Cox | BSN | N | Brownsburg | IN |
| Patricia Cunningham | BSN | N | Hobart | IN |
| Stephanie Curry | BSN | N | Kirklin | IN |
| Concetta Dalsanto | BSN | N | Dyer | IN |
| Megan DalSanto | BSN | N | Geneva | IL |
| Caitlin Darrell | BSN | N | Valparaiso | IN |
| Derrick Davis | BSN | N | Crawfordsville | IN |
| Brianna Dietzen | BSN | N | Kimberly | WI |
| Emily Doll | BSN | N | Michigan City | IN |
| Jessica Duffy | BSN | N | Marshall | WI |
| Jacqueline Dumbsky | BSN | N | Lowell | IN |
| Subin Eapen | BSN | N | Des Plaines | IL |
| Madison Emerick | BSN | N | Michigan City | IN |
| Elizabeth Escobedo | BSN | N | Waukegan | IL |
| Madeline Estrada | BSN | N | Valparaiso | IN |
| Brittany Evanovich | BSN | N | Lake Station | IN |
| Rosivel Fernando | BSN | N | Champaign | IL |
| Juliana Fowler | BSN | N | Grayslake | IL |
| Morgan Franker | BSN | N | Cedar Lake | IN |
| Ashley Furtek | BSN | N | Romeoville | IL |
| Alyna Gagliardi | BSN | N | Bensenville | IL |
| Angela Gaines | BSN | N | Portage | IN |
| Jessica Garcia | BSN | N | Joliet | IL |
| Samantha Gawlinski | BSN | N | Sauk Village | IL |
| Julius Henri Gegantenio | BSN | N | Skokie | IL |
| Caitlyn Gilbert | BSN | N | Munster | IN |
| Kaitlin Gilman | BSN | N | Streamwood | IL |
| Donald Giovanini | BSN | N | Clinton | IN |
| Edgar Giron | BSN | N | Chicago | IL |
| Marc Goldstein | BSN | N | Montgomery | IL |
| Tiffany Gonzalez | BSN | N | Gilberts | IL |
| Melissa Gouger | BSN | N | Westville | IN |
| Brandon Gregozeski | BSN | N | Port Washington | WI |
| David Guerrero | BSN | N | Chicago Heights | IL |
| Nicholas Guinto | BSN | N | Mahomet | IL |
| Sidrah Hanif | BSN | N | Morton Grove | IL |
| Kristy Hanthorn | BSN | N | Lafayette | IN |
| Rebecca Harder | BSN | N | Lockport | IL |
| Alyssa Heenan | BSN | N | Orland Park | IL |
| Fatmeh Heresh | BSN | N | Hickory Hills | IL |
| Sara Hernandez | BSN | N | Bartlett | IL |
| Kimberly Hobbs | BSN | N | Westport | IN |
| Loren Hodgkiss | BSN | N | Chesterton | IN |
| Samantha Holden | BSN | N | Saint Charles | IL |
| Jamilah Hopson | BSN | N | Columbus | OH |
| Hannah James | BSN | N | Terre Haute | IN |
| Cory Jane | BSN | N | Peotone | IL |
| Krista Jewel | BSN | N | Elkhart | IN |
| Jazmin Jimenez | BSN | N | Bolingbrook | IL |
| Andrea Johnson | BSN | N | West Lafayette | IN |
| Tracey Johnson | BSN | N | Chicago | IL |
| Erica Jones | BSN | N | University Park | IL |
| Dibya Kafle | BSN | N | Munster | IN |
| Fadwa Kantal | BSN | N | Skokie | IL |
| Ali Kazmi | BSN | N | Plainfield | IL |
| Carra Kelly | BSN | N | Frankfort | IL |
| Kaitlyn Kennedy | BSN | N | Mahomet | IL |
| Christopher Kenney | BSN | N | Scarborough | ME |
| Breanna Kerley | BSN | N | Cedar Lake | IN |
| Sarah Kies | BSN | N | Dekalb | IL |
| Danielle King | BSN | N | Lafayette | IN |
| Sarah Koenig | BSN | N | Gardner | IL |
| Christine Kozanda | BSN | N | Munster | IN |
| Annabella Kriescher | BSN | N | New Lenox | IL |
| Alexander Kulesa | BSN | N | Munster | IN |
| Chhoung La | BSN | N | Morton | IL |
| Csarene Gyan Laguardia | BSN | N | Skokie | IL |
| Amber Lee | BSN | N | Kankakee | IL |
| Min Young Lee | BSN | N | Arlington Heights | IL |
| Rayann Paul Legaspi | BSN | N | Lake In The Hills | IL |
| Yan Li | BSN | N | Dyer | IN |
| Laura Lisy | BSN | N | Round Lake | IL |
| Kelly Litrenta | BSN | N | Orland Park | IL |
| Heather Loredo | BSN | N | Munster | IN |
| Sara Lounsbery | BSN | N | Fort Wayne | IN |
| Weston Lounsbury | BSN | N | Highland | IN |
| Serena Lum | BSN | N | Sleepy Hollow | IL |
| Marella Magdadaro | BSN | N | Schaumburg | IL |
| Vera Makovetskiy | BSN | N | Lisle | IL |
| Nickita Malcolm | BSN | N | Troy | OH |
| Emma Malin | BSN | N | Chicago Heights | IL |
| Marissa Malmborg | BSN | N | Elburn | IL |
| Kaitlin Mann | BSN | N | Highland | IN |
| Cynthia Martinez | BSN | N | Crestwood | IL |
| Jeri Martinez | BSN | N | Schererville | IN |
| Vanessa Martinez | BSN | N | Hammond | IN |
| John Masloroff | BSN | N | Valparaiso | IN |
| Lucyna Mastej | BSN | N | Chicago | IL |
| Ashley May | BSN | N | Zionsville | IN |
| Deena Mayar | BSN | N | Munster | IN |
| Kayla Mayersky | BSN | N | Crown Point | IN |
| Danielle McCormack | BSN | N | Sugar Grove | IL |
| Morgan McHugh | BSN | N | Hammond | IN |
| Tyler McInnis | BSN | N | Mokena | IL |
| Benjamin McMahon | BSN | N | Carol Stream | IL |
| Tiffani McMaster | BSN | N | Sycamore | IL |
| Edith Mendoza | BSN | N | Chicago | IL |
| Karly Mercado | BSN | N | Chicago | IL |
| Malgorzata Mikolon | BSN | N | Elmwood Park | IL |
| Amy Misiunas | BSN | N | Dyer | IN |
| Lucas Miska | BSN | N | Carol Stream | IL |
| Itasker Mitchell | BSN | N | Bolingbrook | IL |
| Ferrance Mittelberger | BSN | N | Munster | IN |
| Agnieszka Ewelina Mokrzycka | BSN | N | Gurnee | IL |
| Denise Mol | BSN | N | Highland | IN |
| Michael Moore | BSN | N | Hobart | IN |
| Michelle Moran | BSN | N | Demotte | IN |
| Jessica Mullin | BSN | N | Plainfield | IL |
| Jeri Myles-Flennoy | BSN | N | Chicago | IL |
| Jane Ndirangu | BSN | N | Peoria | IL |
| Morgan Obis | BSN | N | Mokena | IL |
| Taryn O'Brien | BSN | N | Lowell | IN |
| Nheydi Ochoa | BSN | N | Berwyn | IL |
| Emma Ohlund | BSN | N | La Porte | IN |
| Jessica Orr | BSN | N | Schererville | IN |
| Teressa O'Shea | BSN | N | Valparaiso | IN |
| Hannah Paige | BSN | N | Greenfield | IN |
| Shawna Parker | BSN | N | Crown Point | IN |
| Jessica Parlock | BSN | N | Lake Station | IN |
| Joselyne Parra Rojas | BSN | N | Bolingbrook | IL |
| Meghana Patel | BSN | N | Lombard | IL |
| Celeste Phelps | BSN | N | Alexandria | IN |
| Jill Phelps | BSN | N | Schererville | IN |
| La Shawn Phelps | BSN | N | Lafayette | IN |
| Patrick Pietryla | BSN | N | Indian Head Park | IL |
| Erika Pietrzak | BSN | N | New Berlin | WI |
| Karlie Podnar | BSN | N | Wheaton | IL |
| Kelly Pollard | BSN | N | Chesterton | IN |
| Samantha Ponda | BSN | N | Portage | IN |
| Annee Pongpradith | BSN | N | Schaumburg | IL |
| Raphael Prado | BSN | N | Joliet | IL |
| Katrina Preston Wadlington | BSN | N | Chicago | IL |
| Laura Probst | BSN | N | Roselle | IL |
| Laurie Provance | BSN | N | Seneca | IL |
| Erika Ramos | BSN | N | Hammond | IN |
| Jeanette Ramos | BSN | N | Chicago | IL |
| Courtney Ramsey | BSN | N | Mishawaka | IN |
| Alyssa Ranieri | BSN | N | Schererville | IN |
| Rita Reddy | BSN | N | Plainfield | IL |
| Nathaniel Reillo | BSN | N | Hammond | IN |
| Ivettzie Rios | BSN | N | Elgin | IL |
| Emily Roberts | BSN | N | Palatine | IL |
| Analy Rodriguez | BSN | N | Munster | IN |
| Ellyn Rodriguez | BSN | N | Mendota | IL |
| Francesca Rodriguez-Nunez | BSN | N | Dekalb | IL |
| Ewa Rohlwing | BSN | N | Chicago | IL |
| Monique Rojas | BSN | N | Griffith | IN |
| Ericka Romo | BSN | N | Summit Argo | IL |
| Stacey Ross | BSN | N | Jamestown | IN |
| Diana Roza | BSN | N | Glenview | IL |
| Natalie Rzab | BSN | N | Cedar Lake | IN |
| Michaelkeith Salunga | BSN | N | Hobart | IN |
| Kristine Samardzic | | | Munster | IN |
| Sarah Sanders | BSN | N | Lebanon | TN |
| Nancy Santoyo | BSN | N | Hammond | IN |
| Makayla Schmitt | BSN | N | New Carlisle | IN |
| Alyssa Schroedle | BSN | N | Plainfield | IL |
| Rebecca Scism | BSN | N | Hyde Park | NY |
| Rachel Scott | BSN | N | Valparaiso | IN |
| Karen Seibert | BSN | N | Dekalb | IL |
| Mary Tatum Sevilla | BSN | N | Skokie | IL |
| Sevilla Regina | | | Wheeling | IL |
| Jyotsana Sharma Mishra Dahal | BSN | N | Crown Point | IN |
| Drake Shelledy | BSN | N | Dekalb | IL |
| Katrina Shelton | BSN | N | Orland Park | IL |
| Jessica Sherman-Corbett | BSN | N | Champaign | IL |
| Brandon Sikorski | BSN | N | Crestwood | IL |
| Leacia Simpson | BSN | N | Valparaiso | IN |
| Jesse Sorrell | BSN | N | Cincinnati | OH |
| Ray Soto Soto | BSN | N | Geneva | IL |
| Nicholas Soucie | BSN | N | Aurora | IL |
| Stec Megan | | | Arlington Heights | IL |
| Krystine Marie Strzepek | BSN | N | Dundee | IL |
| Phillip Taborsky | BSN | N | Woodridge | IL |
| Etsegenet Tadese | BSN | N | Chicago | IL |
| Evelyn Talavera | BSN | N | Whiting | IN |
| Victoria Taylor | BSN | N | Indianapolis | IN |
| Brittany Terrana | BSN | N | Clarendon Hills | IL |
| Renada Terry | BSN | N | Aurora | IL |
| Amanda Torres | BSN | N | Hobart | IN |
| Laura Traficante | BSN | N | Valparaiso | IN |
| Tara Troli | BSN | N | Chicago Heights | IL |
| Nicholas Tuel | BSN | N | Highland | IN |
| Michelle Turner | BSN | N | Homer Glen | IL |
| Wanita Ullrich | BSN | N | McHenry | IL |
| Nicole Valverde | BSN | N | Highland | IN |
| Emily Van Essen | BSN | N | Cedar Lake | IN |
| Kailee VanNieulande | BSN | N | Wheatfield | IN |
| Veronica Vargas | BSN | N | Chicago Heights | IL |
| Emerald Vaughn | BSN | N | Oak Lawn | IL |
| Patricia Velazquez | BSN | N | Montgomery | IL |
| Laura Vivar | BSN | N | Des Plaines | IL |
| Camille Volkening | BSN | N | Lisle | IL |
| Ally Vorrier | BSN | N | Chesterton | IN |
| Samantha Walowski | BSN | N | Shorewood | IL |
| Linlin Warner | BSN | N | Bloomington | IN |
| Kelli Watts | BSN | N | Dolton | IL |
| Heather Webster | BSN | N | Elkhart | IN |
| Daniele Wemeyi | BSN | N | Highland | IN |
| Emily Wimmer | BSN | N | Highland | IN |
| Leigh Wolters | BSN | N | Pleasant Prairie | WI |
| Amanda Yeazel | BSN | N | Plymouth | IN |
| Mariana Yedynak | BSN | N | Downers Grove | IL |
| Marie Florence Young | BSN | N | Chicago | IL |
| Michael Young | BSN | N | Highland | IN |
| Kayla Zelko | BSN | N | Port Washington | WI |
| Kaitlyn Zickmund | BSN | N | La Porte | IN |
| Heather Zilch | BSN | N | Fox River Grove | IL |
| Abdulmajed Ainosa | BS | T | Munster | IN |
| Hossian Alajmi | BS | T | Hammond | IN |
| Hussain Ali Alsalem | BS | T | Crown Point | IN |
| Francisco Arteaga | BS | T | Hammond | IN |
| Darren Blaylock | BS | T | Crown Point | IN |
| Kevin Butala | BS | T | Hammond | IN |
| Johnathan Cory | BS | T | Lowell | IN |
| Connor Dailey | BS | T | Chesterton | IN |
| Rosalinda DeLuna | BS | T | Crown Point | IN |
| Moises Diaz | BS | T | Merrillville | IN |
| Zachary Geisheimer | BS | T | Dyer | IN |
| Alicia Guerrero | BS | T | Cedar Lake | IN |
| Luis Gutierrez | BS | T | Crown Point | IN |
| Dara Hutchison | BS | T | Crown Point | IN |
| Cameron Jacobs | BS | T | Hammond | IN |
| Saul Jaquez | BS | T | Dyer | IN |
| Steven Jarecki | BS | T | Crown Point | IN |
| Alex Kleine | BS | T | Cedar Lake | IN |
| Adam Kopil | BS | T | Gary | IN |
| Twuan Lindsay | BS | T | Portage | IN |
| Carlos Lopez | BS | T | Griffith | IN |
| Joe Lumpkin | BS | T | Hobart | IN |
| Angel Magallanes | BS | T | Merrillville | IN |
| Deston Martin Jr | BS | T | Joliet | IL |
| Deanna McPartlan | BS | T | Munster | IN |
| Tammi Meriel | BS | T | Crown Point | IN |
| Michael Miller | BS | T | Tinley Park | IL |
| Raemere Mitchell | BS | T | Merrillville | IN |
| Abdel Mohammed | BS | T | Palos Hills | IL |
| Damien Murchison | BS | T | Calumet City | IL |
| Nelson Novales | BS | T | Hammond | IN |
| Delson Oliveira | BS | T | Hammond | IN |
| Jacob Pehlke | BS | T | Tinley Park | IL |
| Johnathon Pliego | BS | T | Hammond | IN |
| Jennifer Rogers | BS | T | Gary | IN |
| John Samardak | BS | T | Chesterton | IN |
| Arnold Sanchez | BS | T | Merrillville | IN |
| Joe Santos | BS | T | Hobart | IN |
| Jacob Scheeringa | BS | T | Plainfield | IL |
| Joshua Smith | BS | T | Demotte | IN |
| Jacob Stewart | BS | T | Valparaiso | IN |
| Damon Thomas | BS | T | La Porte | IN |
| Nenad Vasiljevic | BS | T | Highland | IN |
| Edward Vavrek | BS | T | Valparaiso | IN |
| Jasmine Walden | BS | T | Gary | IN |
| Anthony Zito | BS | T | Saint John | IN |
| Full Name | Degree | School | City | State |
| --- | --- | --- | --- | --- |
| Heidi Bickel | DNP | GP | Chesterton | IN |
| Bradley Nygren | MACC | GR | Michigan City | IN |
| Dandelilah Schultz | MACC | GR | Merrillville | IN |
| Karlie Van Autreve | MACC | GR | Crown Point | IN |
| Stephanie Hamilton | MA | GR | Highland | IN |
| Rihab Alwaqfi | MBA | GR | Munster | IN |
| Trevor Cieslak | MBA | GR | Schererville | IN |
| Theresa Cummings | MBA | GR | Chicago | IL |
| Vladimir Miraton | MBA | GR | Hammond | IN |
| Asma Musleh | MBA | GR | Saint John | IN |
| Afrika Powell | MBA | GR | Griffith | IN |
| Virginia Pruitt | MBA | GR | Plainfield | IL |
| Brittney Sales | MBA | GR | Merrillville | IN |
| Yasmin Suleiman | MBA | GR | Schererville | IN |
| Matthew Zipko | MBA | GR | East Chicago | IN |
| Christabel Mozea | MS | GR | Hammond | IN |
| Shane Murphy | MS | GR | New Lenox | IL |
| Yu Song | MS | GR | Hammond | IN |
| Shari Boren | MSED | GR | Cedar Lake | IN |
| Chad Collins | MSED | GR | Dolton | IL |
| David Derengowski | MSED | GR | Highland | IN |
| Jennifer Gooldy | MSED | GR | Griffith | IN |
| Saiber Shaikh | MSED | GR | Hammond | IN |
| John Van Ramshorst | MSED | GR | Highland | IN |
| Arturo Garcia | MSE | GR | Hammond | IN |
| Liting Zhang | MSE | GR | Schererville | IN |
| Qiqing Zhang | MSE | GR | Schererville | IN |
| Abel Reyes Angulo | MSECE | GR | Hammond | IN |
| Nahian Siddique | MSECE | GR | Hammond | IN |
| Samuel Nielson | MSME | GR | Valparaiso | IN |
| Amy Adams | MSN | GR | Crown Point | IN |
| Gabrielle Bachis | MSN | GR | Allen Park | MI |
| Jessica Barkley | MSN | GR | Carlinville | IL |
| Martha Bartkus | MSN | GR | Hobart | IN |
| Kaci Bauske | MSN | GR | Valparaiso | IN |
| Roxanne Bielak | MSN | GR | Wheatfield | IN |
| Jill Boos | MSN | GR | Grayslake | IL |
| Emily Boundaone | MSN | GR | San Antonio | TX |
| Joanna Claussen | MSN | GR | Valparaiso | IN |
| Brittany Crider | MSN | GR | Highland | IN |
| Chau Dang | MSN | GR | Dyer | IN |
| Megan Dexter | MSN | GR | Demotte | IN |
| Jamilah Doyle | MSN | GR | Olympia Fields | IL |
| Abigail Egan | MSN | GR | Coppell | TX |
| Angelika Fiedorowicz | MSN | GR | Burbank | IL |
| Michelle Galvin | MSN | GR | Chicago | IL |
| Lana Glorioso | MSN | GR | Hobart | IN |
| Laura Halt | MSN | GR | Saint John | IN |
| Penny Hobson | MSN | GR | Bloomfield | IN |
| Teresa Hunt | MSN | GR | Valparaiso | IN |
| Cinthya Hunter | MSN | GR | Hammond | IN |
| Juliana Iwuagwu | MSN | GR | Crown Point | IN |
| Sherrell Johnson | MSN | GR | Lansing | IL |
| Mia Kalisch | MSN | GR | Chicago | IL |
| Cassandra Karney | MSN | GR | Lowell | IN |
| Mechelle Krause | MSN | GR | Antioch | IL |
| Amy Krillenberger | MSN | GR | Huntertown | IN |
| Tricia LeComte | MSN | GR | Ashland | OH |
| Lisa Lee | MSN | GR | Lafayette | IN |
| Jaymi Mackenzie | MSN | GR | Las Vegas | NV |
| Kathryn Maloney | MSN | GR | Chicago | IL |
| Lenuta Manu | MSN | GR | Mount Prospect | IL |
| Amanda Mendoza | MSN | GR | Milford | IL |
| Joos Moerland | MSN | GR | North Judson | IN |
| Angelica Moore | MSN | GR | Palos Heights | IL |
| Lisa Christine Morgan | MSN | GR | Fort Wayne | IN |
| Douglas Mukorombindo | MSN | GR | Valparaiso | IN |
| Charity Newsome | MSN | GR | Schererville | IN |
| David Njunge | MSN | GR | West Lafayette | IN |
| Stephanie Norvil | MSN | GR | Saint John | IN |
| Elizabeth Powell | MSN | GR | Palos Heights | IL |
| Diane Ramos | MSN | GR | Bolingbrook | IL |
| Amber Sich | MSN | GR | Portage | IN |
| Vilmante Slapelyte | MSN | GR | Valparaiso | IN |
| Samantha Sommer | MSN | GR | Chicago | IL |
| Crystal Spaeth | MSN | GR | Chicago | IL |
| Adrienne Stadnik | MSN | GR | Highland | IN |
| Candace Staron | MSN | GR | Sarasota | FL |
| Stefanie Summersett | MSN | GR | Berne | IN |
| Josina Thompson | MSN | GR | Frankfort | IL |
| Kaitlin Tucker | MSN | GR | Fishers | IN |
| Kayla Turner | MSN | GR | Valparaiso | IN |
| Sara Twardy | MSN | GR | Crown Point | IN |
| Mahima Upadhyaya | MSN | GR | Merrillville | IN |
| Kathryn Vroom | MSN | GR | Crown Point | IN |
| Amanda Walker | MSN | GR | Lowell | IN |
| Rebecca Wasko | MSN | GR | Sparta | WI |
| Tiara Williams | MSN | GR | Schererville | IN |
| Cindy Robbins | CGRAD | GR | Munster | IN |
| Saiber Shaikh | CGRAD | GR | Hammond | IN |
| LeeAnn Ashby | BS | BS | Valparaiso | IN |
| Taylor Rudnick | BS | BS | Cedar Lake | IN |
| Timothy Sorenson | BSA | BS | Crown Point | IN |
| Timothy Houser | BSB | BS | Valparaiso | IN |
| William McClelland | BSB | BS | Cedar Lake | IN |
| Brandon Morford | BSB | BS | Schererville | IN |
| Isabella Osgood | BSB | BS | Highland | IN |
| Jenna Ryczek | BSB | BS | Lansing | IL |
| Andrew Sangkaratana | BSB | BS | Crown Point | IN |
| Alex Schwitters | BSB | BS | Lowell | IN |
| Luke Shacklett | BSB | BS | Munster | IN |
| Fernando Nicolas Toro Guzman | BSB | BS | Hammond | IN |
| Megan Abeyta | BS | SG | Hammond | IN |
| Tiffanie Aguero | BS | SG | Hammond | IN |
| Diana Bolanos | BS | SG | Dyer | IN |
| Carie Borkowski | BS | SG | La Porte | IN |
| Danielle Fowler | BS | SG | Highland | IN |
| Madelyn Nohos | BS | SG | Hammond | IN |
| Marie O'Malley | BS | SG | Cedar Lake | IN |
| Andrew Oltmanns | BS | SG | Highland | IN |
| Brett Oppenhuis | BS | SG | Lowell | IN |
| Alysa Pociejewski | BS | SG | Euless | TX |
| Stacy Tharp | BS | SG | Michigan City | IN |
| Zachary Zromkoski | BS | SG | Valparaiso | IN |
| Tayseer Abdelsalam | BA | HE | Schererville | IN |
| Abbey Babe | BA | HE | Demotte | IN |
| Dashae Brown | BA | HE | Hammond | IN |
| Natalie Conde | BA | HE | Hammond | IN |
| Alex Heaton | BA | HE | Crown Point | IN |
| Raquel Mccafferty | BA | HE | Portage | IN |
| Arnulfo Meza | BA | HE | Hammond | IN |
| Amy Mummery | BA | HE | Chicago | IL |
| Brian Oduor | BA | HE | South Bend | IN |
| Shekinah Walton | BA | HE | Munster | IN |
| Rachel Wax | BA | HE | Homewood | IL |
| Jamila White | BA | HE | Portage | IN |
| Nicholas Wozniak | BA | HE | Chicago | IL |
| Kara Case | BLS | HE | Palos Heights | IL |
| Veronica Castanon | BLS | HE | Crown Point | IN |
| Andrew Grace | BLS | HE | Portage | IN |
| Melissa Hart | BLS | HE | Winamac | IN |
| Ariel Brewer | BS | HE | Lake Station | IN |
| Gianna Hamady | BS | HE | Valparaiso | IN |
| Madelyn Lundy | BS | HE | Portage | IN |
| Rachel Martiradonna | BS | HE | Valparaiso | IN |
| Cathy Tade | CERT | HE | Munster | IN |
| Keli Acosta | BSN | N | Crete | IL |
| Nura Amin | BSN | N | Milwaukee | WI |
| Heather Amos | BSN | N | Indianapolis | IN |
| Julie Andrews | BSN | N | Carmel | IN |
| Brittany Antuna | BSN | N | Wheaton | IL |
| Jennifer Aragon | BSN | N | Palatine | IL |
| Samantha Arevalo | BSN | N | Gurnee | IL |
| Laura Arias | BSN | N | Zion | IL |
| Bailey Bauer | BSN | N | Bartlett | IL |
| Amanda Beck | BSN | N | Streamwood | IL |
| Alexis Blackwell | BSN | N | Houston | TX |
| Shannon Blake | BSN | N | Valparaiso | IN |
| Fatima Brito-Diaz | BSN | N | Prospect Heights | IL |
| Tracy Brown | BSN | N | Island Lake | IL |
| Sarah Victoria Bueno | BSN | N | West Chicago | IL |
| Xyrelle Cachero | BSN | N | Skokie | IL |
| Ma Irene Calandria | BSN | N | Hoffman Estates | IL |
| Colleen Carroll | BSN | N | La Grange Park | IL |
| Andrea Chupp | BSN | N | Elkhart | IN |
| Danny Cordero | BSN | N | Elk Grove Village | IL |
| Brooke Craig | BSN | N | East Peoria | IL |
| Patricia Crary | BSN | N | Ocean Shores | WA |
| Jacey Credo | BSN | N | Westmont | IL |
| Roxana Deac | BSN | N | Des Plaines | IL |
| Jessica Dennis | BSN | N | Country Club Hills | IL |
| Jennifer Dicks | BSN | N | Dayton | OH |
| Sheralyn Dino | BSN | N | Niles | IL |
| Austin Echols | BSN | N | Champaign | IL |
| Beverly Eshelman | BSN | N | Elkhart | IN |
| Michaela Fisch | BSN | N | Champaign | IL |
| Brooke Flanagan | BSN | N | Noblesville | IN |
| Sara Flanagan | BSN | N | Mendota | IL |
| John Fleming | BSN | N | Glen Ellyn | IL |
| Aurea Flores | BSN | N | Chicago | IL |
| Shannon Fore | BSN | N | Rochelle | IL |
| Dorian Frederick | BSN | N | Elgin | IL |
| Lisa Friedopfer | BSN | N | Northbrook | IL |
| Mikhail Frumkin | BSN | N | Rolling Meadows | IL |
| Sabrina Garcia | BSN | N | Mount Prospect | IL |
| Kathy Gardner | BSN | N | Blue Island | IL |
| Nicole L Gettler | BSN | N | Crown Point | IN |
| Rhiannon Gibson | BSN | N | Downers Grove | IL |
| Dana Gnoske | BSN | N | Chicago | IL |
| Joshua Goff | BSN | N | Sheffield Lake | OH |
| Mark Gonzales | BSN | N | Libertyville | IL |
| Sydney Green-All | BSN | N | Mulberry | IN |
| Thao Ha | BSN | N | Chicago | IL |
| Kelly Hall | BSN | N | Lockport | IL |
| Gabrielle Harrison | BSN | N | South Holland | IL |
| Gregory Harvat | BSN | N | Sheboygan | WI |
| Paige Healy | BSN | N | Orland Park | IL |
| Becky Higgerson | BSN | N | Mahomet | IL |
| Theresa Hock | BSN | N | Wheaton | IL |
| Cheryl Hoffman | BSN | N | New Albany | IN |
| Ashley Hollenbeck | BSN | N | Ottawa | IL |
| Biljana Ivaneza | BSN | N | Chicago | IL |
| Makayla Jennings | BSN | N | Fort Wayne | IN |
| Kathryn Jordan | BSN | N | Knox | IN |
| Joanna Kaleta | BSN | N | Itasca | IL |
| Sarah Kardosh | BSN | N | Momence | IL |
| Elizabeth Kloss | BSN | N | Wauconda | IL |
| Rosemary Kong | BSN | N | Hoffman Estates | IL |
| Christina Kovach | BSN | N | Itasca | IL |
| Marisa Lagunas | BSN | N | Willowbrook | IL |
| Edward Lambert | BSN | N | Saint John | IN |
| Toby Lamp | BSN | N | Leesburg | IN |
| Edwina Lane | BSN | N | Bloomington | IL |
| Brooke Leahy | BSN | N | South Barrington | IL |
| Michael Lechowski | BSN | N | Mount Prospect | IL |
| Caitlyn Love | BSN | N | Schofield | WI |
| Donna Mannion | BSN | N | Chesterton | IN |
| Xenia Manov | BSN | N | Northbrook | IL |
| Priscilla Marasovich | BSN | N | Joliet | IL |
| Jessica Martinez | BSN | N | Bolingbrook | IL |
| Leah Mayfield | BSN | N | La Porte | IN |
| Jennifer McIlrath | BSN | N | Hoffman Estates | IL |
| Kennedy Minix | BSN | N | Knox | IN |
| Andreea Moldovan | BSN | N | Wilmette | IL |
| Verna Murphy | BSN | N | Chicago | IL |
| Monica Mwangi | BSN | N | South Bend | IN |
| Felicia Napolitano | BSN | N | Sycamore | IL |
| Allison Naveda | BSN | N | Lisle | IL |
| Desislava Nedelcheva | BSN | N | Algonquin | IL |
| Sarah Neville | BSN | N | New Lenox | IL |
| Anh Nguyen | BSN | N | Glendale Heights | IL |
| Rosie Nguyen | BSN | N | Glendale Heights | IL |
| Katelyn Nordmeyer | BSN | N | Elgin | IL |
| Lindsey Nunley | BSN | N | Plainfield | IL |
| Johnson Ojo | BSN | N | Chicago | IL |
| Sherrie Paguirigan | BSN | N | San Diego | CA |
| Stephanie Paschke | BSN | N | Round Lake Beach | IL |
| Dawn Patrizi | BSN | N | Orland Park | IL |
| Anil Philip | BSN | N | Arlington Heights | IL |
| Savannah Poehler | BSN | N | Salem | WI |
| Caitlin Pollock | BSN | N | Fort Wayne | IN |
| Natalie Porod | BSN | N | Bolingbrook | IL |
| Katherine Porras | BSN | N | Elkhorn | WI |
| Dallas Pruett | BSN | N | Bloomington | IN |
| Gloria Pulido | BSN | N | Des Plaines | IL |
| Dajana Qasolli | BSN | N | Tampa | FL |
| Kimberly Racine | BSN | N | Romeoville | IL |
| Cindy Reblora-Aranguren | BSN | N | Chicago | IL |
| Theodore Rich | BSN | N | Deerfield | IL |
| Kathleen Robson | BSN | N | Villa Park | IL |
| Patricia Rodriguez | BSN | N | Chicago | IL |
| Leyda Rojas | BSN | N | Chicago | IL |
| Ana Roman | BSN | N | Chicago | IL |
| Kalla Ronning | BSN | N | Plano | IL |
| Casimir Rosinski | BSN | N | Valparaiso | IN |
| Viridiana Ruiz Chimal | BSN | N | Green Bay | WI |
| Morghan Russom | BSN | N | Pendleton | IN |
| Paulina Rzeszowska | BSN | N | Villa Park | IL |
| Pamela Schettek | BSN | N | Tucson | AZ |
| Ellise Schmidt | BSN | N | Naperville | IL |
| Chelsey Shanklin | BSN | N | Plainfield | IL |
| Brittany Shroba | BSN | N | Joliet | IL |
| Kimberly Sklena | BSN | N | Cary | IL |
| Ashley Smithey | BSN | N | Valparaiso | IN |
| Siomara Sotelo | BSN | N | Glen Ellyn | IL |
| Amber Stork | BSN | N | Urbana | IL |
| Yeliz Sulamc | BSN | N | Frankfort | IL |
| Neha Sultana | BSN | N | Chicago | IL |
| Bojana Tadic | BSN | N | Glendale Heights | IL |
| Kianna Thompson | BSN | N | Sycamore | IL |
| Kallie Thoren | BSN | N | Wheaton | IL |
| Kirstin Thuftedal | BSN | N | Olney | IL |
| Olena Tsyss | BSN | N | Schaumburg | IL |
| Kaley Valker | BSN | N | Roselle | IL |
| Kelly Vetter | BSN | N | Warrenville | IL |
| Kathryn Wiase | BSN | N | Mount Prospect | IL |
| Ashley Williams | BSN | N | South Holland | IL |
| Lamonica Windbush | BSN | N | Chicago | IL |
| Bryanna Wojahn | BSN | N | Mundelein | IL |
| Deanna Wright | BSN | N | Chicago | IL |
| Addison Yeager | BSN | N | Indianapolis | IN |
| Araceli Zamora | BSN | N | Chicago | IL |
| Ali Hussain Alhazza | BS | T | Munster | IN |
| Ismael Ibrahim Almashama | BS | T | Hammond | IN |
| Montadar Mahdi Almutawa | BS | T | Crown Point | IN |
| Dakota Carmichael | BS | T | Crown Point | IN |
| Brandon Churry | BS | T | Portage | IN |
| Kent Hillman | BS | T | Valparaiso | IN |
| Anes Issa | BS | T | Saint Petersburg | FL |