Purdue University Northwest Mechatronics Engineering Technology Student Wins Pack Expo Competition
November 12, 2021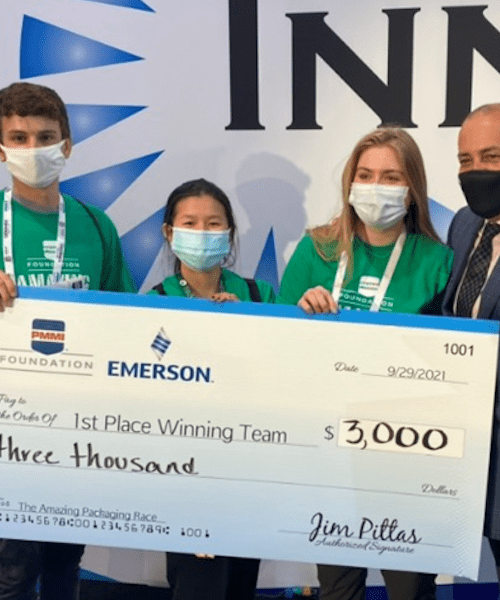 Andrew Smith, a mechatronics engineering technology student at Purdue University Northwest (PNW), was part of a three student team that won the 2021 Amazing Packaging Race at the annual Pack Expo trade show in Las Vegas. Smith, a fourth-year student at PNW, along with teammates Anna Troutt of Virginia Tech and Serena Pu of California Polytechnic State University, were able to complete a series of challenges across four exhibit halls to win the $3,000 prize.
"My teammates and I were really excited when our team was announced as the winners," said Smith, who personally took home $1,000 in prize money. "The way we scored points throughout the race was by posting every single task we completed to Twitter. We would take a picture with the company and post it along with a thank you message – which scored us extra points." The Griffith native acted as the team leader, organizing the team, studying the instructions and ensuring they stayed within the rules, eventually leading the team to victory.
Racing to the Top
The competition required competing teams to search the exhibit halls to find the ten booths that had specific tasks to be completed by each team. Tasks included completing math problems related to packaging, executing functionality of a company's machine or learning about a company's machines and services and then answering related questions. Each team was given a list of ten required tasks and ten bonus tasks. Smith's team was able to complete all ten required tasks plus six bonus tasks.
"We try to close the gap between education and the working environment," said Maged Mikhail, associate professor of mechatronics engineering technology at PNW. "Connecting our students to industry by having them attend the Pack Expo and participate in the competition shows them they are capable of solving manufacturing and packaging problems." Smith agreed, "Attending Pack Expo really opened my eyes to how huge the packaging industry is. It demonstrated how the different applications we're learning in class can be applied to the industry."
The mechatronics engineering technology program at PNW is a hybrid degree program that combines both mechanical and electrical engineering technology with computer science. "The strength of the program depends on staying relevant with technology and current market trends, not only regionally but globally," said Mikhail. "Having strong industry partnerships enable our students to work with state-of-the-art equipment and gain a greater understanding of emerging technologies within the packaging and processing industries. This makes them highly sought after and employable."
Networking and Recruiting
PNW's collaboration with the Packaging Machinery Manufacturers Institute (PMMI) allows students the ability to take part in industry lead conferences, seminars and trainings, including paying the students expenses to attend the Pack Expo and participate in the competition.
Mikhail credits the Pack Expo with being a main source of recruitment for PNW mechatronics engineering technology students. "The Expo is a great opportunity for our students to get out of their comfort zone, to network and talk to potential employers. It takes the fear out of interviewing and exposes them to a variety of companies."
"The biggest lesson I learned at the Expo was to get out there and talk to as many companies as possible," said Smith. "It was encouraging to see many of the companies excited about students studying mechatronics engineering technology. I had approximately 20 different companies hand me business cards and ask me to call them after graduation saying they had a job ready for me."
The Pack Expo is an annual trade show that connects consumer goods companies with manufacturing solutions in packaging and processing. This year's show featured 1,500 exhibitors with 23,000 attendees. The Amazing Packaging Race is an annual competition for university students attending the trade show.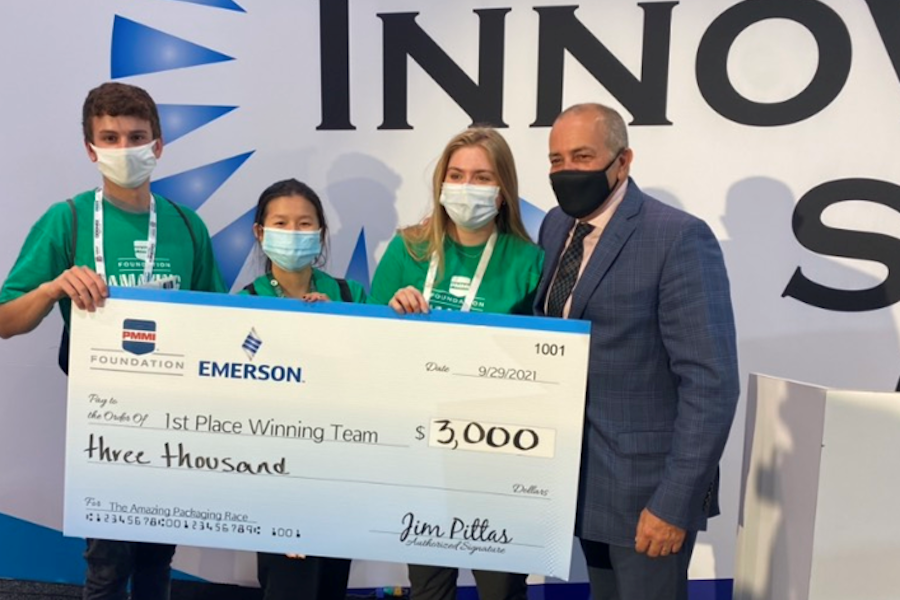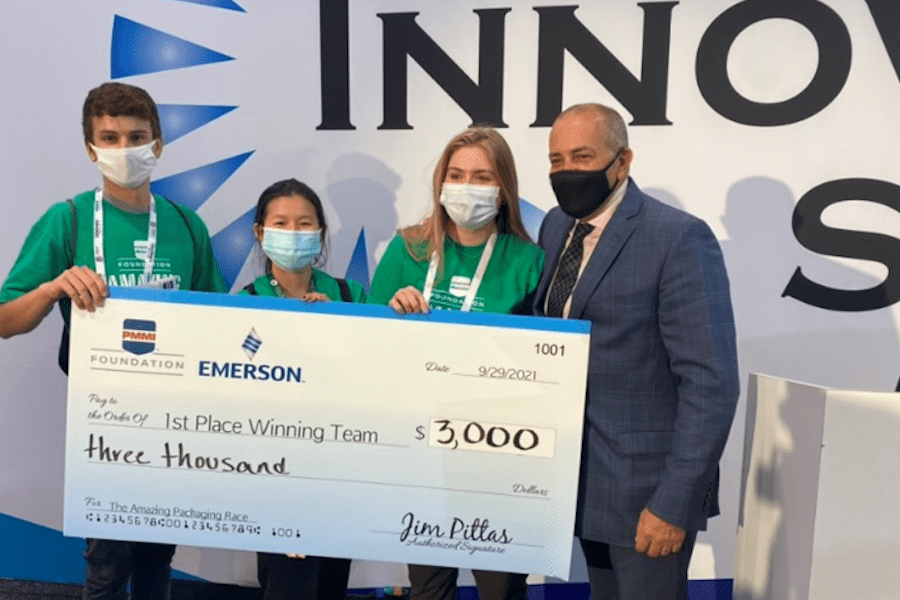 Winners Featured In Robotics Tomorrow
Va Tech, Purdue University Northwest and Cal Poly team up to take amazing packaging race victory.