Purdue University Northwest to honor 889 candidates at spring commencement
April 20, 2023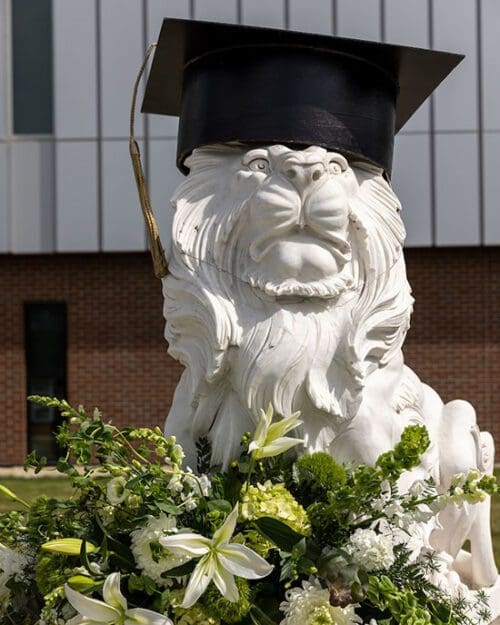 Purdue University Northwest (PNW) will host spring commencement exercises on Saturday, May 6.
A total of 889 candidates have completed plans of study in PNW's academic colleges of Business; Engineering and Sciences; Humanities, Education and Social Sciences; Nursing; and Technology. Honors College graduates who have completed enriched multidisciplinary academic opportunities, leadership engagement and community service will be recognized. Graduating seniors with the highest grade point average from each academic college will be presented a Chancellor Medallion by PNW Chancellor Thomas L. Keon.
The candidates include 755 earning their baccalaureate degrees and 134 earning their master's degrees.
PNW's spring commencement ceremony will take place outdoors on the Hammond Campus in the area south of the Nils K. Nelson Bioscience Innovation Building. The program is scheduled to start at noon CDT. In case of severe weather, the back-up date is Sunday, May 7.
The Honorable Diane Kavadias Schneider will serve as the keynote speaker. She became the first female judge of the Civil Division of the Lake Superior Court in 2000, and previously served as Court Administrator in the Juvenile Division and Magistrate in the County Division. She has served on boards of the Lake County Bar Association, Indiana State Bar Association and the Indiana WINGS Guardianship Task Force. Under her direction and in partnership with Franciscan Health, Lake County became the first Indiana county to have a volunteer guardianship program. In 2019, Judge Schneider retired after 33 years of service in the courts and now resides in Florida with her husband, David R. Schneider, retired Lake County Chief Public Defender.
Judge Schneider is a Northwest Indiana native and PNW alumna, having earned her bachelor's degree in English in 1971. She earned her Juris Doctor from the Valparaiso University School of Law in 1982. Judge Schneider will be awarded her Master of Arts in English from PNW's College of Humanities, Education and Social Sciences during spring commencement.
In-person attendance at spring commencement will be limited to ticketed attendees. The ceremony will be live streamed at pnw.edu/commencement-live.