Sinai Forum
Big names. Bigger ideas. PNW's Sinai Forum offers exceptional speakers exploring some of the most important issues of the day in an affordable town-hall setting.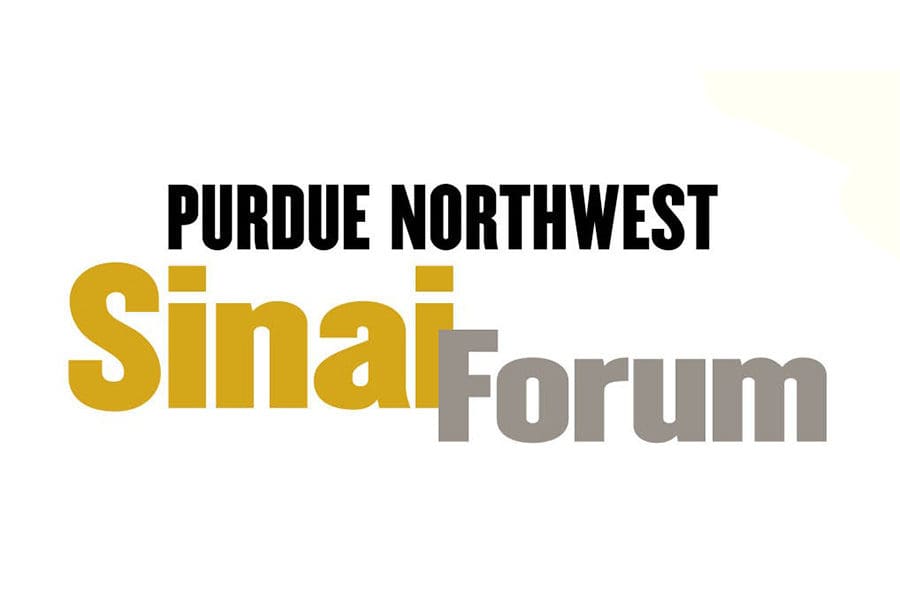 Sinai Forum Will Not Hold In-person Events in Fall 2020
In a letter to subscribers, Executive Director Leslie Plesac shares that the Sinai Forum will not hold in-person events in fall 2020 to protect the health and safety of everyone involved with the series.
A Legacy of Inspiration
Nobel Prize recipients, former heads of state, Pulitzer Prize winners, scientists, nationally recognized media personalities and famous performing artists have graced Sinai Forum's stage.
Resources
Every donation to Sinai Forum in an investment in the power of ideas and the vitality of our region.
From speakers to tickets, find answers to frequently asked questions about Sinai Forum at Purdue University Northwest.
We provide affordable, exceptional programming on important issues of the day in a town-hall format.