Past Speakers
Sixty-seven years of exceptional programming has left a lasting impression on Northwest Indiana. The Sinai Forum at Purdue University Northwest is fortunate to have hosted a range of world-renowned leaders!
Jonathan Rauch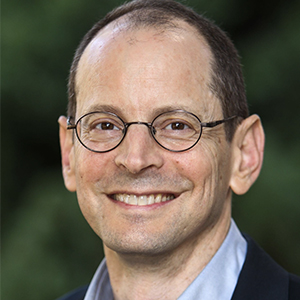 Join the Sinai Forum at Purdue University Northwest for a free virtual event, "On Free Speech and Cancel Culture with Jonathan Rauch."
Jonathan Rauch is a senior fellow at the Brookings Institution in Washington and is the author of seven books and many articles on public policy, culture, and government. He is a contributing writer for The Atlantic and recipient of the 2005 National Magazine Award, the magazine industry's equivalent of the Pulitzer Prize. Rauch, who is currently working on a book tentatively titled The Constitution of Knowledge will join us to discuss the idea of cancel culture and the "unending battle" for free speech.
Anthony Rizzo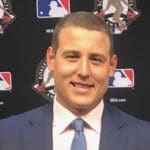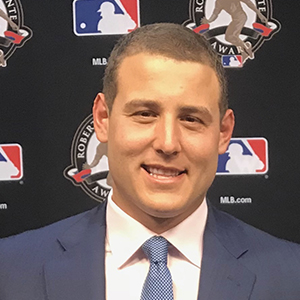 Join the Sinai Forum at Purdue University Northwest for a free virtual event, "Talking Baseball with Anthony Rizzo, Chicago Cubs First Baseman."
Anthony Rizzo, first baseman for the Chicago Cubs, is a three-time National League All-Star and three-time National League Gold Glove Award winner. In 2016, he led the Cubs to their first World Series Championship in 108 years. Rizzo was named the recipient of the 2017 Roberto Clemente Award, annually given to the player who best represents the game of baseball through extraordinary character, community involvement, philanthropy, and positive contributions, both on and off the field.
Rizzo, overcame Hodgkin's lymphoma in 2008 and established The Anthony Rizzo Family Foundation in 2012 to support pediatric cancer patients and their families. Anthony Rizzo is considered by many to be one of the most respected players in Major League Baseball.
With interviewer Dan Plesac, a Crown Point native, 18-year Major League Baseball veteran and MLB Network analyst.
*Virtual season shortened due to the Covid-19 pandemic.
Alan Dershowitz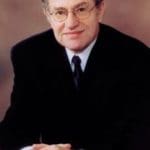 Professor Alan M. Dershowitz is a Brooklyn native who has been called "the nation's most peripatetic civil liberties lawyer" and one of its "most distinguished defenders of individual rights." A prominent scholar on US Constitutional and criminal law, Dershowitz has also been called the "winningest" criminal lawyer in modern history, and has argued hundreds of appeals in courts throughout the nation.
As a speaker, he challenges audiences with his thought-provoking perspectives on today's foremost social, legal and ethical issues. Dershowitz joined the Harvard Law School faculty at age 25 – the youngest in the school's history – and became an emeritus professor after 50 years of teaching.
Captain "Sully" Sullenberger, III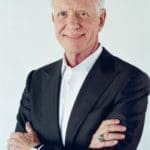 One of the most captivating American heroes of our time, and now an ardent advocate for the safety of everyone who flies, Captain "Sully" Sullenberger's preparation and leadership enabled him to safely guide US Airways Flight 1549 to an emergency water landing in New York City's frigid Hudson River – an inspirational and iconic moment in modern history. His incredible personal story is captured in Sully, a major motion picture directed by Clint Eastwood and starring Tom Hanks as Captain Sullenberger. Captain Sullenberger will share his lifetime of experience which prepared him to handle the unprecedented crisis presented by the "Miracle on the Hudson."
Gloria Steinem
Gloria Steinem remains an iconic and inspiring voice, and one of the most visible symbols of the women's movement. Steinem is a writer, lecturer, political activist and feminist organizer. She travels in the US and other countries as an organizer and lecturer and is a frequent media spokeswoman on issues of equality.
Steinem produces and hosts "WOMAN with Gloria Steinem," a TV series on VICELAND that explores human rights and violence against women around the world. Her next book "THE TRUTH WILL SET YOU FREE, BUT FIRST IT WILL PISS YOU OFF," is out October 29, 2019.
General John F. Kelly, U.S. Marine Corps (RET)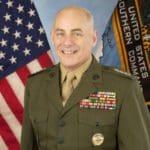 In a world where dictators are falling and rising, governments posture for a greater impact on the global stage, and information is the critical currency, who will emerge and where will opportunities exist? A 4-Star General, US Secretary of Homeland Security and former White House Chief of Staff, few people are as qualified as General Kelly to provide firsthand insight into the evolving geopolitical landscape around the world. From the UN to the Pentagon, from the South China Sea to Washington, DC, General Kelly discusses the trends, risks and potential rewards amid the hot spots around the globe.
Liz Murray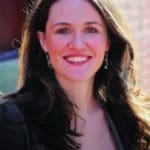 Liz Murray's life is a triumph over adversity and a stunning example of the importance of dreaming big. Murray was raised in the Bronx by two loving but drug-addicted parents. She grew up in poverty, often without enough food, chronically absent from school and most of all, struggling to connect her education to a viable future. By age 15, Murray's mom had died and she was homeless.
Determined to take charge of her life, Murray finished high school in just two years and was awarded a full scholarship to Harvard University, all while camping out in New York City parks and subway stations. Today, Murray is a passionate advocate for underserved youth. She is the Co-Founder and Executive Director of The Arthur Project, a mentoring program that works intensively with at-risk youth.
James Comey
James Comey led the Federal Bureau of Investigation from 2013 to 2017, appointed to the post by President Barack Obama. His tenure was tested by new forces within and outside America's borders. When Donald Trump fired Comey on May 9, 2017, it ignited a political firestorm. In his talk, "The Ethical Leader," Comey will provide a rare respite from partisan politics. Comey's story is one of great leadership, misguided leadership, patriotism and the vital importance of shaping a culture that puts the truth first.
Platon
Platon is an internationally known photographer whose portraits capture the personalities behind the public faces of the world's most powerful decision makers. Shooting portraits for a range of international publications including Rolling Stone, The New York Times magazine, Vanity Fair, Esquire and GQ, Platon developed a special relationship with TIME magazine, producing over 20 covers for them. In 2007, he photographed Russian Premier Vladimir Putin for TIME magazine's "Person of the Year" cover. This image was awarded 1st prize at the World Press Photo Contest. Platon is a communicator and storyteller. His work has been exhibited in galleries and museums both domestically and abroad.
Reshma Saujani
Reshma Saujani is the founder and CEO of Girls Who Code, a national non-profit organization working to close the gender gap in technology. Through its summer immersion programs and clubs, Girls Who Code is leading the movement to inspire, educate, and equip young women with the computing skills to pursue 21st century opportunities. Saujani's TED talk, "Teach girls bravery, not perfection," has more than 3 million views and sparked a national conversation about how we're raising our girls. Saujani is a graduate of the University of Illinois, Harvard's Kennedy School of Government, and Yale Law School.
Robert Costa
Robert Costa is a national political reporter for The Washington Post, where he covers the White House, Congress and campaigns. He is also the moderator of PBS' Washington Week, an award-winning news discussion program, and a political analyst for NBC News and MSNBC. Costa is a graduate of the University of Notre Dame and holds a master's degree in politics from the University of Cambridge.
Lou Holtz
For many years, Lou Holtz has been considered among the greatest speaking legends in America today. He speaks on overcoming seemingly impossible challenges by setting goals and working to achieve them. Holtz established himself as one of the most successful college football coaches of all time. Twenty-six seasons as a collegiate head coach earned Holtz a sterling reputation for turning pretenders into contenders. He is known for taking football programs and elevating them to the top 20; but nowhere has he done this as impressively than at the University of Notre Dame.
Speakers from 1954 Through 2017
2017
Joe Scarborough
Jason Riley
Dr. Lawrence Krauss
Jon Meacham
Sheelah Kolhatkar
David Epstein
2016
Ted Koppel
Dr. Kelly A. Turner
Jason Amerine
Bret Stephens
Jerry Ross
2015
Jane Pauley
David Marquet
William B. Taylor
Nomi Prins
Ernie Pyle- A Drama
2014
Jenn Lim
George Will
Robert Glennon
John King
The Jazz Masters 101
2013
Robert Gibbs
Dag Kittlaus
Charles Krauthammer
Richard A. Baker
Garrison Keillor
Dr. Margaret Cuomo
2012
David Gergen
Dr. Bob Arnot
Brian Lamb
Stephen Hayes
Gordon Clapp
2011
Torie Clarke
Nomi Prins
Andy Buchsbach
Wayne Messmer
2010
Lisa Ling
Bill Strickland
Robert Schmuhl
Gail Marks Jarvis
Ejeta Gebisa
2009
Martin Chalifour
John Stossel
Jonathan Rauch
Robert Krulwich
Twyla Tharp
2008
Tucker Carlson
Michael Chorost
Antonia Novello
Dennis Ross
Jeffrey Toobin
2007
Sam Donaldson
Dr. Sherwin Nuland
Dr. Steven Beering
Bruce Feiler
Mary Cheney
2006
Bob Woodward
Carol Marin
Professor Henry Pollack
Joel Siegal
Vince Papali
2005-2006
Soledad O'Brien
Rev. Richard McBrien
Rick Steves
Ishad Manji
Dr. Oliver Sacks
2004-2005
Danny Glover
Torie Clarke
Dr. Steve Allen Jr.
Richard & Fumico Halloran
Martin Chalifour
2003-2004
Dr. Ronan Tynan
Chris Matthews
Robin Roberts
Dr. Brian Greene
William Dwyer
Kerry-Kennedy Cuomo
2002-2003
Jeff Greenfield
Sylvia Nasar
Dr. Ronan Tynan
Homer Drew
Phil Ponce
2001-2002
Chris Matthews
Professor Harold Troper
Simon & Son
Dr. Martin Jiscke
Dr. Ruth Westheimer
2000-2001
Elie Wiesel
Geoffrey Ewing
Professor Robert Schmuhl
Professor Fred H. Cate
Dr. Leon Kass
1999-2000
James Carville & Mary Matalin "A Piece of Eden" (world movie premiere)
Dr. John Stone
Giandomenico Picco
Louanne Johnson
1998-1999
George Stephanopolous
Camelia Anwar Sadat
Dr. Thomas H. Murray
Shelby Foote
Rabbi Emeritus Karl Richter
David Halberstam
1997-1998
Mario Cuomo
Elizabeth Martinez
The Singing Hoosiers of IU
Jonathan Rauch
Nien Cheng
1996-1997
Hedrick Smith
Robert F. Kennedy, Jr.
Natalie Douglas
Dr. Daniel Pipes
Dr. Benjamin Carson, Jr
1995-1996
F. Lee Bailey
The Capitol Steps
Dr. Clifford Stoll
Rocky Bleier
Judge Abner Mikva
1994-1995
Helen Thomas
Rev. Dr. Martin E. Marty
Dr. Paul M. Ellwood, Jr.
Dr. John Brademas
Gerry Spence
1993-1994
William Raspberry, Jr.
Rabbi Karl Richter
Dr. Mae Jemison
Professor Irwin Weil
Detective J.J. Bittenbinder
Bob Simon
1992-1993
Second City
Ed Rollins
Jonathan Rauch
Sarah Weddington
Benjamin Wattenberg
1991-1992
The Singing Hoosiers of IU
Rev. Andrew M. Greely
Jeffrey R. Lyon
Michael McQueen
Governor Dixie Lee Ray
1990-1991
Jack Anderson
Wolf Blitzer
NEA President Keith Geiger
NFL Referee David Parry
Nina Totenberg
1989-1990
Ed Asner
Vladimir Sakharov
David Friedman
Chaim Potok
Clarence Page
1988-1989: A Retrospective
Mark Russel
Rabbi Carl Richter
Liz Carpenter
Admiral Elmo Zumwalt
Max Lerner
Bernard Kalb
"The Forum Years" by Eliezer Eliad
1987-1988
Mayor William Hudnut III
James Humes as Winston Churchill
Marvin Zonis
Ellen Hume
Mike Ditka
1986-1987
Oprah Winfrey
Jody Powell
Milton Rosenberg
Douglas Fraser
Mary Travers
1985-1986
Maureen Reagan
Bishop Norbert Gaughan
Dr. Arthur Kohrman
Harrison Salisbury
Mark Russel
1984-1985
Morton Kondrackevs. Robert Novak (a debate)
Aaron Freeman
Elie Wiesel
Michele Perrault
Senator Dan Quayle
1983-1984
Beverly Sills
Marvin Zonis
Samuel A. Rhine
Rev. Dr. Martin E. Marty
Senator Richard A. Lugar
Nora Ephron
1982-1983
Mark Russell
Linda Yu
Susan & Richard Rosenberg
Rabbi Harold S. Kushner
Patricia Munsel
1981-1982
Pearl Bailey
Katherine Zartman & Richard Gardener (Handgun Debate)
Ahmed Abushadi & Gideons Amet (Middle East Debate)
Rabbi Karl Richter
James Watt
1980-1981
Ike Pappas
Author John Powers
George Bankoff
Richard Geller
Ambassador Malcolm Toon
1979-1980
William F. Buckley Jr.
Dramatist Muriel Bach
Rabbi Maurice Davis
Budget Director Alice Rivlin
Ambassador William H. Sullivan
1978-1979
Orson Bean
CIA Director William Colby
Bill Kurtis of CBS
Michael Selzer
Bernard Kalb
1977-1978
U.N. Ambassador Joseph Sisco
Patrick Buchanan
Doris Kearns
Dr. J. Allen Hynek (UFOs)
Haywood Hale Broun
1976-1977
Paul Duke
Dr. Benjamin Spock
Liz Carpenter
Les Whitten
Senator Dick Clark
1975-1976: Bicentennial Celebration
Henry Steele Commager
Philip M. Hauser
Senator Edmund Muskie
John Brademas
Ed Sadlowski & John Sill
Admiral Elmo Zumwalt
Max Lerner
"The Forum Years" by Bob Kaser (a multimedia production)
1974-1975
Senator William Proxmire
Marvin Kalb
Editor Jim Hodge
Studs Terkel
Lesley Stahl
1973-1974
Daniel Schorr
Jose Greco & Nana Lorca
Buckminster Fuller
George Gallop
Senator Eugene McCarthy
1972-1973
Dr. Otis Bowen vs. Gov. Matt Welch
Charles Bartlett
Marshall Dodge
Susan B. Anthony
Max Lerner vs. Reid Buckley
1971-1972
Congressman Wilbur D. Mills
Bill Veeck
Betty Furness
Dr. Frank Keegan
Harrison Salisbury
1970-1971
Itzhak Rabin
Harry Petrakis
Jackie Robinson
Mayor Richard Lugar
Edwin Newman
1969-1970
Ralph Nader
IU President Joseph Sutton
Whitney M. Young, Jr.
Max Lerner
Rabbi Karl Richter
1968-1969
R. Barry Farrel
David Brinkley
John Clark Kimball
Dramatist Lilly Lodge
Columnist Kenneth Crawford
1967-1968
David Schoenbrun
Bill Mauldin
Dr. Maria W. Piers
Beverly Younger
Frank Reynolds
1966-1967
Eric Sevareid
Sidney Harris
Dr. Han Suyin
Norman Thomas
Philip M. Hause
1965-1966
Walter Cronkite
Norman Ross
Don Bruckner
Daniel Q. Posin
Hal Bruno
1964-1965
Andre Phillipe
Howard K. Smith
Professor James W. Silver
Muriel Wolfson
Watson S. Sims
1963-1964
Charles P. Taft
Martin S. Ochs
Bramwell Fletcher
James Burkhart vs. Fulton Lewis, Jr.
Dr. Robert J. Havighurst
1962-1963
Senator Paul H. Douglas
John Roy Carlson
Edith Sampson
Ralph Lapp
Alan Mowbray
1961-1962
Musa Amalemba
Dr. Leonard Reiffel
John Mason Brown
"Dear Liar" – a drama Stewart Alsop
1960-1961
Rabbi Karl Richter
Justice William O. Douglas
Dramatist Muriel Wolfson
Captain James Calvert
Edward Tomlinson
1959-1960
Mme. V.L. Pandit of India
Purdue Science Symposium
Vance Packard
Inspector Walter Thompson
Author Robert St. John
1958-1959
Prime Minister Clement Attlee
Ann Landers
Drama Theater
Dr. K.C. Wu
Martin Caidin
1957-1958
Carlos Romulo
Rabbi Karl Richter
Ogden Nash
Arthur C. Clarke
Music Critic Deems Taylor
1956-1957
Paul Hoffman
Leland Stowe
Ilka Chase
Dr. Charles W. Mayo
Dr. Robert M. Hutchins
1955-1956
Eleanor Roosevelt
Ruth Chatterton
Edward Weeks
Ralph Bunche
Dr. Ralph E. Lapp
1954-1955
Marquis Childs
Richard Applegate
Harrison Salisbury
Margaret Bourke-White