Spotlight on Student Research: Lailah Abdulla
July 28, 2020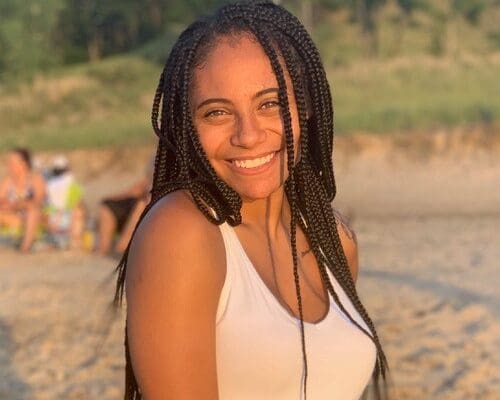 Lailah Abdulla plans to graduate in May 2022 with a degree in psychology. This summer she was chosen to take part in the McNair Summer Research Internship Program. By working in the program she hopes to gain more research experience and confidence in her research abilities.
Lailah is working closely with her mentor Giselle Casanova, Ph.D on her research paper titled "Evaluation of Treatment and Prevention Programs for Bullying in Children and Adolescents."
She credits Casanova with helping her to learn the research process. "She has been helping me so much by providing me with knowledge about the topic and also being there to answer all of my questions and concerns about the research paper itself."
Lailah believes her coursework at PNW prepared her for this internship by giving her the confidence to speak in front of a group, providing her the tools to form questions and write APA papers. After graduation she plans to become a child psychologist, working with children that need support.