STARTedUP Foundation, Society of Innovators at Purdue Northwest host local pitch competition regional qualifiers
April 11, 2023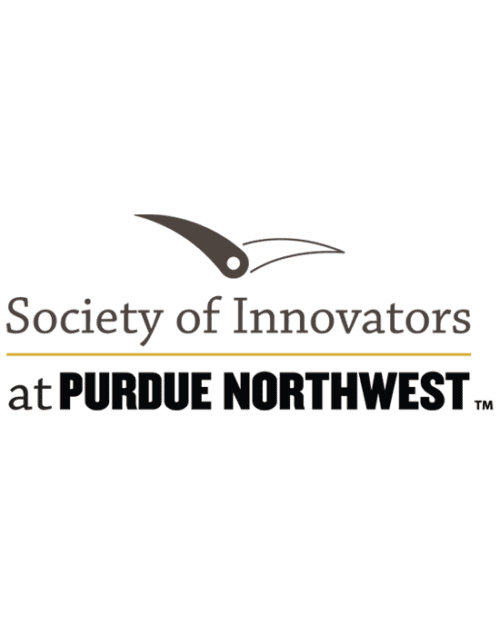 Ten teams will be competing on April 17th for a spot in the Innovate WithIN State Finals
With nearly 2500 statewide sign ups, the STARTedUP Foundation's Innovate WithIN program is the largest high school pitch competition in the country. During April, 51 teams across Indiana will be competing to qualify for the state competition, with the top two teams from each region progressing onto state.
"In addition to having another record-breaking year, we have seen such an improvement in the student's pitches and heard from educators of how they have seen a mindset shift in their classrooms," said Don Wettrick, co-founder and CEO of the STARTedUP Foundation. "As an educator of 25 years, when you bring a mindset of innovation into the classroom, things change for students. These young people are able to visualize real-world opportunities and are challenged to explore their own entrepreneurial passions."
"The Society of Innovators at Purdue Northwest is excited to support Innovate WithIN in Northwest Indiana and host the Region 4 finals," said Jason Williams, managing director of the Society of Innovators at Purdue Northwest. "Innovate WithIN is truly a showcase for the innovation happening right now in Northwest Indiana. These are not tomorrow's leaders. These students are today's leaders building real solutions for today's communities. I am always inspired by the hope, confidence and ingenuity that will be on full display at Innovate WithIN."
On April 17, 11 student teams will be competing in the Region 4 competition hosted by the Society of Innovators at Purdue Northwest. These innovative organizations have removed barriers for students to attend their school by offering scholarships and provided opportunities for valuable internships and connections within their university and community.
In addition to the financial and relational opportunities offered by the Society of Innovators at Purdue Northwest, students are connected to business and civic leaders who also have a passion for innovation and entrepreneurship, especially as they look ahead to growing their future workforce ecosystem.
Individuals from across the state are invited to attend their local competition and experience these impressive student pitches. Residents may join in person on April 17 at PNW's Hammond campus from 8:30 a.m. to 1:15 p.m. CDT or virtually. More details and registration information can be found at: startedupfoundation.org/region-4.
The Region 4 participating teams are as follows:
Accurate Athletics

Noah Bailey, Hobart High School
Grant Kappes, Hobart High School
Ryan Wein, Hobart High School

AP (Anything's Possible)
CO Solutions

Jackson Collard, Munster High School
Brandon Oganovich, Munster High School
Henry Wilson, Munster High School

DamonRose

Sofia Broberg, Lowell Senior High School

Mint City Recycling

Eason Reed, Bremen Senior High School

Novos

Joshua Avila, Munster High School
Austin Beetson, Munster High School
Sayeed Mohammed, Munster High School

Recupp

Conner Niemann, Hobart High School

Simple Straw

Skyla Dobbertin, Valparaiso High School
Mady Lamb, Valparaiso High School
Allie Parks, Valparaiso High School

Tow Scout

Benjamin Eberle, Hobart High School

Wringo

Connor Gomez, Munster High School
Ameen Musley, Munster High School
Vasili Papageorge, Munster High School
The STARTedUP Foundation officially launched in 2018 to start building the next generation of innovators and entrepreneurs. This is accomplished through three key initiatives: Spark, Develop, and Accelerate. Beginning with sparking innovation through the Innovate WithIN pitch competition; continuing to develop students through an educator fellowship; and accelerating innovation through the creation of an alumni association for all students previously engaged with STARTedUP.
STARTedUP's innovation pitch competition, Innovate WithIN, is the most elite entrepreneurial pitch competition in the country, with ten teams selected within each of Indiana's five regions to compete in the first round of the competition and the top two teams from each region invited to compete in the Innovate WithIN State Finals. These top teams are competing for $25,000 in seed funding to launch their company, product, or idea.