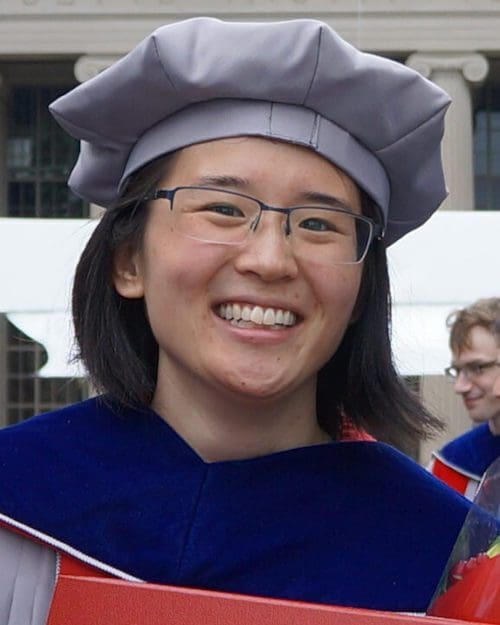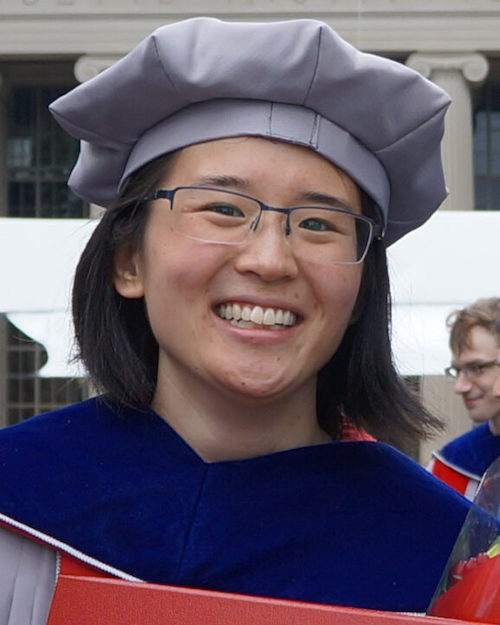 Alumni Spotlight: A Love of Building
The School of Engineering is #PNWEngineeringProud of Rachel Mok, Ph.D. She is a 2011 BSME graduate.
August 31, 2020
Hometown: Madison, Alabama
High School: Bob Jones High School (Madison, AL), Class of 2008
PNW Degree
Bachelor of Science in Mechanical Engineering with a minor in Mechatronics (May 2011); graduated with highest distinction (within top 3% of class)
Additional Degrees
Master of Science in Mechanical Engineering (MIT, June 2013)
Doctor of Philosophy in Mechanical Engineering (MIT, June 2019)
Why did you choose your field of study?
I chose to become a mechanical engineer because of my love of building things. As a child, my favorite toys were the Lego and K'nex building kits. I loved the sense of accomplishment I felt whenever I completed a set.
Why did you choose PNW?
I chose Purdue University Northwest because it is a nationally-ranked engineering program and because they believed in me. I had applied to other colleges, but Purdue had offered me the most scholarship. During a welcome dinner at PNW that my family and I attended, we met Professor Chenn Zhou who was incredibly welcoming and helpful. I was also impressed with the engineering program and the dorms during my visit.
What was your most rewarding academic experience at PNW?
My most rewarding academic experience was senior design. During this capstone class, my partner and I analyzed structural components of a drilling system to identify areas of high stress using finite element analysis and performed experiments on a scaled model.
Also, during my first semester at Purdue, I took a freshman engineering course (I can't remember the name of it anymore), but I had to build a bridge at the end of it. I enjoyed designing, analyzing and building my bridge and it helped me to realize that I had chosen the right field for my career.
Any specific classroom projects/learning experiences that have been beneficial?
During my freshman year, I decided to join the moonbuggy team. This was my first time working in a machine shop and on such a large team. Not only did I learn how to operate some of the machines in the machine shop, but I learned the importance of communication and working together as a team by defining clear roles and responsibilities.
PNW Activities, Organizations and Teams
Undergraduate Research Assistant in the Fatigue Dynamic and Research Laboratory
Louis Stokes Alliances for Minority Participation (LSAMP) research participant
Student tutor for Student Support Services
Moonbuggy Team Captain
American Society of Mechanical Engineers (ASME) President
Society of Women Engineers (SWE)
Honors program
Student Ambassadors
Tennis Team
Faculty and/or staff members who helped you along your journey at PNW:
Professor Chenn Zhou for first believing in me. Also, she was always ready to meet and give advice.
Professor Yulin Kin and Krasimir Zahariev for advising me during my undergraduate research and senior design project.
Awards Received at PNW:
2011 Distinguished Graduating Senior in the School of Engineering, Mathematics & Science
2011 Distinguished Graduating Senior in the Department of Mechanical Engineering
Chancellor's Outstanding Student (2010, 2011)
Chicagoland Collegiate Athletic Conference Spring All-Academic Award (2011)
Purdue University Calumet Student Research Award in Undergraduate Research: 3rd place (2010)
Outstanding HONR 100 student (2009)
Society of Women Engineers Bechtel Corporation scholarship (Aug. 2010—May 2011)
National Science Foundation Scholarships in Science, Technology, Engineering, and Mathematics Scholarship (Aug. 2010—May 2011)
Academic Achievement scholarship (Aug. 2008—May 2011)
Sydney Smith Talent scholarship (Aug. 2008—May 2011)
Honors student scholarship (Aug. 2008—May 2011)
Purdue University Calumet General scholarship (Aug. 2008—May 2011)
Current Status:
I am currently taking some time off to care for my two children (aged 3 and under) while my husband finishes graduate school. In the near future, I plan to pursue opportunities in teaching, especially in mechanical engineering courses.
I have also interned for Northrop Grumman for three summers. During my internships, I helped design a new concept product and analyzed structural components using finite element analysis to identify potential areas of high stress. My courses at Purdue—especially engineering drawing, mechanics of materials, and finite element analysis—helped me perform these tasks.
Related Stories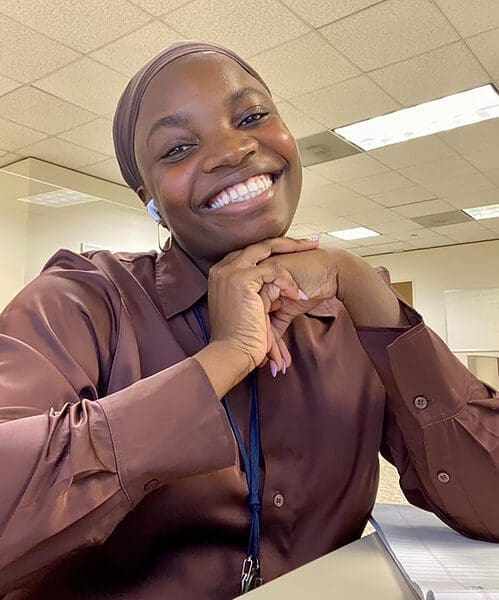 The School of Engineering is #PNWEngineeringProud of Lateefah Isegen. She is a 2018 BSME graduate from Lagos, Nigeria.
The School of Engineering is #PNWEngineeringProud of Kyle Kristoff. He is a 2018 BSME graduate and Assistant Program Engineering Manager for the Cadillac Lyriq at General Motors.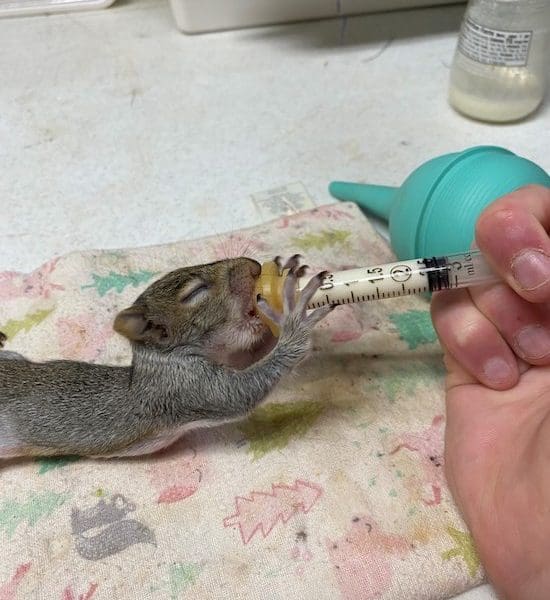 Caring For Animals With PNW Students
Purdue University Northwest biology interns assist with wildlife rehabilitation center.