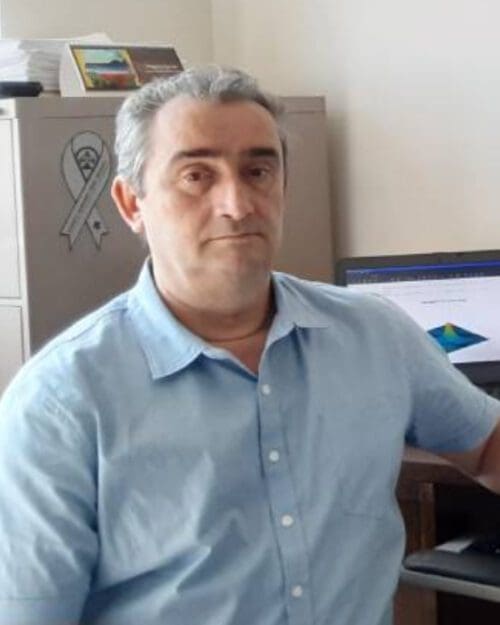 Spotlight Profile: Nicolae Tarfulea
August 7, 2020
Dr. Nicolae Tarfulea, a Professor of Mathematics at Purdue University Northwest (PNW) is genuinely curious and always excited to learn. Tarfulea was born and raised in Romania.
"I went to high school in Novaci, Romania. Back then, I dreamt of being an aircraft pilot, as many children and young adults do. However, I could not be happier with my decision to pursue teaching mathematics as my profession," Tarfulea said.
Tarfulea started earning his many mathematics degrees in Romania. He moved to the United States in 1998 with his wife and son, and has lived in Pennsylvania, Minnesota, and Indiana while earning his final two degrees – a Master of Science in Mathematics from Penn State University and a Ph.D. in Mathematics from the University of Minnesota.
Before coming to the United States, Tarfulea studied and worked throughout Italy and Spain.
"I like to travel, and I have visited many other countries, mostly by attending professional events," he said. "From my experience and in my opinion, the USA is the best place to live and work."Tarfulea and his family enjoy their community.
"I especially love Northwest Indiana and its close proximity to Chicago, Lake Michigan, and so many other interesting places," he said.
Tarfulea also chose Purdue Northwest because of the excellent academic reputation, students, and faculty. He considers himself to be a proud part of PNW.
"My favorite thing about being a Mathematics professor at PNW is having the privilege to speak with open-minded, intellectually-curious people every day," Tarfulea said.
His areas of expertise within the college include machine learning, partial differential equations, and numerical analysis. In recent years, he has worked on problems arising from numerical solutions from constrained systems of differential equations, initial data problem in general relativity, finite element methods for solving partial differential equation problems, and compressed sensing of sparse signals.
His efforts and talents did not go unnoticed, as he was awarded the Outstanding Faculty – Teaching Award at PNW.
"I put a lot of effort into my lectures and constructing examples and applications of the material. I have also mentored many students on various research projects and math competitions," he said. "I really enjoy serving as a mentor for my students because I am inspired by the kindness and consideration of everyday people."
Tarfulea attributes his success and happiness to his wonderful wife and son, along with his hard work over the years.
To learn more about Dr. Nicolae Tarfulea and his many accomplishments in the field of Mathematics and within the community, please visit https://www.pnw.edu/people/nicolae-tarfulea-ph-d/.