You are Invited to Attend PNW Sinai Forum for FREE
October 7, 2021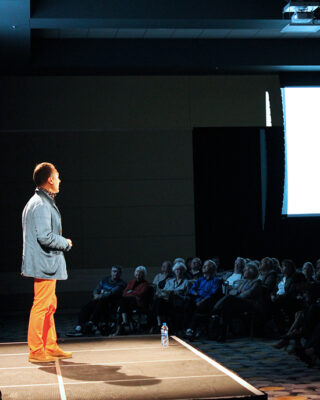 The Purdue Northwest Sinai Forum brings nationally and world-renowned speakers to Northwest Indiana, speaking on topics ranging from health to the environment to social justice to technology and more. We are pleased to offer PNW students FREE admission to these noteworthy events.
The first speaker in our 2020-21 series is coming up soon: Deborah Birx, MD, a world-recognized medical expert and former White House Coronavirus Response Coordinator. Dr. Birx will speak at 4 p.m. on Sunday, Oct. 17, at the Dworkin Student Services and Activities Center (DSAC) on PNW's Westville Campus.
If you would like to attend Dr. Birx's presentation in-person at DSAC, please request a reservation here. Limited seating is available and is provided on a first-come, first-serve basis. All in-person reservations will receive access to the virtual programs, available in real-time and on-demand for 30 days. The Bryan Stevenson program will be available in real-time but will not be available on demand.
If you would like to attend Sinai Forum events virtually only, please choose the virtual-only option on the form above.
If you have questions, please email SinaiForum@pnw.edu or call 219-785-5377.