Book Chosen for "One Book, One University" 2022-2023
May 2, 2022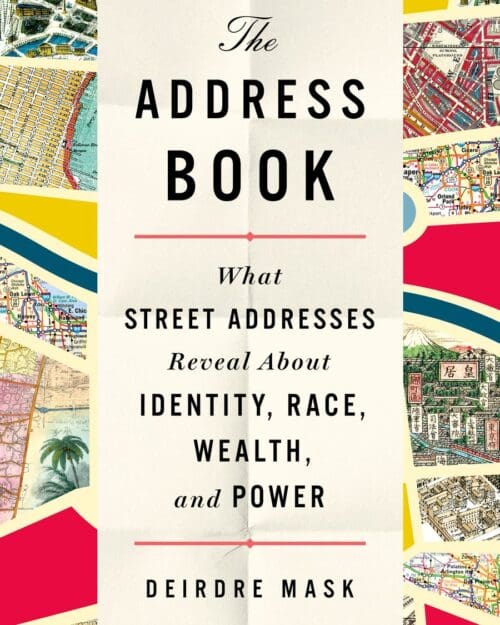 The One Book, One University Committee is excited to announce that it has chosen "The Address Book: What Street Addresses Reveal About Identity, Race, Wealth, and Power" by Deirdre Mask as the 2022-2023 selection for Purdue University Northwest.
"The Address Book is a deeply-researched dive into the surprising histories and meanings that lie behind the seemingly mundane way we name our streets and number our houses and buildings. Deirdre Mask provides powerful insight into the ways these addresses not only structure our lives but function as a tool to classify and track people, reflecting the enduring divides of class, race, and power. A must read for urbanists and all those interested in cities and modern economic and social life."
– Richard Florida, author of The Rise of the Creative Class.
"Mask, an American journalist who lives in London, pops in on historians, scientists, bureaucrats and various intriguing townspeople, guiding the reader across four continents and the Caribbean in her entertaining quest to trace the origins and implications of the names of the roads on which we reside. She careens through Nazi Germany, which changed the names of streets called "Jew," and Tehran, where Winston Churchill Street was rechristened, to the British Embassy's dismay, for the Irish revolutionary Bobby Sands. She notes that Tokyo has unnamed streets aplenty …. This fact, Mask says, may have something to do with the structure of written Japanese, which emphasizes blocks of characters rather than (as in English) lines of letters. About Haiti, she wonders, 'Could street addresses stop an epidemic?' — a question that's becoming more interesting by the hour."
– Sarah Vowell's New York Times review
This lively, entertaining, and wide-ranging book will be distributed to all incoming PNW first-year students during this summer's New Student Orientations. All PNW faculty members will receive a copy of "The Address Book" by early June and are encouraged to incorporate the book as a supplementary text in their Fall 2022 and/or Spring 2023 courses.
To encourage conversations about the significance of addresses throughout history and the way we place ourselves and others in our communities, the One Book, One University Committee will be working with campus groups and the community for additional events such as summer teaching workshops for interested faculty and graduate students, panel and film presentations, and student research projects. The author, Deirdre Mask, will be our featured speaker at next year's Days of Discovery.
Members of the OBOU book selection committee are: Alireza Alavizadeh, Heather Augustyn, Maya Blackwell, Joan Dorman, Kris Falzone, Hubert Izienicki, Courtney Locke, Russell Mayo, Liberty Pelter, and Richard Rupp (Chair).