CHESS Faculty Feature: Nicole Baker
August 26, 2021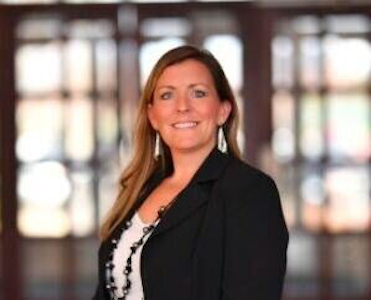 Nicole Baker, Ph.D., has been with Purdue Northwest since January 2020. Currently, she serves as continuing lecturer in the School of Education and Counseling. She has a Bachelor's Degree in Elementary Education, a Master's Degree in Educational Leadership and a Doctorate in Education. Previously Baker taught pre-school and middle school before transitioning into higher education. Baker teaches math methods, science methods and diversity in education. Her research interests include: early education, elementary literacy and mathematics and higher education teaching practices. 
Some of the best advice she ever received was "Don't stress about things you cannot control." Baker applies that advice to her own life by trying not to focus too long on things that can be stressful and instead making an action plan, stating "When things get overwhelming or stressful, I do not dwell on the emotions that come with that. I feel those things, but then quickly make an action plan for how to accomplish the task at hand."
Something fun to know about Professor Baker is that she loves to travel and misses it since the pandemic.