College of Nursing Faculty and Staff Lobby celebrated during ribbon-cutting ceremony
April 28, 2022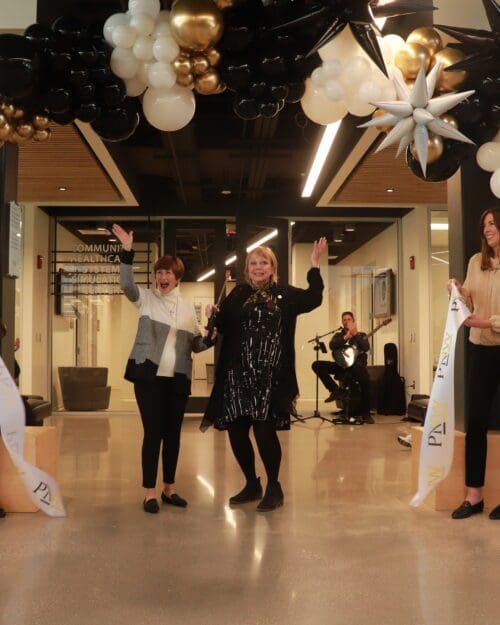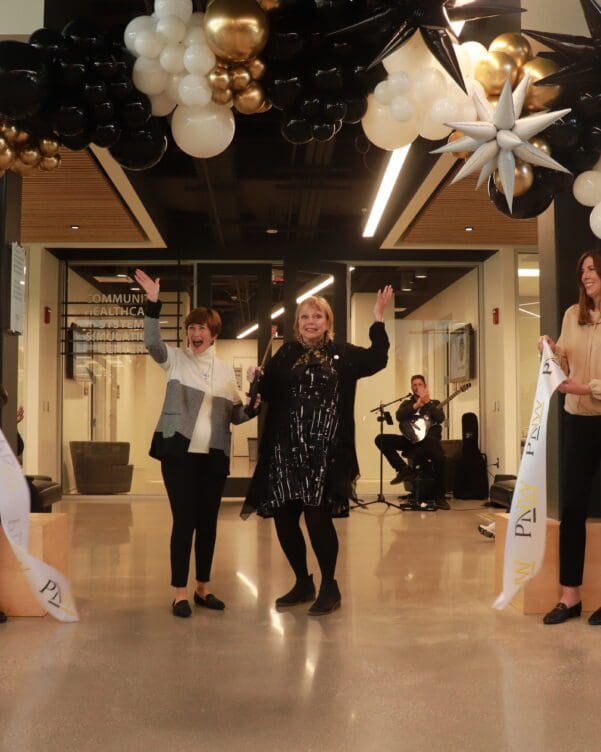 The College of Nursing Faculty and Staff Lobby, housed in the first floor of the Nils K. Nelson Bioscience Innovation Building, received a formal recognition recently, which was previously delayed by the COVID-19 pandemic.
A gathering of current and former College of Nursing faculty and staff, donors, and Purdue Northwest (PNW) administrators joined in a festive afternoon celebration for the gifted lobby.
"This is a celebration of innovation," said Lisa Hopp, dean of the College of Nursing at PNW. "It's about doing things differently. We're entrepreneurial — that's why we're able to name this lobby. Behind that is a lot of teamwork and a willingness to do things differently."
The naming opportunity Hopp expanded upon was made possible by a gift from the Nursing faculty and staff as a result of residual funding from the College's online RN to BSN program. The $500,000 gift, others' private donations, and federal funding went toward construction of the Nils K. Nelson Bioscience Innovation Building. The lobby was named in recognition of the Nursing faculty and staff's gift.
"This effort is about all of us — our advisors, faculty, financial aid, registrars, and admissions folks — all of them working together dedicated to this program. When Peggy Gerard (Dean Emerita of Nursing) was willing to take that risk, the faculty said we'll do it. Bravo to all of you."
Hopp and Gerard performed the ribbon-cutting. They were flanked by Kathleen Nix, Professor Emerita of Nursing, and Amy Fry, clinical associate professor of Nursing and director of Online Programs.