College of Technology robotics camp empowers all-female roster
July 6, 2022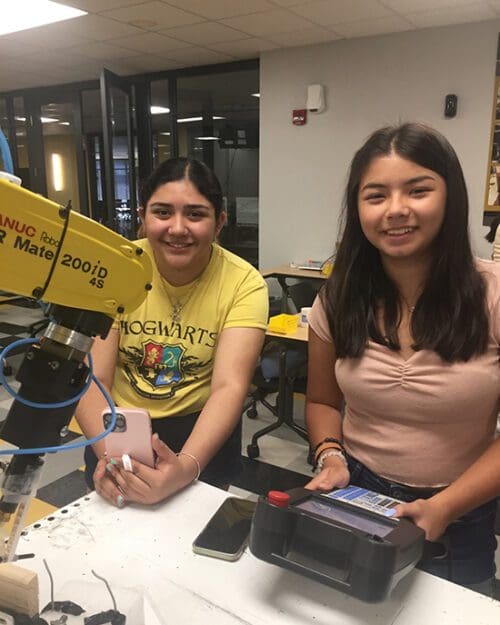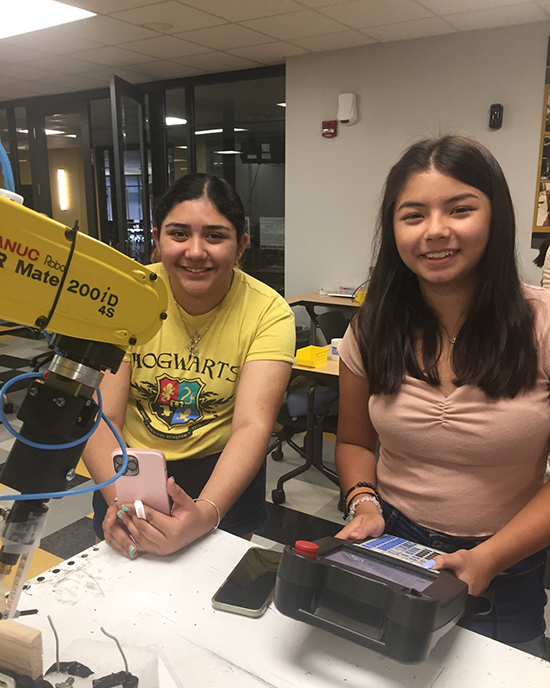 Purdue University Northwest's (PNW) College of Technology recently hosted the Robotics Explorer and Adventure: All Girls Summer Camp, a week-long immersive program about the control and coding of industrial robots for girls ages 11-17.
Participants, with the guidance of College of Technology faculty and staff, worked to create a scenario, build a virtual reality robot, and simulate a robot performing pick and place applications.
"We designed this camp for girls only to motivate them to pursue STEM education and to see how STEM careers will look in the future," says Maged Mikhail, associate professor of Mechatronics Engineering Technology.
PNW is also an education partner with Packaging Machinery Manufacturers Institute (PMMI), the Association for Packaging and Processing. PMMI is one of the national sponsors of the Robotics Explorer and Adventure camp, working with the camp to incorporate a packaging component. Kate Fiorianti, senior manager of Workforce Development, spoke to the importance of all-girls STEM camps for fostering young girls' interests and career goals.
"You have to get to them young and it's amazing what these girls can do," Fiorianti said.  "Girls are detail-oriented, but they need the permission. And when it's an all-girls camp, they feel more comfortable. They're on the same level. They don't feel like they have to compete against the boys."
Nancy Wilson, CEO of Morrison Container Handling Solutions, additionally emphasized the need for more women in STEM careers.
"There's a lot of data out there that shows that you have to reach girls at a very young age and give them permission to go into STEM type fields, and this is one way of doing that is to give them permission," says Wilson. "By making it a girls-only exclusive camp, you're more likely to get participation and empower them. We need women in the workforce, and we need them to grow up and be into it."