Scholarships
PNW is a National Center of Academic Excellence in Cyber Defense Education. Students enrolled in our Computer Information Technology undergraduate program and MS Technology CIT Concentration graduate program are eligible for two special scholarship opportunities.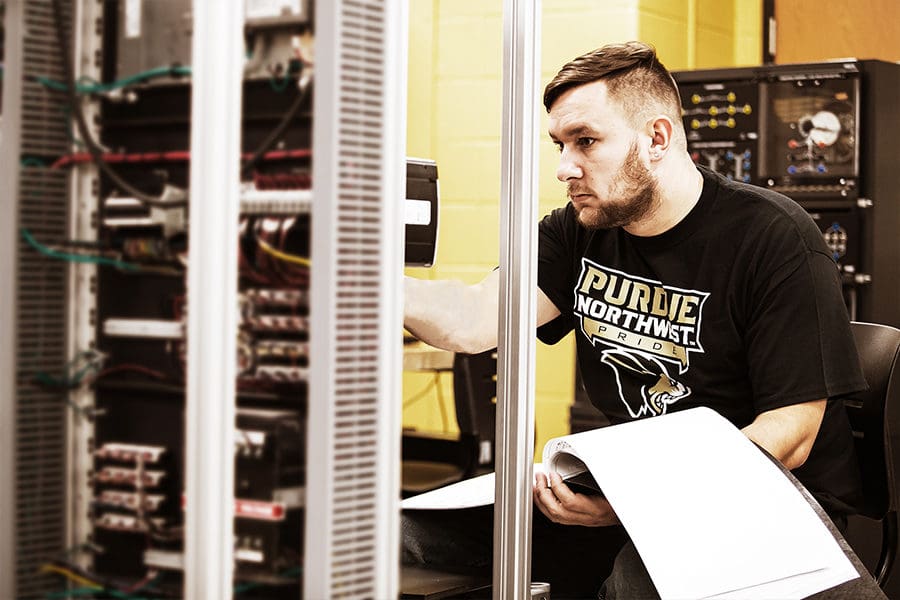 NSF CyberCorp Scholarship for Service
This unique program is designed to recruit the next generation of information technology professionals to meet government cybersecurity needs.
Learn More About NSF CyberCorp SFS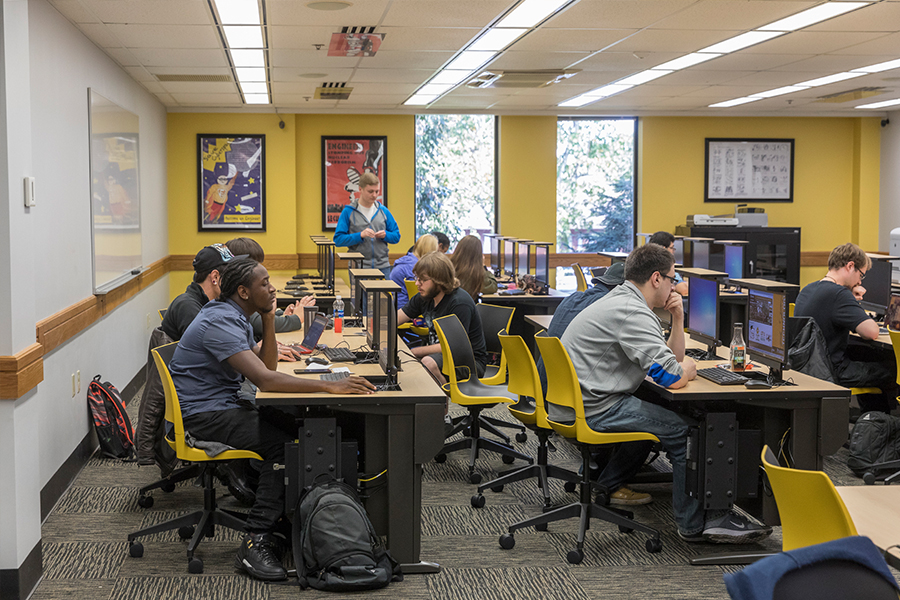 Department of Defense Cyber Scholarship Program
This scholarship is designed to encourage the recruitment of the nation's top cyber talent to help secure our nation against threats of information systems and networks.
Scholarship Package
Stipend: $25,000 per year for undergraduate and $34,000 per year for graduate.
Full tuition and education related fees.
Professional development allowance (travel, professional certification etc. (up to $6000 per year).
A book allowance (up to $2,000 per year).
Click here: NSF CyberCorps Program Official Site – for full details regarding the NSF SFS program.
2020 PNW CyberCorps Online Application is closed
A two-page Letter expressing interest in the NSF CyberCorps Scholarship program that includes a statement that indicates an understanding of all obligations and commitments.
Three Recommendation letters from at least one Cybersecurity faculty member who is familiar with the student's background (others could be your employer and other faculty members who have taught your courses and/or supervised you).
Unofficial transcripts (official transcripts will be required for final candidates).
Current Resume.
Please download three (3) Forms before filling the online application form, click the following three items Application Check List, Recommendation Form, Obligation Sign Form
The 2020 PNW CyberCorps Online Application is closed
Application Deadline: 2021 Date TBD
CyberCorps®: Scholarship For Service (SFS)
The SFS program provides funds to colleges and universities for student scholarships in support of education in areas relevant to cybersecurity. In return for their scholarships, recipients must agree to work after graduation for the Federal Government or, subject to approval of the NSF program office and OPM, for a State, Local, or Tribal Government in a position related to cybersecurity for a period equal to the length of the scholarship.
During the scholarship period, the students will participate in meaningful summer internships. Doctoral students may be allowed to replace their summer internship with a research activity following a recommendation from their academic advisor and approval of the NSF program office. The program's goal is 100% placement in government cybersecurity positions, which can only be reached through active cooperation among all parties involved. While SFS student participants are responsible for their own job searches, the SFS program office, through the U.S. Office of Personnel Management (OPM), provides several tools to aid in the job search and organizes an annual job fair. PIs and SFS scholarship students are expected to participate actively with OPM to secure both a summer internship and permanent placement in a Federal executive agency, or subject to approval, in the state, local, or tribal government organization. A limited number of students may be placed in National Laboratories and Federally Funded Research and Development Centers (FFRDCs). This number is set by the NSF program office each year.
Students must also participate in other SFS activities such as conferences, workshops, and seminars. These activities are aimed at developing a community of practice that will enhance students' individual and collective skills in an area increasingly important to the security of the United States. OPM partners with NSF in this program by providing internship and placement assistance to SFS scholarship students, by coordinating students' transition into government employment, by monitoring students' compliance with program requirements, and by assessing whether the program helps meet the personnel needs of the Federal government for information infrastructure protection. Grantee institutions provide scholarship support to students who compete successfully in a selection process developed by the institution, who meet the SFS eligibility criteria, and who are confirmed by OPM as qualified for employment in a cybersecurity related position.
PNW CyberCorps Program PCDP
The PCDP project will be primarily managed by the Center of Excellence for Cyber Security & Infrastructure Protection (CSIP) at PNW. As shown below, the PCDP project will serve 3 cohorts of 6 students each during the 5 year grant period. For each cohort, 2 undergraduate students (U) will be recruited from MVCC's IT Security Specialist AAS program and Ivy Tech's Cybersecurity AAS Program. These scholars will spend one year at their home institution to complete their associate degree and the last two years at PNW to complete their bachelor degree. Two scholars will be recruited from PNW's CIT program and will then be encouraged to accomplish their Master Degree in CIT Graduate program (G) in 3 years.
| COLLABORATED INSTITUTIONS | 2018 | 2019 | 2020 | 2021 | 2022 |
| --- | --- | --- | --- | --- | --- |
| Scholars at Moraine Valley Community College (MVCC) | 2U | 2U | 2U | | |
| PNW scholars from MVCC | | 2U | 4U | 4U | 2U |
| Scholars at Ivy Tech | 2U | 2U | 2U | | |
| PNW scholars from IVY Tech | | 2U | 4U | 4U | 2U |
| PNW scholars | 2U | 2U 2G | 2U 4G | 4G | 2G |
| Total | 6U | 10U 2G | 14U 4G | 8U 4G | 4U 2G |
Eligibility Requirements
To be eligible for the PCDP, a student must be a US citizen or lawful permanent resident. Students must be enrolled full time and be within three years of graduation with a GPA of at least 3.3 (for courses in PNW CIT Undergraduate Program Plan of Study) on a 4.0 scale (3.5 for graduate students for courses in PNW MS Technology, CIT Concentration Plan of Study). Additional program specific eligibility criteria are outlined below.
INSTITUTION
ELIGIBILITY CRITERIA
PNW
Undergraduate: a. Completion of all 100, 200 level courses that are listed in the first 4 semesters of the PNW CIT Plan of Study (PoS), b. receiving A for ITS250.
Graduate: Formally admitted to the M.S. of Technology, CIT Concentration, and completion of all pre-requisite courses.
Ivy Tech
Completion of all 100 level courses in Plan of Study of the Cybersecurity AAS Program
MVCC
Completion of all 100 level courses in PoS of the IT Security Specialist AAS Program
The scholarships are awarded primarily based on a merit basis.
Obligation and Commitments
All selected scholars are required to sign a written commitment:
Upon graduation, serve federal executive Agency, or subject to approval by OPM, in the state, local, or tribal government for at least the number of years required by the NSF Scholarship for Service Program.
Attend NSF SFS Job fairs (e.g., January at DC) for summer internship and full time positions at government agencies.
Before graduation, at least 1 summer internship (>10 weeks long) at government agency.
Maintain minimal GPA of 3.3 (undergraduate in the Major program) or 3.5 (graduate).
Participate in all required PNW CyberCorps Program workshops and required activities.
Meet with the project team and the placement office at PNW, MVCC, or Ivy Tech to secure summer intern and full time placement.
Willing to take security clearance and background check required for federal, local, or tribal government employment.
Application Assessment and Selection
Applicant pre-screening, 2021 Date TBD
Candidate Interview, ranking, and selection, 2021 Date TBD
Final Candidate Selection, 2021 Date TBD
Scholar signs OPM Service Agreement and PNW Service Agreement, 2021 Date TBD
Scholar candidates forwarded to OPM for approval, 2021 Date TBD
PNW CyberCorps Info Sessions
PNW Hammond Campus Info Session, 2021 Date and Location TBD
PNW Westville Campus Info Session, 2021 Date and Location TBD
Ivy Tech Valparaiso Info Session, 2021 Date and Location TBD
Ivy Tech South Bend Info Session, 2021 Date and Location TBD
Moraine Valley Community College Info Session, 2021 Date and Location TBD
A National Need
Cybersecurity workforce development the key to ensuring the nation has adequate capacity to protect information and information systems. In 2017, the U.S. employed nearly 780,000 people in cybersecurity positions, with approximately 350,000 current cybersecurity openings, according to a national study by US National Institute of Standards and Technology.
Based on Global Information Security Workforce Study 2017, the increase of annual workforce demand in cybersecurity in North America is 21%, and it is projected by Cybersecurity Ventures that there will be 3.5 million unfilled cybersecurity jobs by 2021.
Contact Us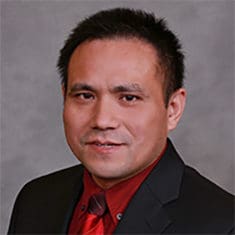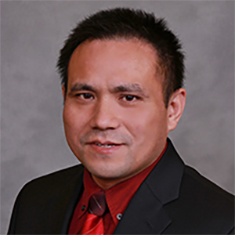 Professor, Computer Information Technology

---