Lunch and Lead: Mentorship and Sponsorship with Chareice White
January 10 @ 12:00 pm

-

12:45 pm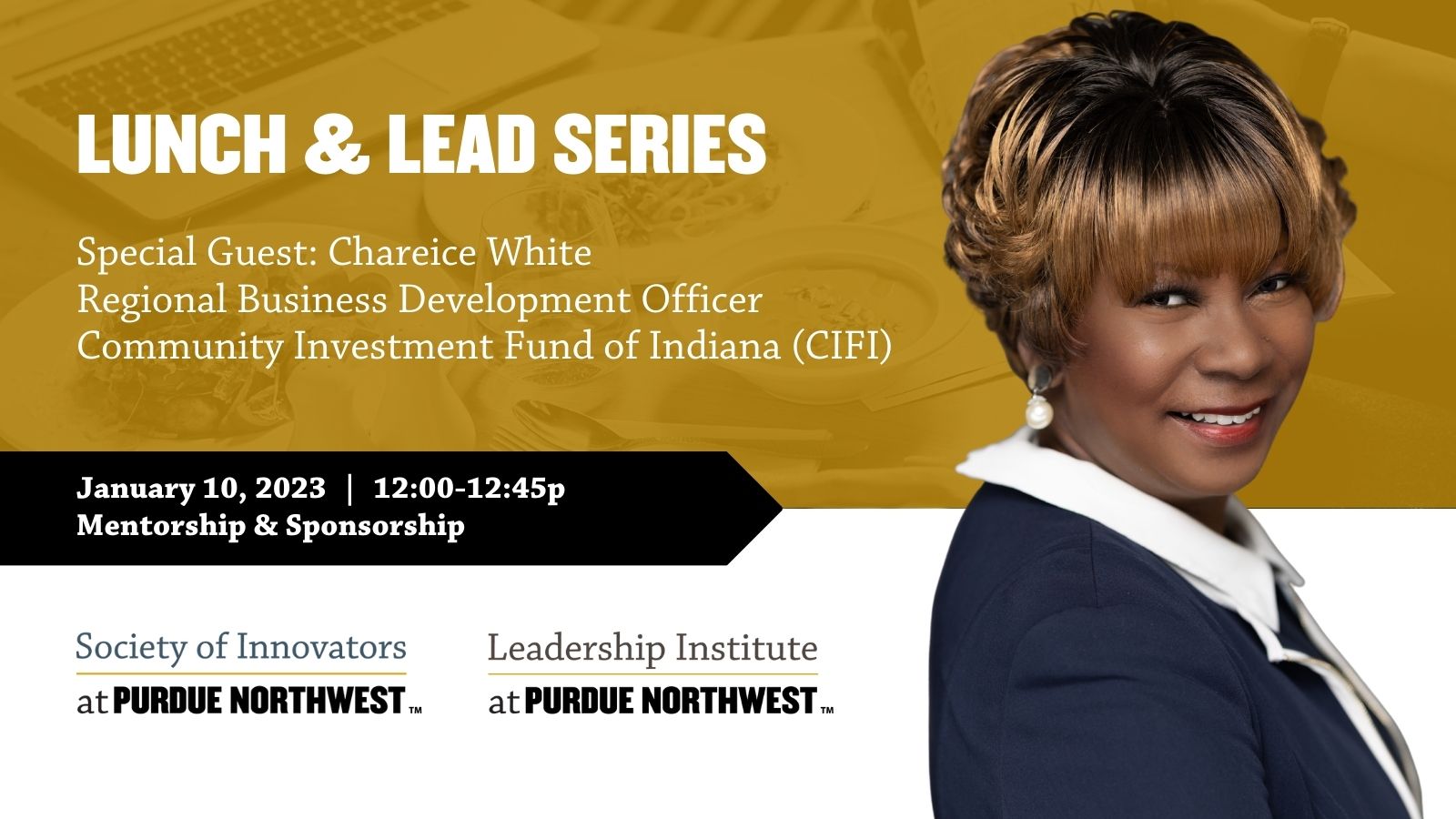 What is the difference between a mentor and a sponsor?
Mentorship and sponsorship are both professional relationships in which each person has a clearly defined role and has to be committed to being present and performing their role. Mentorship is usually needed to build a foundation of trust before your relationship can evolve into a sponsorship. Both are also proven to be more helpful with advancement than pursuing career goals all on your own.
In this month's Lunch and Lead, Chareice White will discuss both mentors and sponsors, the difference between the two, and how each have played a role in her career.
Chareice White is the Regional Business Development Officer for Community Investment Fund of Indiana (CIFI) located in Hammond Indiana. She promotes CIFI in the Northwest Region of Indiana, provides Business Development Services to clients and helps businesses prepare their request for financing. She is a recognized community leader having been awarded the Advocate for Youth Entrepreneurship by the Northwest Indiana Small Business Development for her outstanding contribution to youth entrepreneurship in 2021.
White is also the Founder and Chairman of the Board of ECIER Foundation which provides a structured educational program empowering youth to become innovative entrepreneurs. Under the direction of White, the foundation has provided scholarships to high school seniors and presently the foundation has college graduates.
Presented by the Leadership Institute and Society of Innovators at PNW, Lunch and Lead is a free virtual speaker series designed to help community and business leaders develop knowledge and skills while raising awareness of best practices from other leaders across Northwest Indiana and beyond.
To request a disability-related accommodation, please contact the Office of Equity, Diversity and Inclusion five days prior to the event at edi@pnw.edu, 219-989-2163 (Hammond Campus) or 219-785-5545 (Westville Campus).