"Who is hurt by racism? You might be surprised to find out…."
November 30, 2021 @ 12:30 pm

-

1:45 pm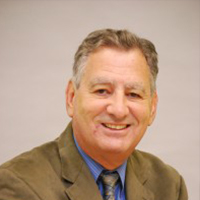 Alan J. Spector, Ph.D., Professor of Sociology and Center for Global Studies at PNW.
Racial discrimination and racist ideas are a reality in US society. Many people are confused about who is responsible. Many white people who don't consider themselves "racist" nevertheless imagine themselves forced into a competition with members of other race-ethnic groups. Heather McGhee and other researchers over the past fifty years have challenged this "Zero Sum" framework with evidence examining just what happens to the living conditions of white people when People of Color experience more discrimination or less discrimination. These issues will be explored in this forum.
Synchronous Zoom
To request a disability-related accommodation, please contact the Office of Equity, Diversity and Inclusion five days prior to the event at edi@pnw.edu, 219-989-2163 (Hammond Campus) or 219-785-5545 (Westville Campus).