Faculty Feature: Heather Augustyn
January 5, 2021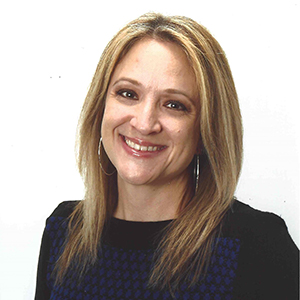 Heather Augustyn, lecturer in the English department, does a considerable amount of research in the history of ska music in Jamaica, the UK, the US and all over the world.
Her publications include books, scholarly journals, magazines and online publications and aim to provide recognition to this marginalized art form.
Augustyn's collection of ska oral history and artifacts is currently on display at the Archive of African American Music. Her current research includes a book on women in the 2 Tone era, which was the British era of ska music from 1979-1984.
Before coming to PNW in 2014, Augustyn was a correspondent for the Times of Northwest Indiana for 12 years. She also worked in Chicago at The Museum of Broadcast Communications, Clear Channel Communications, Planet Hollywood and Edelman Public Relations. She has been a frequent co-host and contributor for WBEZ, Chicago's NPR station. Augustyn's expertise has also provided her the opportunity to serve as consultant on ska and Jamaican music for documentaries.
Her teaching focuses on rhetoric and transferable skills, from the classroom to real-world applications. She encourages students to incorporate interviews as primary sources and she demonstrates this in her own scholarly and journalistic work.
Augustyn advises CHESS students to follow their interests.
She states: "If you follow your curiosity and interests, the jobs will follow—and good jobs, no less."
"Evidence shows that liberal arts majors end up making more money over the course of a lifetime from their jobs than do engineers. There are many reasons for this. So jobs and money will be there, therefore listen to your own instincts—they are shouting at you and telling you that this is the path and you belong here."