Featured Alumni Sara Welsh: A Love for History
July 15, 2021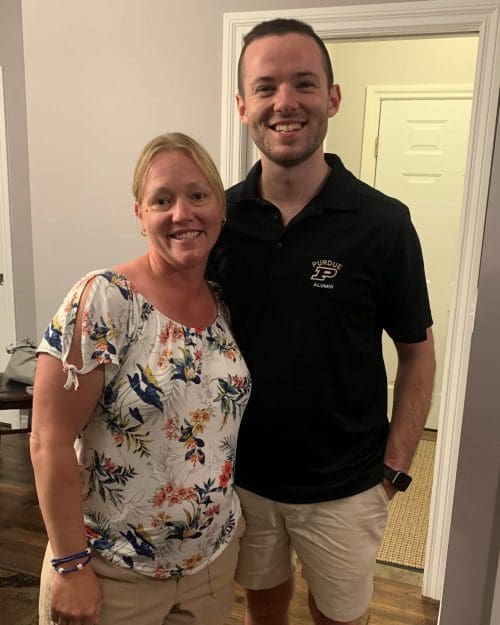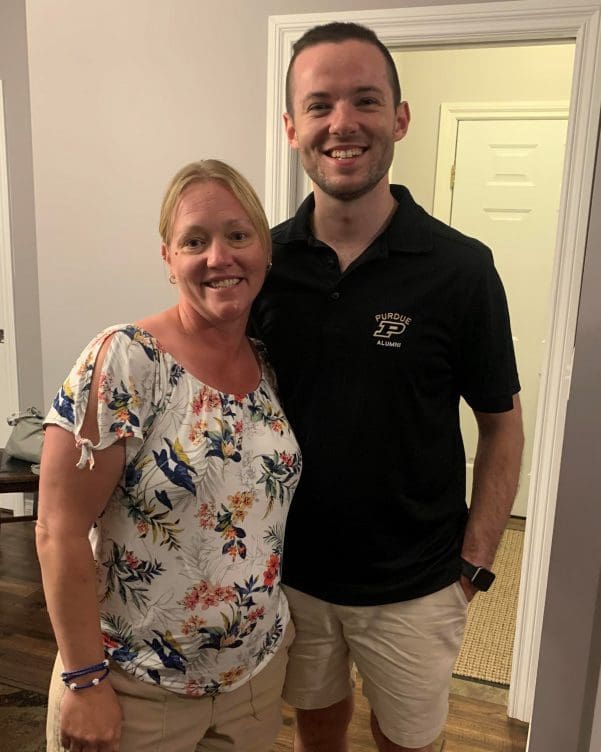 Sara Welsh graduated from Purdue Northwest with a Bachelor's in social studies teaching in 2006. She taught world and US history at Kankakee Valley High School from 2006-2020. She earned a Master's in History from PNW in 2018.  She is currently teaching economics and world history at Kankakee Valley High School. Recently, we asked Sara five questions about history, teaching and how her graduate degree impacts her life.
Why did you want to study history?
I have been fascinated with history for many years, but in truth, my love for history began when I was in middle school at Kahler Middle School (Dyer, IN).  I had three amazing teachers there who truly showed a passion for the subject and it was contagious. Mrs. Tanner, Mr. Doyle and Mr. Gilbert each showed me a different part of history and needless to say, I was hooked. I found that my fascination continued into high school.
After a bumpy beginning in college, as I was unsure what I wanted to do with my life, I finally came to the realization that teaching was the profession for me, and like those who influenced me, I wanted to teach history. I wanted to show students why history is so important and significant to this day, how it impacts their lives, how we have become the world that exists today. It's not just about dates and facts; it is a series of stories to be told.  And so, to this day, my passion and love for the subject continues and I strive to show my passion and enthusiasm in the classroom.
How has your master's in history helped you professionally?
When I decided to leave the classroom to raise my children, it was not a decision I came to lightly. I also knew that I wanted to continue my education on some level. With my passion for the subject, I decided a Masters in History was the natural choice. It was one of the best decisions I have ever made. Not only was I able to continue to indulge in topics that fascinated me, but I expanded my knowledge base, which I knew would ultimately make me a better teacher. It allowed me the opportunity to teach at the college level at Purdue Northwest and Ivy Tech, which I feel only enhanced my teaching abilities.
Now that I have returned to the high school classroom, I feel the knowledge I gained in the years I spent working on my master's has been extremely valuable.  There are numerous topics on which I can expand the stories to make them more interesting, and in many cases more valuable to my students. They can all read the textbook. My students look to me to take them beyond the text and I can do just that better than ever these days. I am a storyteller and my Master's in History has enabled me to tell stories on a deeper level than ever before.
How has studying history impacted your ability to teach other subjects? 
In my first year back in the classroom, I taught U.S. history and economics. Next school year I will teach economics and world history. The history classes are obviously where my knowledge and passion shines, but economics is different.  I had never taught it before, and in fact, I have only recently added it to my teaching license.
I was not sure initially if I would love teaching it as much as I love teaching the history classes, but I quickly learned that my knowledge of history has been invaluable to teaching my economics class. There are so many events and reasons for the economic decisions made around the world. We discuss different governments and economies and why they emphasize the ideas that they do.
I have found that I can still tell stories to help my students understand the importance that economics plays in their everyday lives. Just like in my history classes where I use my knowledge to not only explain an event, but also explain why it is significant to students in today's world, I find that I can do the same thing with economics. I want my students to be informed and well-rounded citizens, and my knowledge of history allows me to give background information that further explains certain concepts and ideas.
What is your favorite thing about being a teacher?
Of all the previous questions, this one is the toughest to put into words. Our job as teachers is to educate, but it is so much more than that. We have a unique opportunity to share our love of learning with the students we teach. We have the opportunity to reach students on a different level than parents and peers. Not all of us will impact every student, but there will be some who find value in what we have to offer.
In the end, I think that is what I enjoy most about teaching. I know so many adults who say, "Ugh, I hated history.  It was so boring." I want to show my students that history can be exciting and interesting, and that we are always uncovering new information. I want to tell stories in a way that keeps them engaged and interested.  I want to connect with them.
My return to the classroom this year has shown me that I still have that ability. In fact, I believe I have gotten better at forging connections. My deeper knowledge base has opened up many new possibilities for me and I love that I can share my passion with the students who walk into my classroom.  I enjoy connecting with students and inspiring them to follow their own passions.
How has studying history impacted your life on a personal level?
My career gives me the opportunity to talk about history on a daily basis. But on a more personal level, it has also been a valuable asset. I understand more of the events taking place today and the history behind the current stories. I can have discussions with my peers about how history has played a role in many of the events taking place in the world today.
I have three young boys at home and they all have asked me questions about historical events as they learn about them.  My oldest son is particularly interested in learning more about historical events and I am more than happy to share my knowledge with him.  I still read books and watch shows that continue to expand my knowledge of history. Studying history has given me a passion to pursue, and I am always hungry for more knowledge.  There is something truly fascinating in the stories of our past.