Gabis Arboretum at Purdue Northwest announces summer concert lineup
June 9, 2022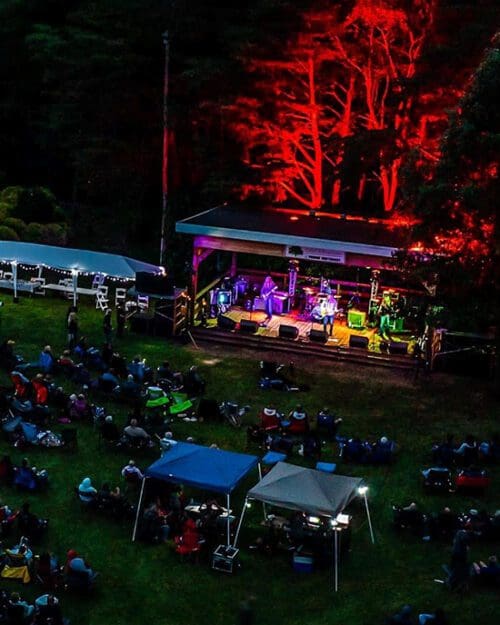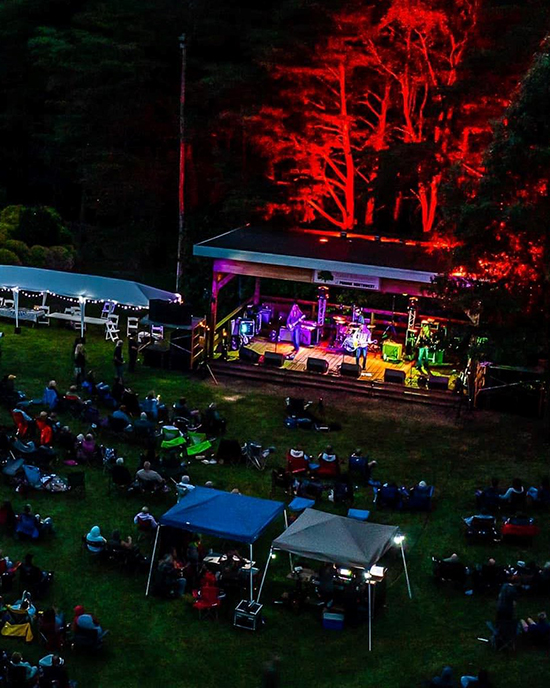 Relax under the stars at Gabis Arboretum at Purdue Northwest this summer and enjoy a great concert lineup on June 24, July 1, July 15, August 12, and September 16.
The series includes nationally acclaimed tribute bands playing favorite hits by Elvis, The Beatles, and Cream as well as original music by a Chicago Blues Festival headliner and Chicago's original jam band, Mr. Blotto.
MegaBeatles will kick off the series at 7 p.m. on June 24 by recreating the beloved music of The Beatles. The band features members of local groups Chris and Lou and The Crawpuppies. The concert will be a great night for families to dance and sing along to the classics!
One week after the MegaBeatles show, The Music of Cream will take the stage at 7 p.m. on July 1 for their Disraeli Gears & Clapton Classics tour. This will be the last chance to see this international touring band before they go overseas. The Music of Cream features family members of Ginger Baker and Eric Clapton. This concert will be a salute to the most explosive super group in the hands of those who knew them best.
The full 2022 Acorn Concert Series Schedule Includes
June 24: MegaBeatles, recreating the music of The Beatles, start time 7 p.m. with opening acts The Crawpuppies and Chris & Lou
July 1: The Music of Cream, performing hits by Eric Clapton, Blind Faith and Cream, start time 7 p.m. with opening act Lauren Dukes
July 15: Toronzo Cannon, a Chicago Blues Festival headliner by night and CTA bus driver by day, start time 6 p.m. with opening act Planetary Blues Band
Aug. 12: A Rock n' Roll Tribute from Elvis to The Beatles featuring The Neverly Brothers, start time 7 p.m. with opening act Chris & Lou
Sept. 16: Mr. Blotto, Chicago's original Jam Band, start time 7 p.m. with opening act Phantom Zone
Get Acorn Concert Series Tickets!
"The Acorn Concert Series has become one of our most important fundraisers," said Stephanie Blackstock, executive director for Gabis Arboretum. "The proceeds from this series will support the restoration of northern Indiana's natural landscape and enhance our hands-on education programs that teach local youth about the importance of conservation."
WildRose Brewing and local food vendors will be on-site selling beer, wine and food. No outside alcohol is allowed.
All concert times are Central Daylight Time (CDT) and gates open 30 minutes before show time. Concerts will be held rain or shine. Ticket prices vary per show and can be purchased at pnw.edu/gabis-concerts. Member discounts are available.
The concert series is sponsored by CR Painting, NIPSCO, WildRose Brewing, Wille Stiener & Brust and Indiana Beverage.