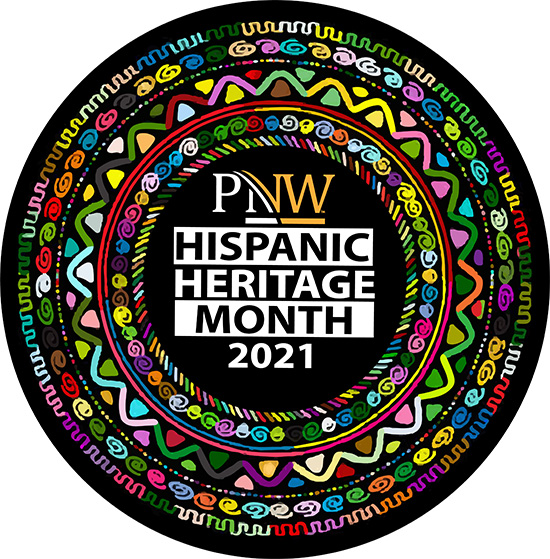 Hispanic Heritage Month
Join our annual celebration of the culture and history of the U.S. Hispanic and Latinx communities! From "Anything for Selenas" to Mexican Independence Day Celebration, enjoy food, fun and examinations of Hispanic Heritage.
Register for Hispanic Heritage Month Events
PNW supports and acknowledges the rich Latinx community on campus and in surrounding areas.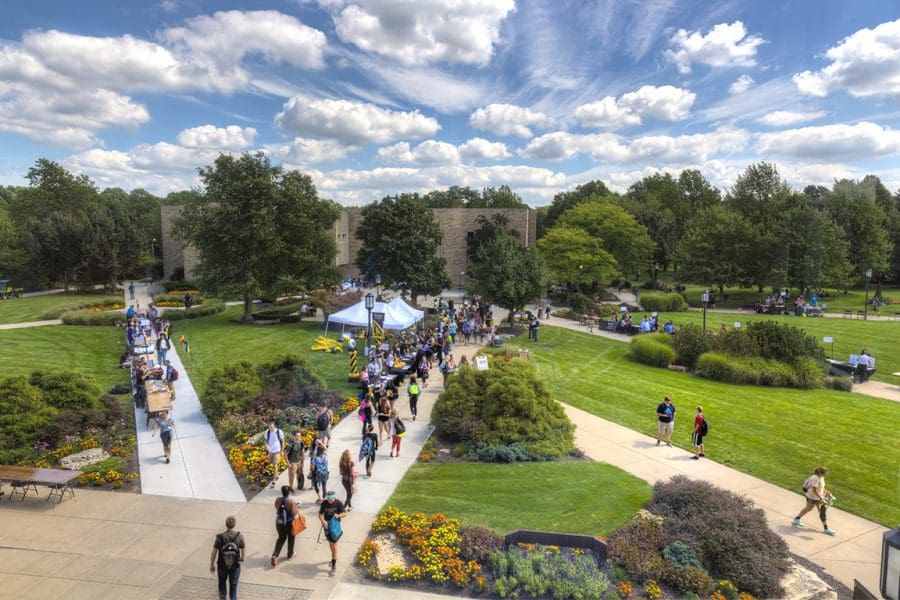 Hispanic Heritage Festival
October 15, 5 to 9 p.m.
Hammond Campus, Founder's Plaza
Come along as we celebrate the diversity and richness of the Hispanic/Latinx community. Free food, live entertainment and family-friendly activities will be offered.
Hispanic Heritage Month Events
From festivals and celebrations to inspiring career talks, explore the range of events offered as part of Hispanic Heritage Month.
---
september 21, 11 a.m. to 1 p.m.
Westville Campus, LSF 170A
Join the Unidos Club for our second annual Anything for Selenas event as we pay tribute to the Queen of Tejano Music. A day of crafting, pizza and cumbia – Selena style. Design your own Selena hat until "no me queda más" glitter and rhinestones. 
---
Movie Night at Gabis Arboretum
September 23, 7 p.m.
GABIS ARBORETUM
Celebrate PNW families and honor Hispanic Heritage Month with a movie night featuring the film "Selena." This event is a collaboration between student life and the alumni community.
---
Looking Local: East Chicago's Latina/o Histories
october 1, 10 a.m. to 11 A.m.
Hammond Campus, GYTE 103
This two-part event explores the rich history of Latinas and Latinos in East Chicago, Indiana.
The first part will feature speaker Emiliano Aguilar, a Ph.D. candidate in History at Northwestern University and graduate of PNW. It will familiarize students with various kinds of primary sources, such as City Council Meeting Minutes, newspapers and interview transcripts. The workshop will teach students how a historian interrogates a source and the limitations of these sources.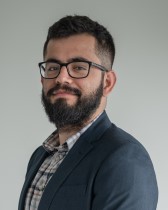 A native to East Chicago, Indiana, he attended Wabash College in Crawfordsville, IN, and majored in English and History. After completing his undergraduate degree, Emiliano attended Purdue University Northwest and earned his M.A. in History.
Emiliano's dissertation, "Building a Latino Machine," focuses on how the ethnic Mexican and Puerto Rican community of East Chicago, Indiana navigated corrupt machine politics to pursue their inclusion into the city. The narrative will trace the transition of Latinos from cogs in the political machine to eventually becoming the machine itself. During this transition, these communities engaged in unethical political behavior, including kickbacks, ghost payrolls, patronage politics, and vote tampering. Journalists across the United States framed East Chicago in the 1970s as "the last political machine in America."
His work has been featured in Belt Magazine, Immigration and Ethnic History Society's Blog, and Indiana Historical Society Blog. He has spoken about his work and Latinx History in the Midwest on PATV Channel 18 and Valparaiso University's Welcome Project. Look for his work in the forthcoming Latinx Placemaking in the Midwest: Building Sustainable Worlds (under contract with the University of Illinois Press) and Dispatches from the Rust Belt: Volume III, The Best of Belt Magazine 2020.
Outside of his research, Emiliano is an avid reader of science fiction, fantasy, and graphic novels. Emiliano's hobbies include homebrewing and tabletop gaming.
The Borders of Queer Latinidad
october 6, 12 to 1:30 p.m.
ZOOM
This events starts a conversation about Queer Latinidad, an imaginary community situated at the intersections of race, gender, sexuality and nation and features speaker Ruben Zecena, an assistant professor of English at Texas State University.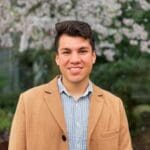 Ruben Zecena is an assistant professor of English at Texas State University. He explores the cultural productions of queer and trans migrants as important avenues for imagining the world differently.
Born in El Salvador, Ruben is on a constant search for "home" and specializes in queer migration studies, border studies, and Latinx literature and culture. His scholarship appears or is forthcoming in WSQ: Women's Studies Quarterly, Constellations: A Cultural Rhetorics Publishing Space, Diálogo, an Interdisciplinary Studies Journal, Border-Lines, amongst others. He is currently working on a book tentatively titled, Impossible Possibilities: The Unruly Imaginaries of Queer and Trans Migrants, that analyzes how queer and trans migrants in the U.S. forge a sense of self within and against the frameworks of the nation-state.
october 15, 5 to 9 p.m.
Hammond Campus, Founder's Plaza
Come along as we celebrate the diversity and richness of the Hispanic/Latinx community. Free food, live entertainment and family-friendly activities will be offered. This event is open to the PNW students, faculty staff, and to the community.
To request a disability-related accommodation for these events, please contact the Office of Equity, Diversity and Inclusion at edi@pnw.edu or (219) 785-5545 five days prior to the event.
Afro-Latino Founding of the American Colonies
SEPTEMBER 13, 5:30 to 7:30 P.M.
Hammond Campus
This event explores the Afro-Latinx founding of the American Colonies specifically, looking at the Florida region of the US. In addition, a discussion will follow on contemporary Afro-Latinx issues and visibility.
---
7th Annual Spanish Club Mexican Independence Day Celebration
September 15, 5 to 7:30 p.m.
Hammond Campus, Founder's Plaza
Bring your friends and family and immerse yourself in the Mexican culture. Enjoy delicious food, experience cultural performances and participate in dance lessons, games and other festivities.
---
Sponsors
A special thanks to our sponsors for helping make this year's festivities possible!
Mas Tacos
MÁS TACOS means more tacos or most tacos in English. In other words no fun size/street size tacos sold here, you get MÁS for your buck at MÁS TACOS.