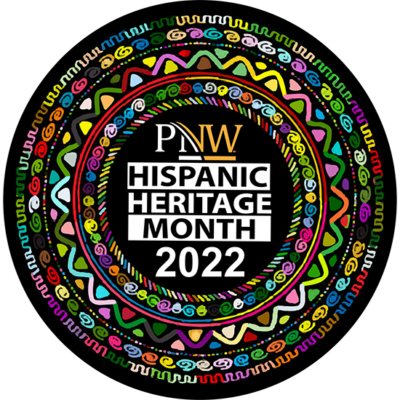 Hispanic Heritage Month
Thank you to everyone who joined our annual celebration of U.S. Hispanic and Latinx communities! See highlights below.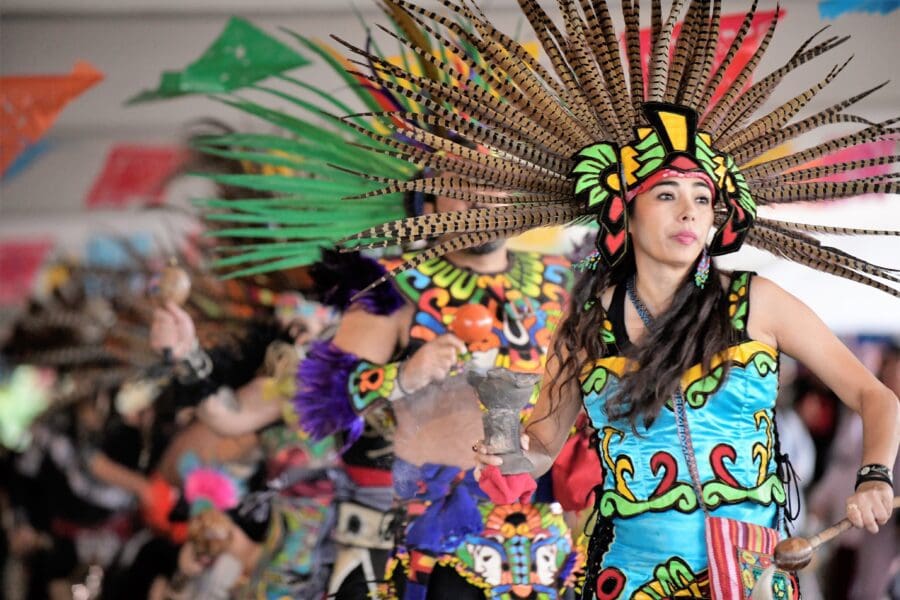 PNW Brings Together Culture and Community at Second Hispanic Heritage Festival
GreatNews.Life shares photos and highlights from Purdue University Northwest's second annual Hispanic Heritage Festival. Held on PNW's Hammond campus, the festival featured vendors, food and live entertainment, including a dance performance from Danzantes Aztecas.
Tuesday, September 13
5 to 8:30 p.m.
Founder's Plaza
The PNW Spanish Club invites you to bring your friends and family and immerse yourself in the Mexican culture. Enjoy delicious food, experience cultural performances, games and other festivities!
---
Saturday, September 17
4 p.m. to 9 p.m.
Meet staff from the Chicago Fire team to learn about jobs in sports management and then watch the team play at 7 p.m.! There are ONLY 50 spots for this opportunity so make sure to register fast to hold your spot.
---
Monday, September 19
Noon to 1 p.m.
Learn some tips and tricks about going to college and how to make the best out of your college experience. Make your college experience the most successful one for you!
Iris Sanchez, Director of Hispanic Serving Institution Initiatives, will be speaking in LSF018 at noon on Monday, September 19. This event is hosted by the Office of Hispanic Initiatives.
---
Hispanic Heritage Parade
Sunday, September 25
Noon
Join us for the 6th annual Hispanic Independence Parade sponsored by H.U.G.S Cultural Committee of Hammond.
The parade will start promptly at 12:00 pm at Morton High School in Hammond, IN and end at Purdue University Northwest's Hammond Campus. The parade route will go west on 169th Street, turn left (south) on Kennedy Ave, turn right (west) on 173rd Street, and end at Purdue University Northwest.
---
Hispanic Heritage Festival
Sunday, September 25
Join us as we celebrate the diversity and richness of the Hispanic/Latinx community!
Typically observed from September 15 – October 15, Hispanic Heritage Month is an annual celebration of the culture and history of the U.S. Hispanic and Latinx communities. Purdue Northwest supports and acknowledges the rich Latinx community on campus and in surrounding areas.
This year's festival will take place immediately after the Hispanic Independence Parade in Hammond, sponsored by the H.U.G.S. Cultural Committee. Food, live entertainment, and family-friendly activities. This event is open to the PNW students, faculty, staff and to the community. We will be celebrating rain or shine and look forward to seeing you at this year's festival!
---
September 27
6 p.m. to 7:30 p.m.
Come join the Honors College for Salsa Lessons!
Amaze your friends and yourself with how fantastic you'll dance after lessons with our amazing instructor, Sylvia Lopez. Everyone is welcome!
---
Wednesday, September 28
11 a.m. to noon
Alumni Hall
Join the Honors College as we welcome Guest Speaker Victor Garcia, the President and CEO of the Northwest Indiana Food Bank.
Victor Garcia oversees The Food Bank of NWI, an organization that has been fighting against food insecurity as far back as 1982, distributing more than 4.5 million meals each year across Lake and Porter counties. He will lead an informative discussion on leadership and his path to success.
---
Wednesday, September 28
Noon to 1:30 p.m.
Calumet Room (SULB 105F)
Join the Campus Ambassadors for an afternoon to watch a documentary exploring impactful Hispanic world-changers with lunch celebrating their culture. This week's documentary is a collection of Afro-Latino Shorts. Join us to view and discuss shorts like "Stop," "Life Between Borders: Black Migrants in Mexico," "Ode to Pablo" and more.
---
Thursday, September 29
11 a.m. to noon
Alumni Hall
"In just a few years, Latinx will be a third of the US population! It is very clear that the corporate world is not prepared. Latinx culture is rich in incredible traits and "superpowers" that help organizations achieve unbelievable growth and success. Businesses are missing out on this competitive opportunity because of current norms and biases. Let's close the gap… and take intentional actions for a greater future."
Join the College of Business & College of Engineering and Sciences for a conversation with author, speaker and Associate Vice President of Global Talent Acquisition at Eli Lilly, Jennie Lopez. She will discuss how unlocking one's individual superpower can be a game changer, personally and professionally.
---
Saturday, October 1
Dowling Park
Enjoy back-to-back action as both soccer teams compete versus conference foes!
Noon – PNW Men's Soccer vs. Davenport University.
2:30 p.m. – PNW Women's Soccer vs. the University of Wisconsin – Parkside.
Special guests include elementary and middle school students celebrated for their great character.
Students get free entry with a valid student ID.
---
Monday, October 3
4 p.m. to 7 p.m.
Alumni Hall
Come learn about the vast variety of different Latino Cultures around the world and represented at PNW with Alpha Psi Lambda!
We will have face painting to highlight Dia de los Muertos as a tradition in many Latin American countries.
REGISTER TO ATTEND ON MYPNW LIFE
---
Monday, October 3
2 p.m. to 3 p.m.
Library Student Faculty Building (LSF 144) – Westville Campus
Experience an afternoon of Spain with the Office of Hispanic Initiatives! There will be a flamenco ensemble with musicians and flamenco dancers. We will also have an array of Spanish tapas!
---
Tuesday, October 4
7 p.m.
Alumni Hall
Spend an evening learning about the legendary Queen of Salsa, Celia Cruz. Come listen to some of her most popular songs performed by local Salsa singer, Sylvia Lopez. The Celia Cruz Tribute will have you dancing to beautiful Cuban rhythms.
---
Wednesday, October 5
Noon
Alumni Hall
Join Student Life for an afternoon with journalist and comedian Ana Belaval from "Around Town" on WGN Morning News. A four-time Emmy Award Winner and Puerto Rico native, Ana previews notable attractions, people and activities with a dose of improv in her signature funny and fluent style.
---
Wednesday, October 5
4 p.m.
LSF 144
It's a Paint Nite with the Lubeznik Center for Arts!
Join us for painting, music and refreshments in honor of Hispanic Heritage Month.
---
Saturday, October 8
10 a.m. to 2 p.m.
Morton High School
The Hammond Hispanic Community Committee hosts its 19th annual Latino Resource Fair at Morton High School!
The event is open to families and students of the School City of Hammond. Connect with 75+ resources in education, health care, business, and more. Get FREE services and support, including haircuts, eye exams, vaccinations, and teeth cleaning. In addition, 21st Century Scholars students will learn how to keep their scholarship in high school and beyond.
---
Wednesday, October 12
2 p.m.
CLO 316
Join CHESS for an exploration of Latinx literature!
---
Wednesday, October 12
5 p.m. to 6 p.m.
Calumet Room (SULB 105F)
Join the Office of Hispanic Initiatives and guest speaker Emmanuel López for a workshop on how to increase your chances of winning a scholarship!
Emmanuel López is a first-generation professional who has obtained an Associate's, Bachelor's, Master's and honorary degree. He is currently the Assistant Director of Transfer Admissions at Governors State University. He also serves as the Vice-Chair for the Hispanic Alliance for Career Enhancement (HACE) Chicago Auxiliary Board.
---
Friday, October 14
5 p.m. to 7 p.m.
Alumni Hall
Join Unidos and TRIO Student Support Services for our third annual Anything for Selenas event as we pay tribute to the Queen of Tejano Music.
A night of trivia, games, food, and cumbia ~ Selena style ~
Design your own Selena hat or earrings hasta que "no me queda más" glitter and rhinestones.
Laugh with friends as you guess trivia (limited prices available).
Bring your dancing shoes because you'll want to "bailar esta cumbia."
The night is sure to create "fotos y recuerdos" so bring your amigos, primos y comadres.
We are MUY EXCITED!
---
Sunday, November 6
9 a.m.
Wicker Park, Highland, IN
Celebrate El Día de Los Muertos (Day of the Dead) with a 5K run/walk! The race will be held at Wicker Park in Highland, IN. Runners and walkers will be cheered on with entertainment throughout the race, and there will be prizes for best runner and best costume. A post-race party will provide authentic Mexican and Latin American treats and activities. Bring your friends and family!
Highlights from This Year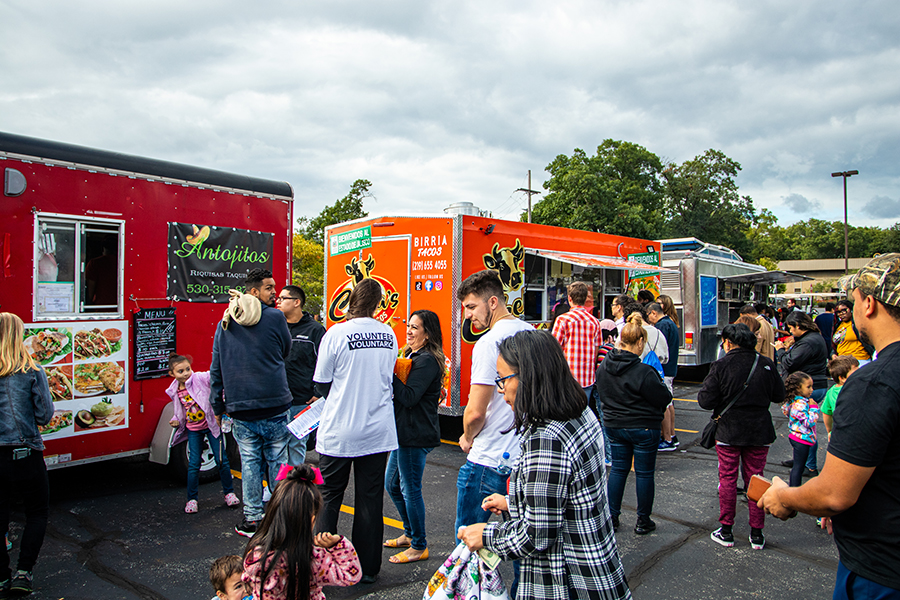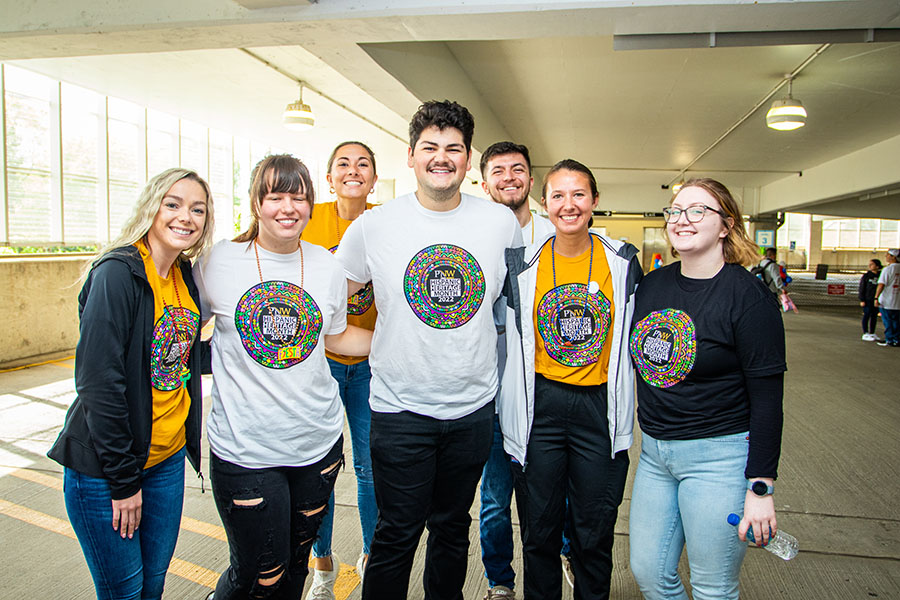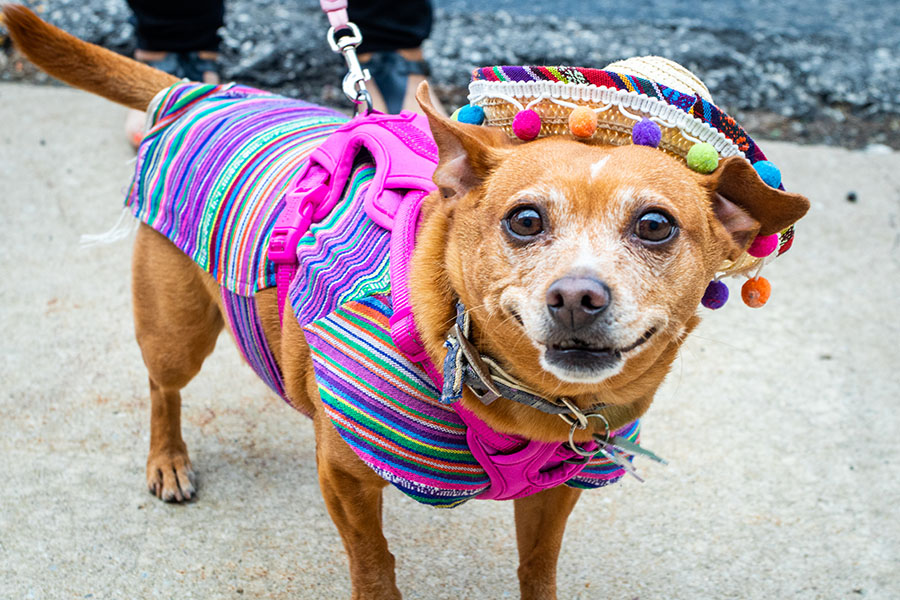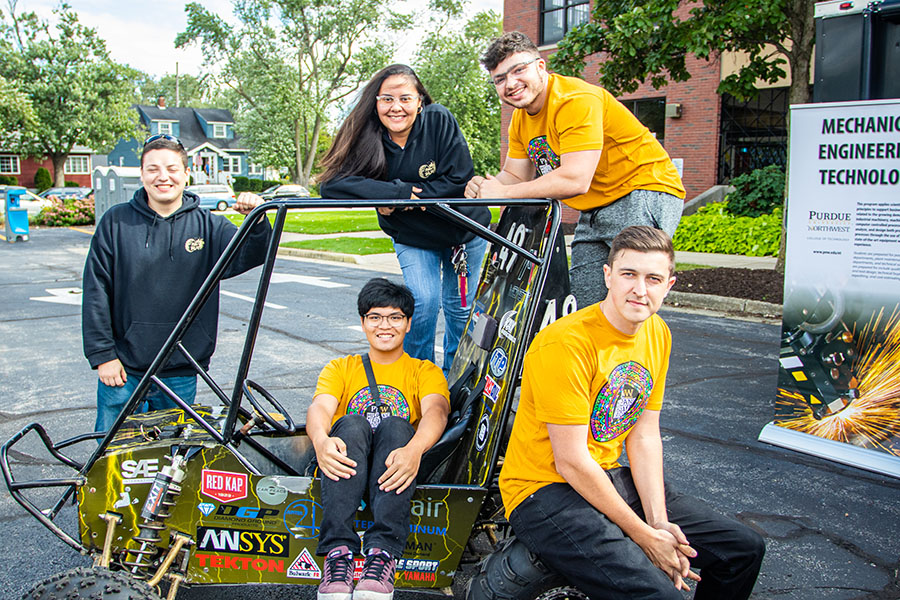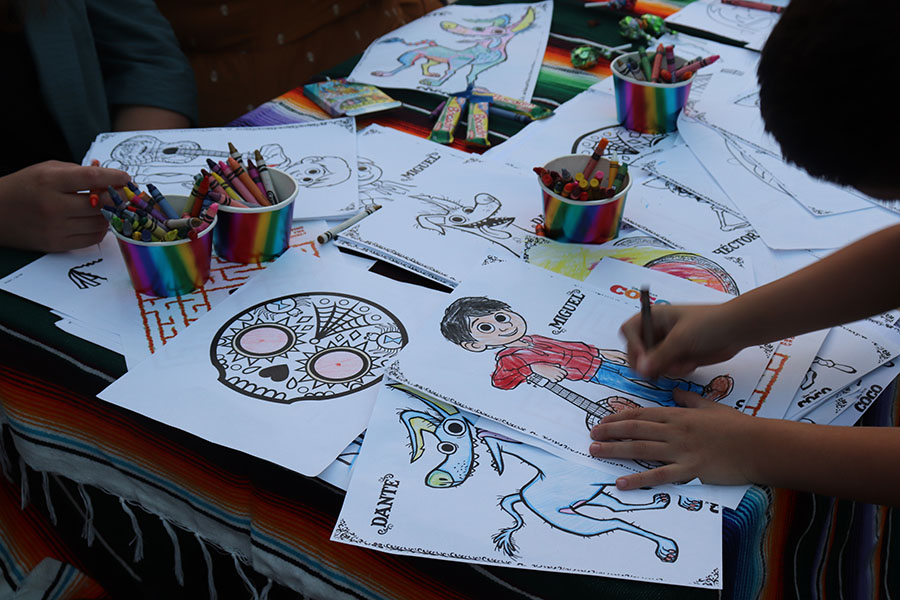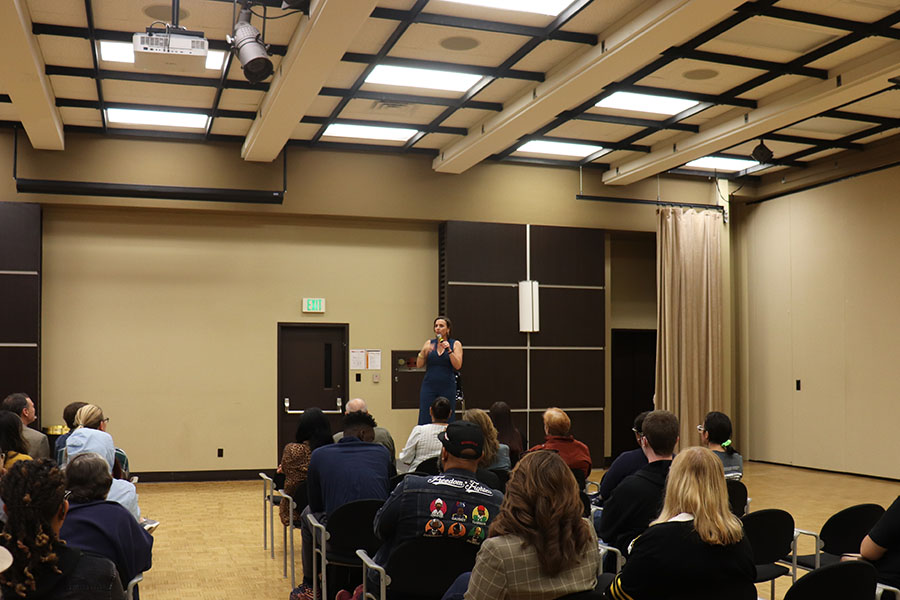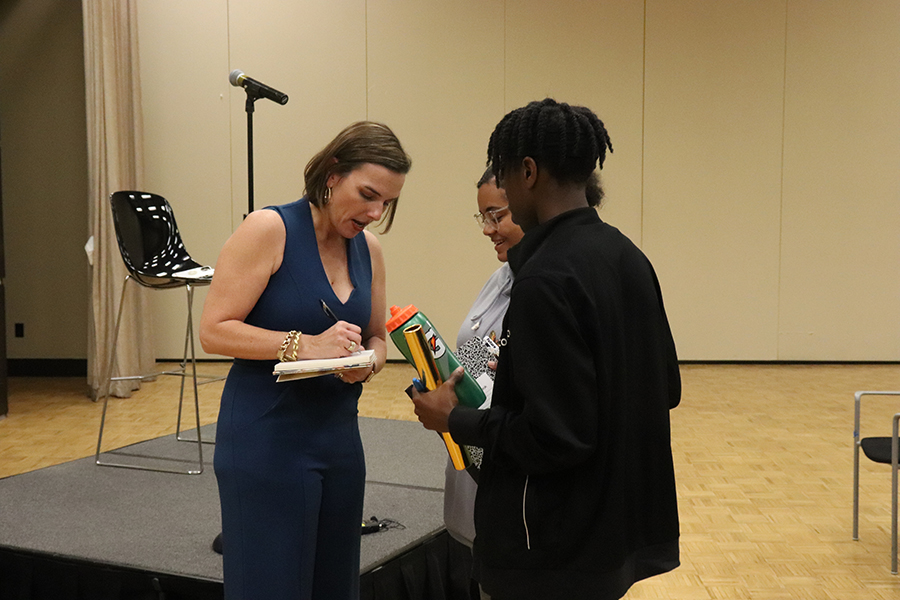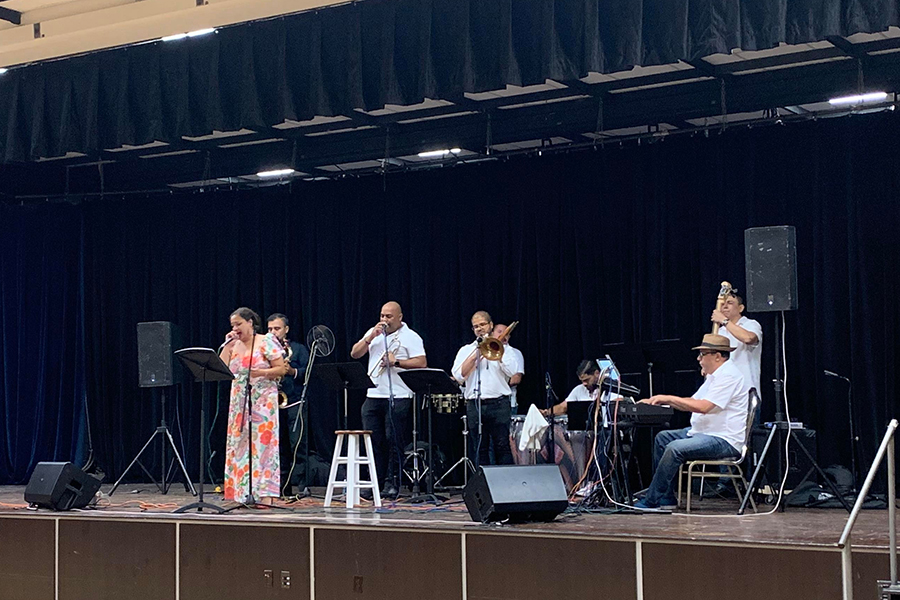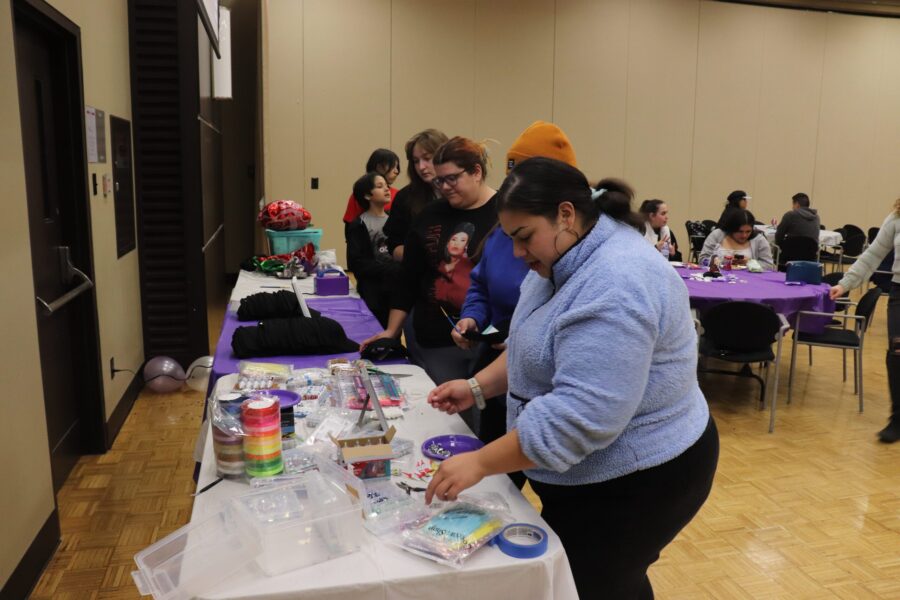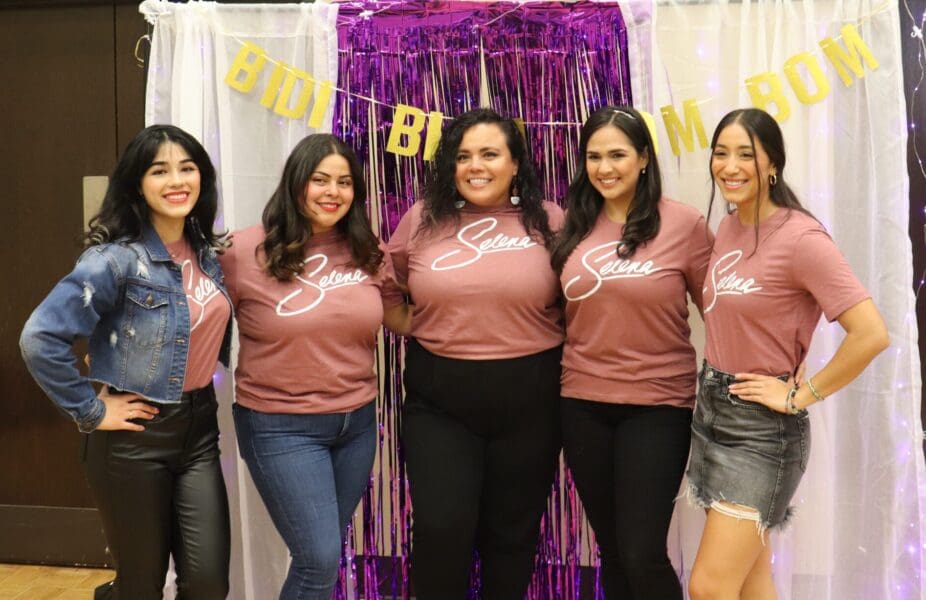 ---
Partners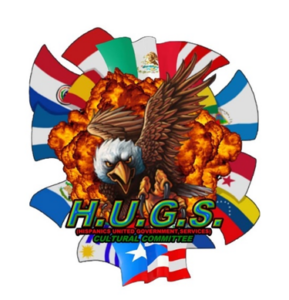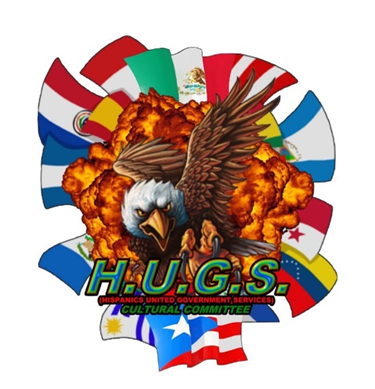 HUGS was founded in 2017 to bring Hispanic Cultural through a parade and pageant to the city of Hammond. The pageant is an empowerment class to prepare our young woman to the corporate world.
Alberto Ochoa, Founders of HUGS/President/Event Co-Coordinator
Marcelo Garcia, Vice/Parade Coordinator
Rosa Maria Rodriguez, Founder of Pageant
Araseli Ochoa, Parade and Treasurer
Yvonne Rocha, Event Co-Coordinator
219-871-9813
Hispanicindependenceparade@gmail.com
To request a disability-related accommodation for this event, please contact the Office of Equity, Diversity and Inclusion at timothyg@pnw.edu or (219) 989-2163 five days prior to the event.