History Student Lands National Parks Women in Science Summer Internship
August 11, 2020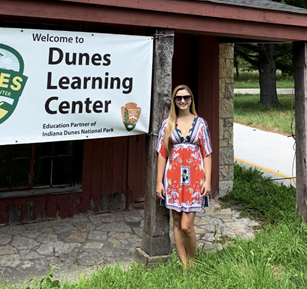 Ariana Bulatovich, History MA major, was excited to be chosen for the National Parks Women in Science internship this summer. She was encouraged to apply for the internship by her history professor, Kathy Tobin, Ph.D. 
With the internship, Ariana is charged with finding women in science working at the National Park Service. She interviews them about their work and research and submits and article about what she learned.
Ariana believes her time in the history department helped prepare her for this internship by helping her to hone her research and writing skills. After graduation, Ariana plans to teach history.
She stated, "I want everyone to be as excited as I am about learning and researching different events in history."