Promote National and Regional Growth through Discovery and Innovation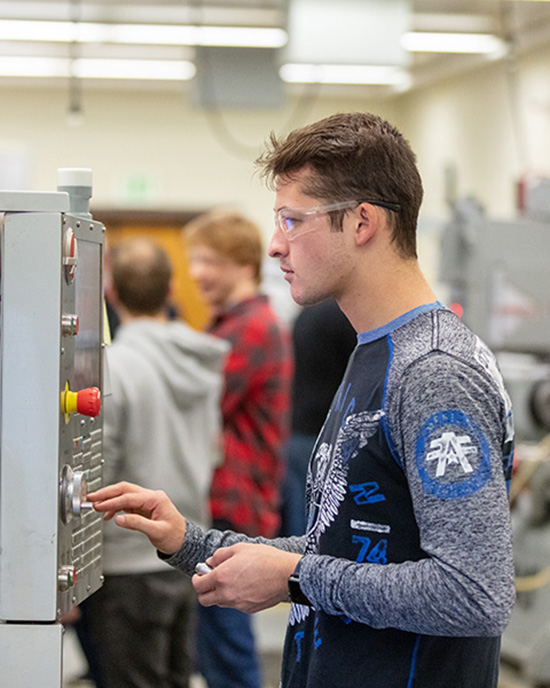 PNW is uniquely equipped to strengthen and enrich our surrounding communities in ways that are mutually beneficial for internal and external stakeholders alike.
As a comprehensive metropolitan university, PNW strives to create new knowledge that transforms lives and communities, driving advancements in science, technology, commerce, and cultural expression through research and engagement. PNW will continue its work to create pathways for regional economic growth as well as meaningful career opportunities for students.
---
Goal One: Increase Metropolitan Impact and Community Engagement Through Research and Strategic Partnerships
Strategy: Formalize structures for external engagement to cultivate and manage strategic university partnerships.
Strategy: Support faculty research that contributes directly to regional development — intellectual, cultural, economic, and social.
Strategy: Develop systems and processes to measure and analyze institutional impact on surrounding metropolitan region.
Goal Two: Expand PNW's Scope as a Driver for Intellectual, Cultural, Social and Economic Impact in Northwest Indiana.
Strategy: Promote grant development and research initiatives that include regional economic and workforce development components.
Strategy: Expand and coordinate PNW "Lecture Events" (thematic—perhaps a Pride Lecture Series/Pride in Action/Pride in Research/Pride in Innovation/Pride in Community/Pride in Service; Beyond the Field Speaker Series [Athletics]; Technology for Good…).
Strategy: Conduct an Institutional Economic Impact Analysis/Develop metrics and track outcomes to document the essential impact of PNW graduates on the regional economy; incorporate this impact statement into branding and marketing campaigns.
Goal Three: Increase the Quality and Scope of Collaborative, Interdisciplinary Research Focused on Real-World Challenges in the Surrounding Community, Incorporating this Research into the Student Experience
Strategy: Engage and support faculty in high-quality scholarly and creative work including interdisciplinary collaboration.
Strategy: Encourage research projects and contract opportunities which support initiatives with regional impact.
Strategy: Target support with enhanced processes for increasing student-faculty research and creative collaboration.