NWI Forward: COVID-19 Questions with Heather Ennis
May 13, 2020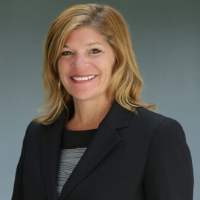 As the COVID-19 global health (and economic) crisis continues to wreak havoc on Northwest Indiana, business executives and community leaders alike are stepping up to help us adjust to a vastly changed landscape. 
In addition to online community conversations and educational workshops, our organizations reached out to a group of Northwest Indiana leaders that represent a wide variety of industries and roles. From shifting how their entire team does business to leading county-wide emergency responses, they are showing us a way forward.
NWI Forward is a collaborative effort between the Society of Innovators and Leadership Institute at Purdue Northwest.
COVID-19 Questions with Heather Ennis
Heather Ennis is President and CEO of Northwest Indiana Forum. The Forum is the regional voice for the business community and premiere source of a full package of services that promote economic development and retention of quality jobs. With more than 130 investor organizations, the Forum's mission is to increase the broad-based wealth in Northwest Indiana through economic development.
How has this crisis been similar to events like 9/11 or the 2008 recession and how is it different?
It is similar in the fact that it unites people, and everybody's feeling the same thing at the same time. It gives us some kind of solidarity, where we all feel we're in the same boat. But at the same time they're all so different in how they came about and where the economy was at the time.
What short-term measures did you put in place to keep your business running?
We were just getting ready to bring somebody new on board, and that's been waylaid until this is over. The economy was growing strong, had a lot of projects in the pipeline and a lot of things happening. A lot of those decisions are on hold right now.
What have been your COVID-19 success stories?
We worked with someone in health that's doing ambulance service and were 3D printing some masks. They asked if we knew anybody that had rapid prototyping machines, so we reached out to manufacturers who then joined with them to help print masks and personal protective equipment. You're seeing people be able to adapt their lines to provide things that are really necessary to keep those frontline workers really safe. It's an inspiring time to watch people step up.
What might be some of the lasting effects of this crisis?
I think supply chain is going to be shortened up for a lot of people and it's a beneficial thing for us in Northwest Indiana. We're a day's drive from 80% of the US population, and that gives us somewhat of a marketing edge, to be able to market our communities. I think that everybody's going to be looking at their supply chain and what that looks like, and how to better safeguard against this type of thing in the future.
What additional advice can you share?
We're all winging it. We're all making this up as we go along. None of us have a crystal ball. None of us have all the answers. We should all cut each other a break, and know that everybody is trying to act in the best interests of our fellow community members and our region.
The decisions that are being made by the Governor or by Congress or by office and local leaders, everyone is trying to do what's in the best interest of their community. And so, we should all try and find a way in the spirit of springtime and rebirth and renewal to be generous of spirit and forgiving and accepting and grateful for those that are out there leading.