NWI Forward: COVID-19 Questions with John Vode
May 13, 2020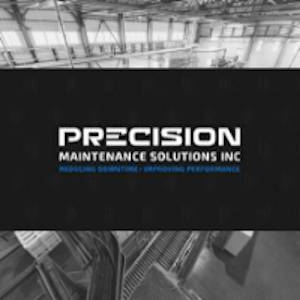 As the COVID-19 global health (and economic) crisis continues to wreak havoc on Northwest Indiana, business executives and community leaders alike are stepping up to help us adjust to a vastly changed landscape. 
In addition to online community conversations and educational workshops, our organizations reached out to a group of Northwest Indiana leaders that represent a wide variety of industries and roles. From shifting how their entire team does business to leading county-wide emergency responses, they are showing us a way forward.
NWI Forward is a collaborative effort between the Society of Innovators and Leadership Institute at Purdue Northwest.
COVID-19 Questions with John Vode
John Vode is President of Precision Maintenance Solutions, Inc. They provide maintenance support in the manufacturing industry with engineering, millwrights, pipefitters, and mechanics.
How has this crisis been similar to events like 9/11 or the 2008 recession and how is it different?
I have had a unique experience with all three of those time frames. Being in the industry that we are in, and even when we have had previous recessions, we continued to do well in the maintenance support end of our business. That was because regardless of the economy, the maintenance component does not go away. So usually a slowdown is an opportunity. We have always been lucky and kept busy during those periods of time.
What short-term measures did you put in place to keep your business running?
We're just really paying attention to how we're handling our equipment and our people and putting ourselves in the best possible situation. And it starts with communication, so our level of communication is heightened with everybody, from the facilities to the security personnel to deliveries to everything.
What is emerging from this crisis that gives you hope?
My wife and I have been taking walks and hikes. It's been a great opportunity to reconnect with her. I know there's a lot of information that's flying around out there, kind of putting a lot of fear in people's heads. But at the same time, I think it's given us an opportunity to appreciate each other and the environment and to be grateful for what we have.