NWI Forward: COVID-19 Questions with Lorri Feldt
May 13, 2020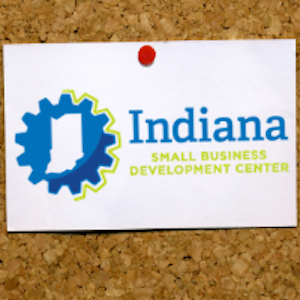 As the COVID-19 global health (and economic) crisis continues to wreak havoc on Northwest Indiana, business executives and community leaders alike are stepping up to help us adjust to a vastly changed landscape. 
In addition to online community conversations and educational workshops, our organizations reached out to a group of Northwest Indiana leaders that represent a wide variety of industries and roles. From shifting how their entire team does business to leading county-wide emergency responses, they are showing us a way forward.
NWI Forward is a collaborative effort between the Society of Innovators and Leadership Institute at Purdue Northwest.
COVID-19 Questions with Lorri Feldt
Lorri Feldt is Northwest Regional Director for the Indiana Small Business Development Center. The Indiana SBDC was created to have a positive and measurable impact on the formation, growth, and sustainability of small businesses in Indiana, and to help Hoosier Entrepreneurs start stronger, grow faster, and work smarter. Purdue Northwest is the regional host for Northwest Indiana ISBDC.
How has this crisis been similar to events like 9/11 or the 2008 recession and how is it different?
I feel this is really different than anything that I've encountered. Certainly different than those because in both cases we understood the difficulty. In the case of 9/11, the enemy was very clear and there was a marshaling of resources and knowing how to move forward more so than with this thing.
In what ways has this pandemic affected your business?
In normal times, we're helping people start businesses and helping people who want to grow their businesses. The last several weeks have been sort of survival mode where we're talking a ton about things like the SBA disaster programs. As for our local team, I do worry about the emotional toll this is taking.
What short-term measures did you put in place to keep your business running?
We started using Microsoft teams as a statewide organization because information is constantly changing, particularly these SBA programs, and we're trying to communicate across the state. We found that tool could be a really usable, easy way to facilitate communication.
What have been your COVID-19 success stories?
I love when businesses can be creative and do a pivot. We Create Media created the website NWIStrong.com. It's a place where small businesses can share their information at no charge on what they're doing now. Similarly, SERA Solutions built a website for restaurants in LaPorte County called lpc2go.com where restaurants can share their hours and if they're doing curbside, delivery or takeout. There's not a direct financial benefit to them for doing that, but it showcases their capabilities and it's a way of contributing to the region. I think that's awesome!
What might be some of the lasting effects of this crisis?
We're all becoming pretty well acquainted with Zoom. I have absolutely fallen in love with it and think that we are going to deploy these tools a lot more in the future. I think our model of service delivery is going to change just based on this experience.
What additional advice can you share?
In an environment where a lot of us are staying at home, it's critical that we establish dialogue about our businesses with other people. My general advice would be to work hard at staying connected.