NWI Forward: COVID-19 Questions with Sheila Matias
May 13, 2020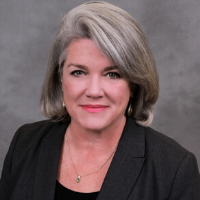 As the COVID-19 global health (and economic) crisis continues to wreak havoc on Northwest Indiana, business executives and community leaders alike are stepping up to help us adjust to a vastly changed landscape. 
In addition to online community conversations and educational workshops, our organizations reached out to a group of Northwest Indiana leaders that represent a wide variety of industries and roles. From shifting how their entire team does business to leading county-wide emergency responses, they are showing us a way forward.
NWI Forward is a collaborative effort between the Society of Innovators and Leadership Institute at Purdue Northwest.
COVID-19 Questions with Sheila Matias
Sheila Matias is Executive Director of the Society of Innovators and Leadership Institute at Purdue Northwest. In addition, she serves as President of the La Porte County Commission.
What short-term measures did you put in place to keep your organization running?
We have about 800 employees that work for La Porte County, so one of the strategies I've been doing is sending out consistent notes to people, sharing information with them, encouraging them. You have to be transparent with people. When folks don't know things, it's human behavior, we kind of tend to think the worst or we make things up or we imagine things.
And we try to steer away from the business things to talk to people about what they're doing. What are some of their coping strategies? What are some of the things that they are enjoying about this time?
What are some longer term changes you may need to make?
One of my lessons comes from the Purdue Northwest system moving everything to virtual. One of the things that we're thinking about for the Leadership Institute and the Society of Innovators is how do we take lessons from this and apply it to some of the learning models that we are using? Instead of asking people to dedicate whole days to training or skill development, what other small bites can we give them so that we can combine the social aspects with the learning aspect? How do we create a really tasty blend of the different learning modalities?
What have been your COVID-19 success stories?
I see from my government role that people are pulling together to honor healthcare heroes. Restaurants are using supplies that may not be used and are feeding our healthcare workers, they're bringing meals to the nursing homes, trying to touch people and share the wealth and look out for people who need help. The outpouring of love and attention for people who are in need has been absolutely tremendous. It's the American can-do spirit that pulls us all together.
What might be some of the lasting changes of this crisis?
I think that there will be a difference in the value of small communities and small towns. In Northwest Indiana we have people who come here and want to summer with us. When the coronavirus broke, we saw an influx of those summer people coming in March and April. What I think will happen is that families are beginning to reconsider the idea of living full time in a large urban center. With the double track coming from the South Shore, perhaps there's a good value to keep your families healthier and safer in Northwest Indiana. I'm interested if we will see a bump up in our economy because of that.
What is emerging from this crisis that gives you hope?
I tend to think about family and food and households. One of the things that I'm seeing and I'm hearing about, is that people are realizing we've become very dependent on fast food and going out to eat all the time. Maybe that will come back, but I see people who are learning a little bit more how to be self-sufficient. Seed catalogs and the companies who sell plants for the spring and summer are seeing a huge boom in their business. Whether its tomatoes or a small plot of cucumbers and zucchini that teaches people the value of our farming community and what an incredible job they do feeding this nation, I think that we may be returning to some basic lessons and I think that that's certainly of very, very high value.
Is there any additional advice you can share?
In each one of us there is a leadership muscle. And when times are difficult, it's a great time to practice as a leader. Whether you are practicing leadership in your family, in your neighborhood, in your church, via zoom, you can inspire other people. One of the great lessons of life is that even when you don't know you're inspiring people, you often do with your kindness, with your strength of ideas, and with your intellect. And I think that the time is now to use that leadership muscle.